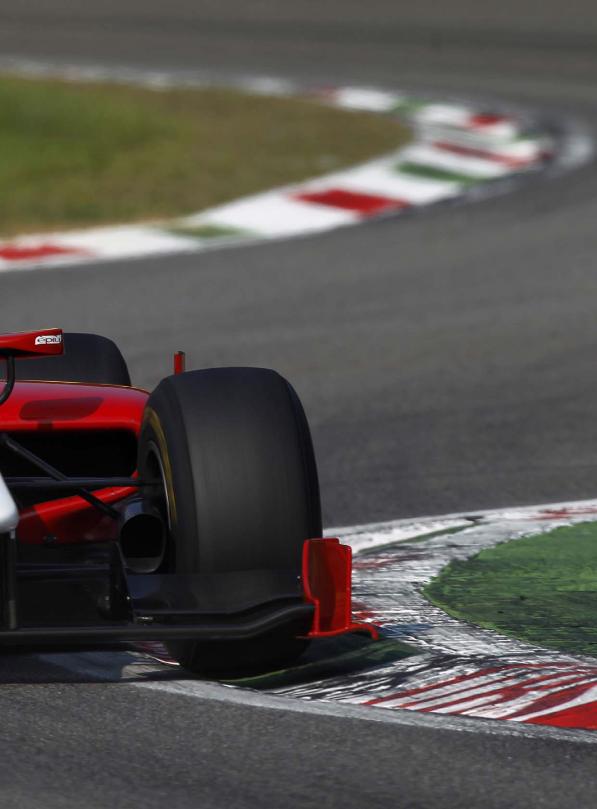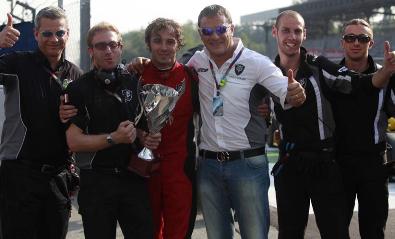 UOUS EVOLUTION»
11
IS THE MANAGER OF THE HISTORIC
WHICH IT HAS BEEN COMPETING
SEASON WILL BE TAKING PLACE AT
HE IDEAL OPPORTUNITY TO TALK TO
WHO WILL BE ON THE STARTING GRID TOGETHER WITH
ABOUT HIS RELATIONSHIP WITH
Coloni, what's your assessment of a
company like Dallara within the context of
national and international motorsports?
"Their curriculum and awards speak for
themselves. They have a truly worldwide
profile, and are present at all levels, from
the small training competitions right up to
important champions such as IRL and
GP2. Their efforts have mainly been
concentrated on Formula 3, but this has
not prevented them from producing cars
like the GP3 that has been adopted as an
intermediate solution for GP2. Their cars
are always innovative, and they always
keep pace with the latest technological
How was the transition from the old
F.3000 with Lola to the new Dallara GP2?
"The teams have handled the transition
very well. The first Dallara was already a
highly sophisticated car, the only
difference being the engine heating, due
to the change in supplier".
Is this why Dallara represents an evolution
"The first step was the transition to carbon
brakes, and this was followed by the
introduction of sophisticated Mecachrome
gearbox; this initially caused us a few
problems but these were subsequently
resolved. The Dallara has always been a
simple car, but also a very fast one".
Coloni Motorsport organises an Auto GP
championship. What role does it play in a
driver's early career? How does it prepare
young drivers for GP2? What are the
differences between this category and the
Dallara GP2, and what do they have in
"From a competitive point of view, Auto
GP prepares drivers for GP2 because it
features pit-stops and permits them to
spend extended periods behind the wheel
and participate in long races. The
championship, which has been set up to
complement GPs and not to compete with
it, teaches young drivers to use a car that
is similar in a certain sense. At Barcelona
there were just two seconds between the
two, although the handling is just as heavy
and neither car is equipped with servo-
steering. In fact, Formula 1 is the only
championship that offers its drivers this
kind of technical assistance".