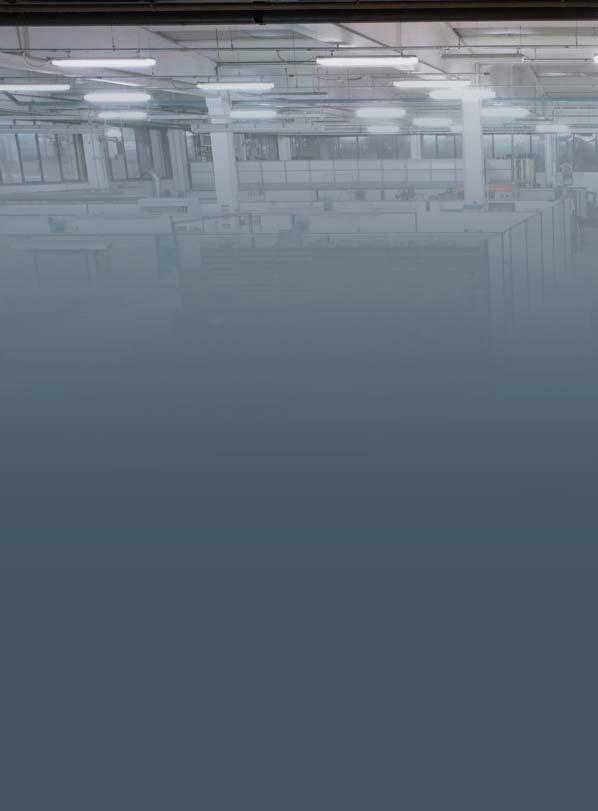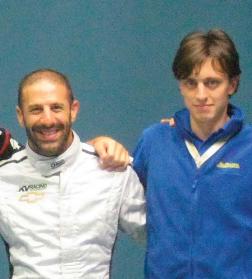 14
What kind of prospectives can be offered
to a young, fresh-graduate by Dallara?
M.A.: Dallara is a cutting-edge company
in many ways, and has contact and co-
operations with all the most important
automotive companies in Italy and
beyond. This aspect enables young
people at their first work experience to
get in touch with new environments and
step up professionally. I believe that
these two aspects are key in the first
years at work when you learn to work in
a team and establish relations with the
G.C.: Yes if I'm here is because I think
that the prospectives are good and high-
quality. Of course, that depends on the
personal tastes and abilities but as a first
job, for a young guy at his first work
experience, I think it's really good. The
company, thanks to its small dimensions,
allows you to work on some really
interesting projects since the beginning
and get a complete global vision. That
leads to a really quick learning curve. In
addition to that, you can get in touch
with high-profile professionals that you
can learn from every day.
Do you consider Dallara a place to settle
for an entire career or it might become a
step in a more complex experience?
M.A.: I think that having a complex
working experience means facing new
tasks every day, having always something
to learn from the people and what is
around us, facing new challenges and try
to overcome them. I've been working for
Dallara for the last three year and I
never ran out of new challenges,
motivations and rewards. Also, I'm
deeply rooted to the area I live in and I
don't know if I could move on without
it. I think that Dallara can be a career-
long arrival point because I believe we'll
never run out of new challenges and
ways to improve ourselves.
G.C.: This question is tough to answer
even after years and years of a career.
The factors in play are many and most of
them not dependent on the will of the
person in question. So I can't answer. Of
course, if I decided to go for this
experience it is because I deeply believe
that it can satisfy and reward me with
new all-around challenges. Until now, it
What kind of position do you cover? How
M.A.: I work in the R&D department.
Specifically I work in the development of
the vehicle models for the driving
G.C.: I work in the design department,
precisely in the technical office. The
basic assignment is to design, using a
solid modeling software, the various
components and sub-assemblies of the
car that I'm assigned. I need to figure
out the conditions around them, define
the shape, the dimensions, thinking
about the production and assembly and
verifying the correct assembly once they
are produced. The parallel work is the
realizing production designs and
compiling the documents necessary for
the production departments.
In addition to a large part of individual
work you need, with all type of
components, to keep talking to the other
departments of the company. I find this
aspect pretty exciting and useful.
What is the most important thing for
someone attempting to start a career?
Being in a solid company open to
innovation, the fact of being open to the
international markets, the chance of
balancing the work with the personal
M.A.: I think that for a young, fresh
graduate the first few years at work are
key. That 's why solidity and innovation
are necessary to make your job exciting
and long-lasting. The last two things are
important too, but afterwards.
G.C.: They are all really desirable aspects
but a lot depends on the type of works.
In general, I think that the most
important thing is finding a company in
which you're able to do what you love
and what makes you happy. By the way,
we spend most part of our lives working!
In my field, being in an highly-
innovative environment is key in order
to keep the pace with the technology
advancements, and being open to
foreign market is really important too
because we are in a big global market an
not doing so would mean losing valuable
occasions. Of course, being in a solid
company, especially with the current
economic outlook, always helps.
Are you concerned with the current
economic downturn in Italy?
M.A.: Of course, but I'm more concerned
by the fact that there are no solutions
Marcello
Alfieri
with Tony
Kanaan