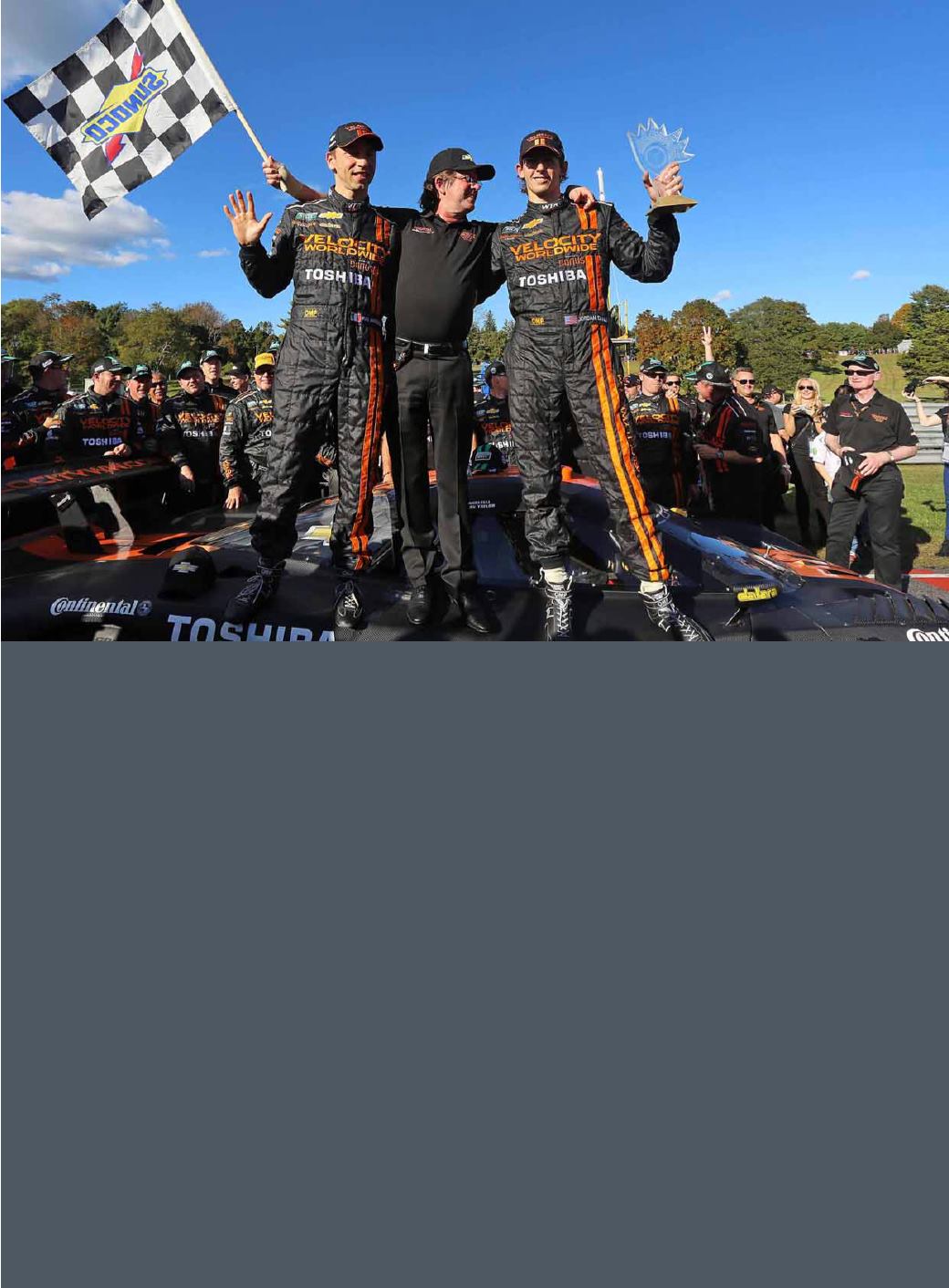 in collaboration with Engineer Tosi and his
team, and I've already had numerous
sessions on it. At the moment the available
model needs to be updated, but I'm a great
believer in the simulator. I'd like to finish
developing the Dallara Corvette for the
simulator next year, and then start working
on developing aspects of the car using this
Do you ever carry out training sessions on
other simulators in the USA?
«No, because I believe strongly in the
Dallara simulator, and I don't want to "get
my hands dirty" on any of the other
alternatives here in America. I prefer to
throw myself wholeheartedly into an idea
and follow it through to its conclusion. Since
it's quite a costly idea, Dallara has
permitted me to start developing a model,
now I hope they are prepared to let me
finish the job and start working on the
chassis and machine configuration using the
simulator. That's my dream for 2014».
How do you view the birth of the new
«It's taking far too long. I'm disappointed by
the fact that it's December and we're still
talking about the same things we were back
in April: the Americans seem to have become
Italianized! I think there's some kind of
internal power struggle going on between
the old and the new, there's a hard core
faction, the old guard if you will, who are
fighting against the new faction, represented
by the ex-employees of America Les Mans
who are now involved in Grand-Am. I can't
see why it's necessary to engage in a sort of
hidden war over two LMP2 cars, and all
because two of the owners don't want to
buy the Daytona Prototype. And the irony of
it is that, in the end, they'll have to buy
them anyway, because they represent the
future of the new championship».
And what does the future hold for Max
Angelelli? Do you see yourself more as a
team manager or driver in the future?
«My responsibilities as a team manager
mean that, over a typical race weekend, in
addition to driving the car, I find myself
having to meet with our technical partners,
take technical decisions, discuss the
regulations with the representatives from
Grand-Am and spend time with the
sponsors. The situation had become
untenable, I used to turn up to meetings in
smelly overalls, I would have to interrupt
meetings with my track engineer because I
didn't have enough time; and I was even
having to pull out of dinner dates with
sponsors. No one was happy, least of all me,
because I wasn't able to dedicate 100 per
cent of my time to my main job: driving the
car. So I've decided to compete in just four
more races as a driver, albeit memorable
ones. It was a hard decision to take, but I
can console myself with the fact that I
managed to win the championship.»
What advice would you give to up and
«Two things: First of all, don't be scared to
take up offers that may appear on face
value to be disappointing or a second
choice. Secondly, identify someone who can
act as a guide, someone they can trust and
who is able to take car of their interests.
There's no shortage of talent in Italy, but
what worries me is that, without the right
kind of advice, many young drivers might
pass up on the opportunity to gain some
experience in the hope of a better deal, and
consequently end up being forgotten. Take
Grosjean for example: he left Formula 1 for
Fia Gt, where he was successful, despite the
limitations of his team and car, before
returning to Formula 1. The important thing
is to stay on the scene, win if possible and
make sure that people remember your
5
Max Angelelli
with Wayne
and Jordan Taylor
at Lime Rock