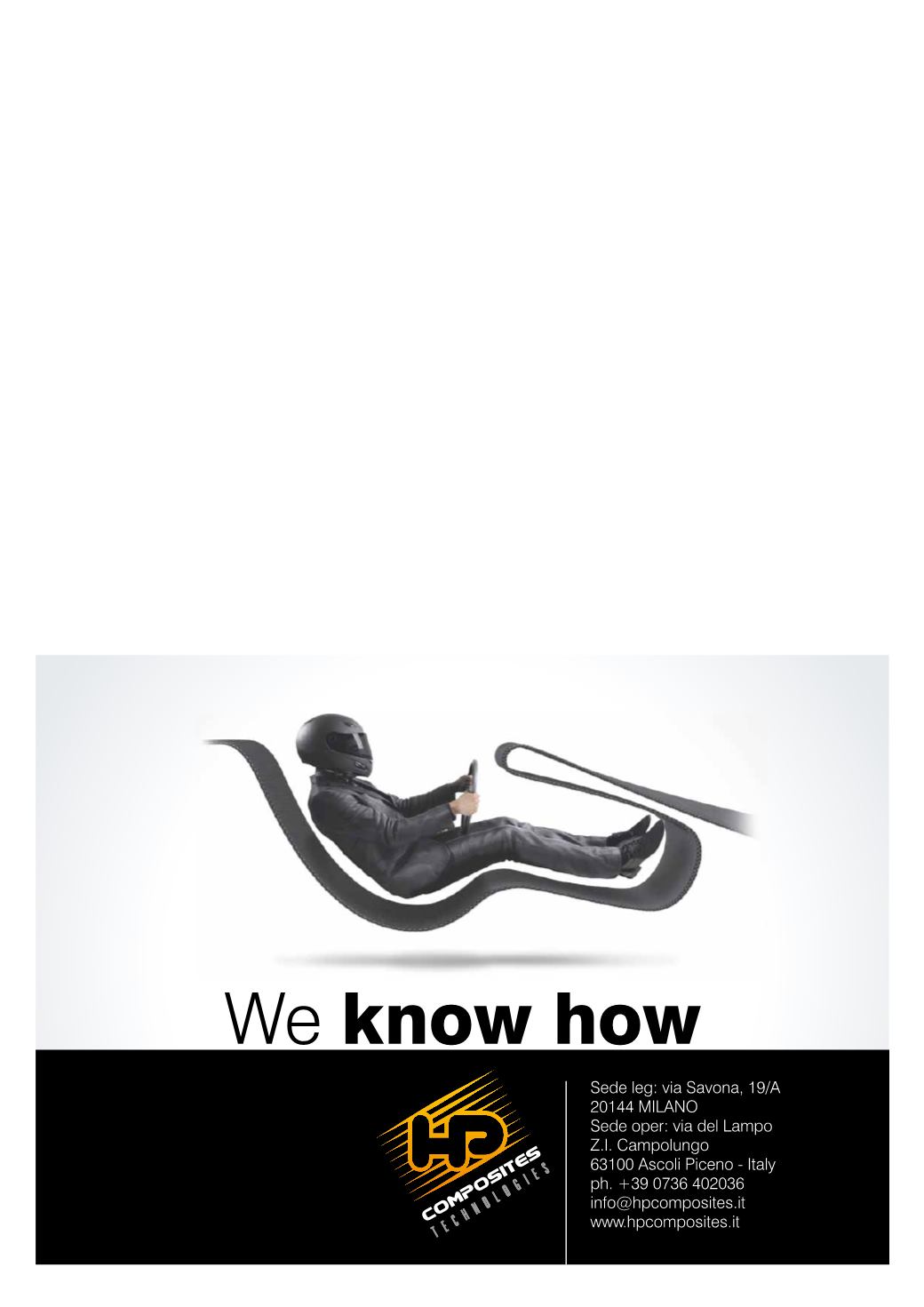 From the adventure in Formula Renault Alps,
featuring very promising young Italian drivers
such as Fuoco, to the desire for new challenges,
this is how Tatuus has grown. With the same
passion, the experience accumulated season
after season and sophisticated tools such as the
wind tunnel used to test the prototype of the PY
012 that will be participating in the VdeV
championship. The guidelines behind the
company philosophy are simple but very
important. «Our priority is the customer»,
explains Gianfranco De Bellis. «We're aware that
we're a small company, and it's our good fortune
to employ people who love this sport and who
have a background within it. It's thanks to them
that we always manage to fulfill our
commitments. Our customers know us well:
they know that if they call us at midnight we'll
be there for them. We owe our beginnings to
Formula Monza and the Monza racetrack
represents a resource and an enormous reservoir
of personnel for us. Engineers, mechanics,
drivers: Alboreto started out in Formula Monza,
as did Stefano Modena and Fabrizio Barbazza».
Proud of having created an Italian approach to
in the footsteps of and in parallel with the
achievements of Gian Paolo Dallara in Emilia‐
Romagna, and of having achieved a leading
position at international level.
«Over the last 15‐20 years, together with Dallara,
we have managed to shift the balance of power
in the motor racing world away from British
dominance. Maybe we haven't received as much
recognition or assistance as we would have liked
from our institutions, the Region of Lombardy
or the Italian System, but this is a common
problem for many small‐scale skilled industries.
Ferrari attracts 99 per cent of the attention.
Don't misunderstand me: Maranello deserves all
the recognition it gets and represents something
that all italians can be justly proud of. However
this can sometimes obscure the achievements of
others. One thinks of Minardi, a truly
exceptional person: 20 years in Formula 1, I
would have never had the courage to do what he
did, without any benefits in return. If he'd been
born in Great Britain he'd probably be known as
The battle to convince the traditional markets
that Italian products are reliable, or rather
excellent, has been won. But it's important to
move on to new challenges and new horizons,
and not to rest on laurels.
«We have always enjoyed competing against
others», confirms De Bellis. «In 97‐98‐99 we
competed in Formula Ford in the United States
and it was a great experience: we sold cars, there
was a great deal of enthusiasm. That was
another adventure for us: after we'd produced
the car we shipped it over to America just to see
how we would get on. We travelled around the
States with a map in our hand, but we managed
to win the first race and finished the
championship in second place. The market was
beginning to open up, but in '99, after signing
up with Renault, we didn't feel that we could
take it any further. It was the right decision;
perhaps we could have made the extra effort,
"New markets and competition
our real aim is continuity"