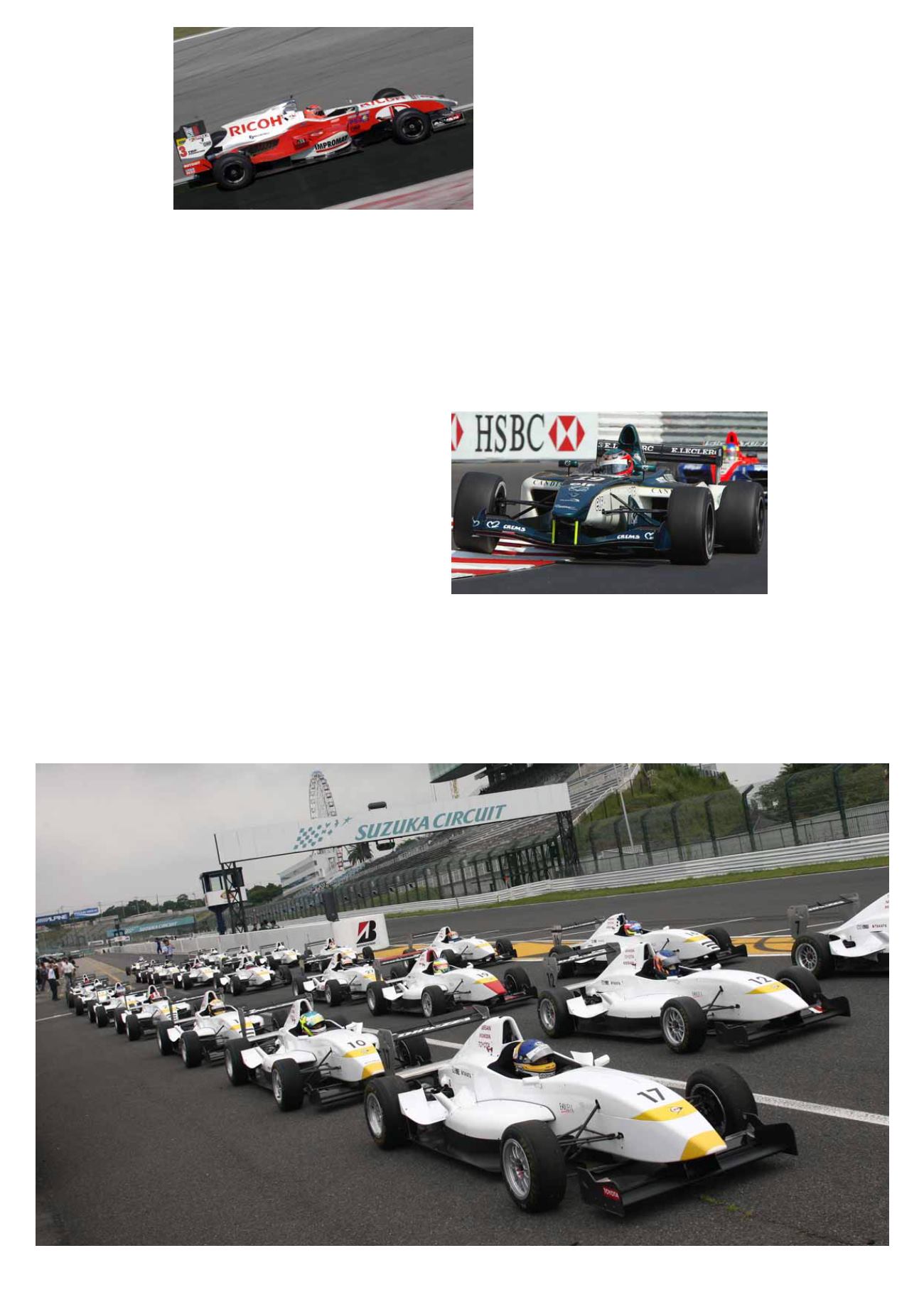 8
produced over 1300 cars, we have always striven
to serve these customers, as well as the Chinese,
Japanese, Brazilian and Mexican markets. We
have never had the time to get back to
competition, and we miss that aspect, which is
why we were interested in designing and
producing the prototype car that is already
generating unexpectedly positive results. We
have never been involved in producing cover‐
wheel vehicles before and it was a pleasant
surprise for us. We found the opportunity to use
carbon bodies, with brand new projects, and we
feel that it is more compatible with our structure
and technical skills. Not least because nowadays
it is increasingly difficult to identify the aim of
the competition, and the only market that is
currently open is Formula 3. We are aware the
Italian market boasts a truly phenomenal
manufacturer – Dallara – with whom we enjoy a
very good relationship. We are looking for
demanding challenges that will enable the
company to continue developing in the future.
We do not currently have the financial resources
to rival Dallara, maybe one day….: it would be
very interesting. But not for now».
Designing for the future also means the ability
to diversify, identify new partners, and keeping a
even in the minor categories. But there are still
some interesting markets: China for example.
We have been working closely with Davide De
Gobbi for several years now. He has purchased a
number of our cars in order to start up a
Formula Abarth competition out there. This year
saw a significant transformation with the
introduction of the new Volkswagen engine,
thanks to Davide's ongoing collaboration with
adapt the engine to the existing chassis and to
modify the bodywork and managing to get
everything ready on time for the first race,
without any hiccups. The South American
market is very encouraging, thanks to the
backing Formula 1 drivers. There's also a new
initiative involving our cars in Taiwan where one
track is already complete and another is under
construction. Then there's the ongoing
collaboration with Toyota in New Zealand;
they've been using our cars for ten years and
negotiations are currently underway for a new
car. The drivers' school in Japan uses Tatuus
cars, and last year saw the inauguration of a new
mini‐series in Russia; we're starting to see the
emergence of some very talented drivers from
the East. All these markets offer very good
Given the current economic situation which
affects every sector to one degree or another, the
best possible business plan is to build for the
future. The real challenge is to look forward. «I'd
like to be able to pass on what we've built to the
next generation», concludes De Bellis.
«Turnover is fundamental. We've made our
future should hold no fears for you. I've got a
wonderful family and other interests I can't
always dedicate enough time to, I don't think I'll
still be doing this when I'm 80 years old. But I'd
like to think that someone else would be willing
to take up the baton, with a little help from me
Singleseaters for F. Challenge Japan
Renault V6
F.Master