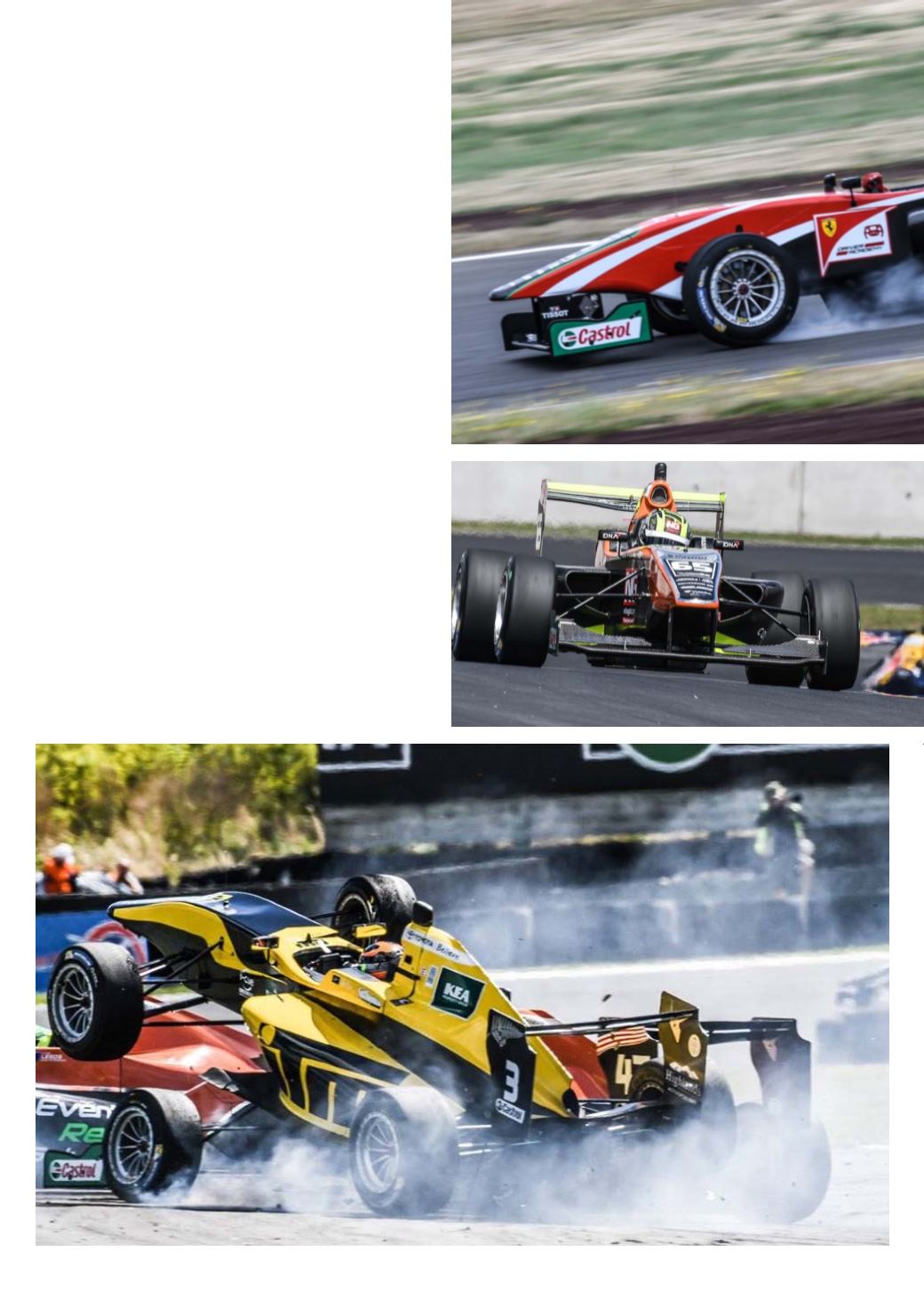 18
Randle wins
the battle with Piquet
As noted earlier, the 2017 campaign of the TRS showcased a great battle
between veterans and rookies, some of them making their first steps in
single seaters. The title went to Thomas Randle of Victory Racing,
coming back to the series after running in 2015. The Australian emerged
after the first part of the season with three poles, two wins and seven
podium finish. Only five points separated him from Pedro Piquet, at his
third season in the championship. After a tough start, Piquet had his
breakthrough in the final stages and in a tense season finale, he even
managed to hit the top at Manfeild. In a stunning wheel to wheel
confrontation in the last race of the season, Randle got it won and
jumped back out front. Among the early favourites, Jehan Daruvala
ended up only fifth. He was really efficient in qualifying but not
consistent enough through the races.
Armstrong, Verschoor
make great debuts
Unlike happened at the end, the first part of the year highlighted the
rookies. Marcus Armstrong, part of the Ferrari Driver Academy, left a
strong impression by cruising to win in race 3 of the inaugural round at
Rapuana before doing it all again twice. It was a similar story for Richard
Verschoor, coming from the Red Bull program. Despite leading after two
rounds thanks to a 1‐2 finish in Teretonga, he slightly lost his way. Still
among rookies Enaam Ahmed did well with a sixth place in points and a
win in Race 2 at Hampton Downs. There was no shortage of spectacular
crashes starting from the ones involving Brandon Leitch and Cristian
Hanh at Manfield. They both underlined the high safety standards of
the Tatuus FT‐50.
Enaam
Amed