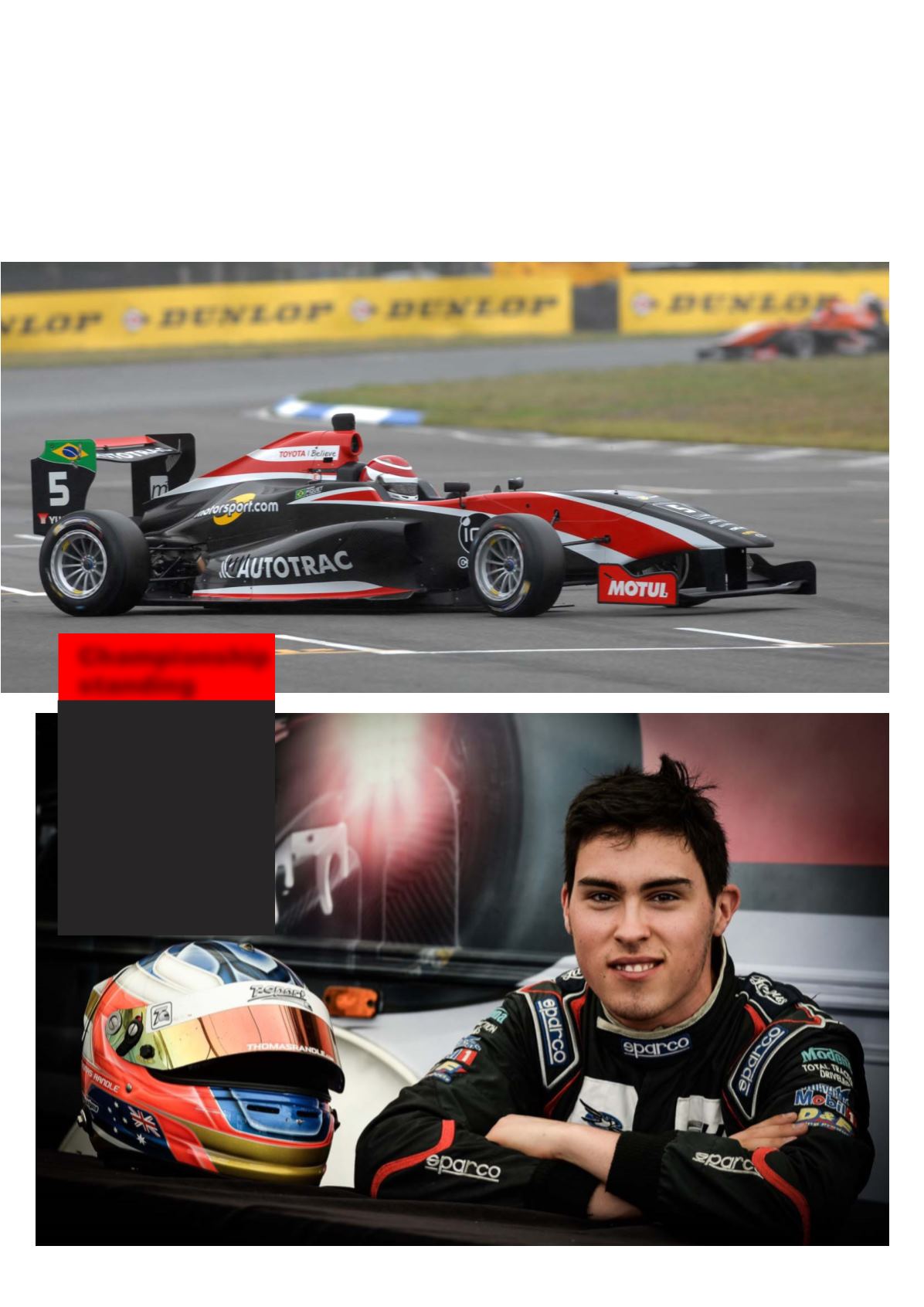 16
by Silvano Taormina
After a brilliant debut in 2015, when the new car received the
legacy of the older FT‐40 model which was coming from an evolution
of the early 2000s Formula Renault 2.0 chassis, the new FT‐50
designed by de Concorezzo‐based manufacturer continued to impress
the local teams for its safety, reliability and set‐up responsiveness.
All of that without impacting on the driving precision required due to a
purposely researched reduction in downforce.
The 2017 season was the year of maturity for the FT‐50. Together with
the ethanol‐powered Toyota ZZ‐GE 1.8L engine, the car completed a
path in search of excellence and definitely raised the bar in terms of
competition.
The increased performance level was confirmed by the fact that in four
of the five rounds run over the last two years, the previous track
records were broken. For the first time since 2014, after the wins by
Lance Stroll and Lando Norris, the title went to a driver with a good
amount of experience behind the wheel of the FT‐50.
Rookies also had the chance to showcase their skills weekend after
weekend also thanks to the amount of track time offered by the series.
Pedro
Piquet
Thomas
Randle
Championship
standing
1. Randle 855
2. Piquet 850
3. Verschoor 843
4. Armstrong 792
5. Daruvala 781
6. Ahmed 586
7. Cockerton 574
8. Habsburg 552
9. Leitch 502
10. Lalibertè 498
11. Soori 423
12. Blackstock 421