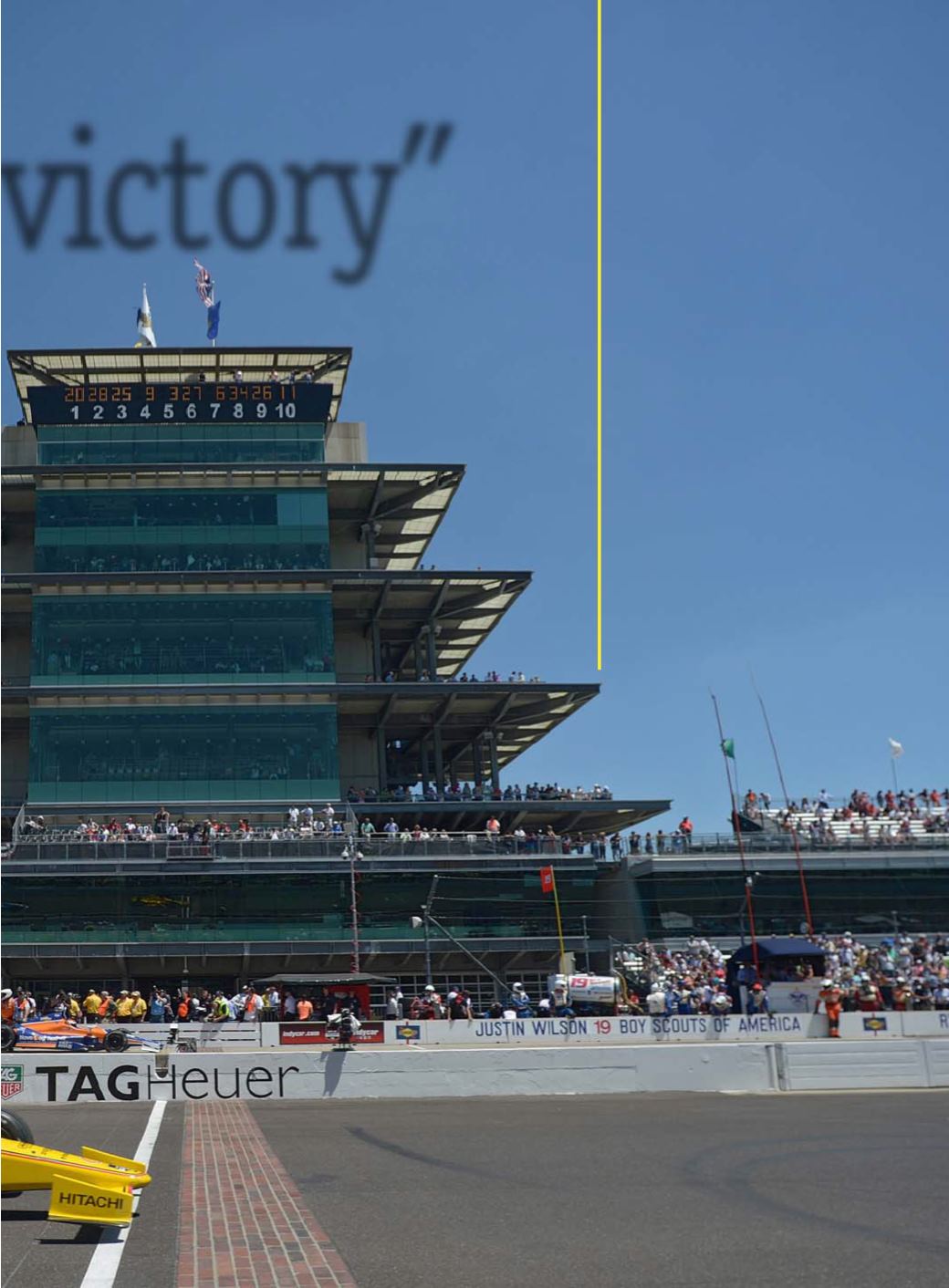 3
«The greatest spectacle in racing», this is
how Americans (and not only them) call the
Indianapolis 500, the main event of the
Verizon IndyCar Series season. A race that,
together with the 24 Hours of Le Mans and
the Monte Carlo Formula 1 Grand Prix forms
the trio of most prestigious races in
motorsport. It's also an event that involves
about 300.000 spectator and have the full
attention of the media not only on Race Day,
but also during its traditional "ritual" of
events leading to the green flag. In 2011, the
race celebrated its centenary edition. The
first winner, back in 1911, was Ray Harroun
driving a Marmon Model 32. The latest
winner, in the 98th edition, was Ryan
Hunter-Reay. The Texan racer, who won the
2012 IndyCar title, was still chasing his
maiden win at Indy and finally accomplished
the feature this season. Dallara and IndyCar
have been tied since 1997, the first year that
the Varano-built cars made their way to the
series, and the relationship quickly evolved
towards a spec supply. The deciding round of
the 2014 IndyCar Series, is scheduled in a
few day, on the 30th of August, at Auto Club
Speedway in Fontana, California.