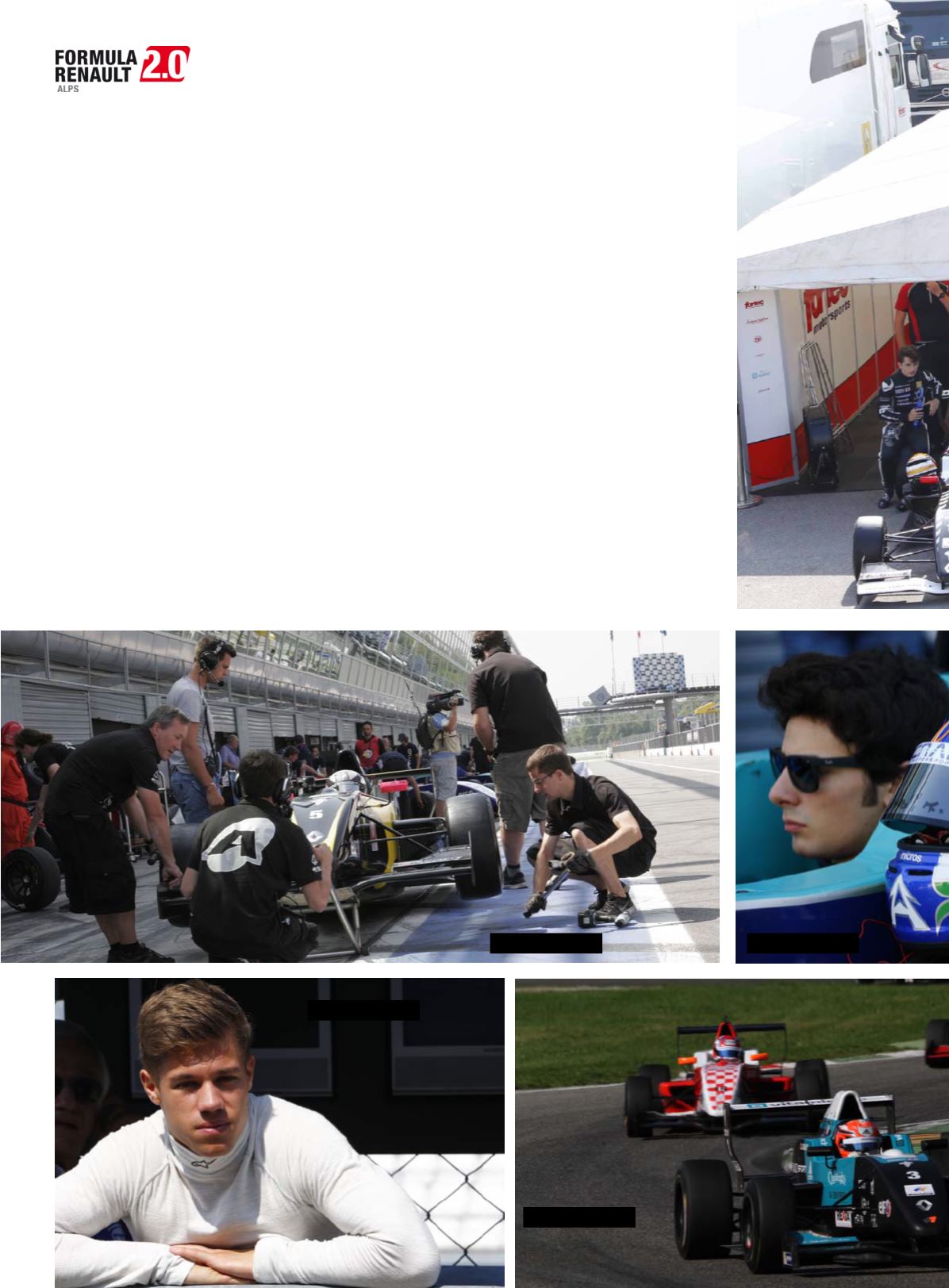 While waiting to understand how the points score
situation will develop, Monza delivered two more
spectacular races. As said, the wins went to
Leclerc who, after a difficult start of the season,
continued to grow up as he moved from points
finishes to podiums and then victories. He
accomplished what isn't an extremely easy climb
for a driver coming from karts, but it showed that
the skills and dedication that everybody pointed out
for the Monaco-based driver are real. After starting
in second, the Fortec Motorsport driver took
advantage of the jump-start of Stefan Riener, who
got a 10-second penalty for the infraction. So
Leclerc, who was in second, only had to control the
situation, making sure that his gap didn't go over
that amount. So this is how his first open-wheel
and Formula Renault ALPS win developed. Behind
him, Alessio Rovera scored his second podium
finish of the season, delivering a clean race and
keeping recovering de Vries at bay. For Rovera,
driving a Cram Motorsport-prepared car, it's been a
good satisfaction and, in the end, he was followed
by team-mate Riener, who recovered well in a
series he only approached at Spa-Francorchamps.
de Vries took fourth place in a good comeback
after qualifying brought him only to a spot in row 5.
A DNF came for Matevos Isaakyan, who retired
after a contact with a lapped car.ì
The second race confirmed the strength of Leclerc,
who fought with Isaakyan in the first part of the
race. The JD Motorsport driver kept the lead of the
charts, but he was soon passed by his opponent,
gaining ground on each lap and cruising to another
win in a weekend that will remain steeped in his
experience. After the tough outcome of Race 1,
Isaakyan was back to the podium although
he had to fend off the wild attacks of Rovera and
Dario Capitanio, who gave their 100% in an effort
to score second place and fight with each other for
the podium. In the end, it was the
Cram Motorsport driver to end up in thirds as he
brought home the second best points score of the
weekend. For Capitanio, the great fourth place
confirms the skills showed so far by the BVM
Racing-fielded Roman. In fifth came the surprise of
the weekend, Pietro Fittipaldi.
The Brazilian-American youngster, nephew of
Emerson Fittipaldi, raced well and scored his first
points in the series. After making his debut
at Spa-Francorchamps, he showed what he's
capable of in Italy as he topped for the whole race
de Vries, who suffered from a chronic lack
of top-end speed. With four races remaining, the
fight will be among three drivers. Seventy points are
a lot to recover, but it's clear that Leclerc and
Isaakyan will try to keep the championship alive
until the end. It's almost impossible, but never say