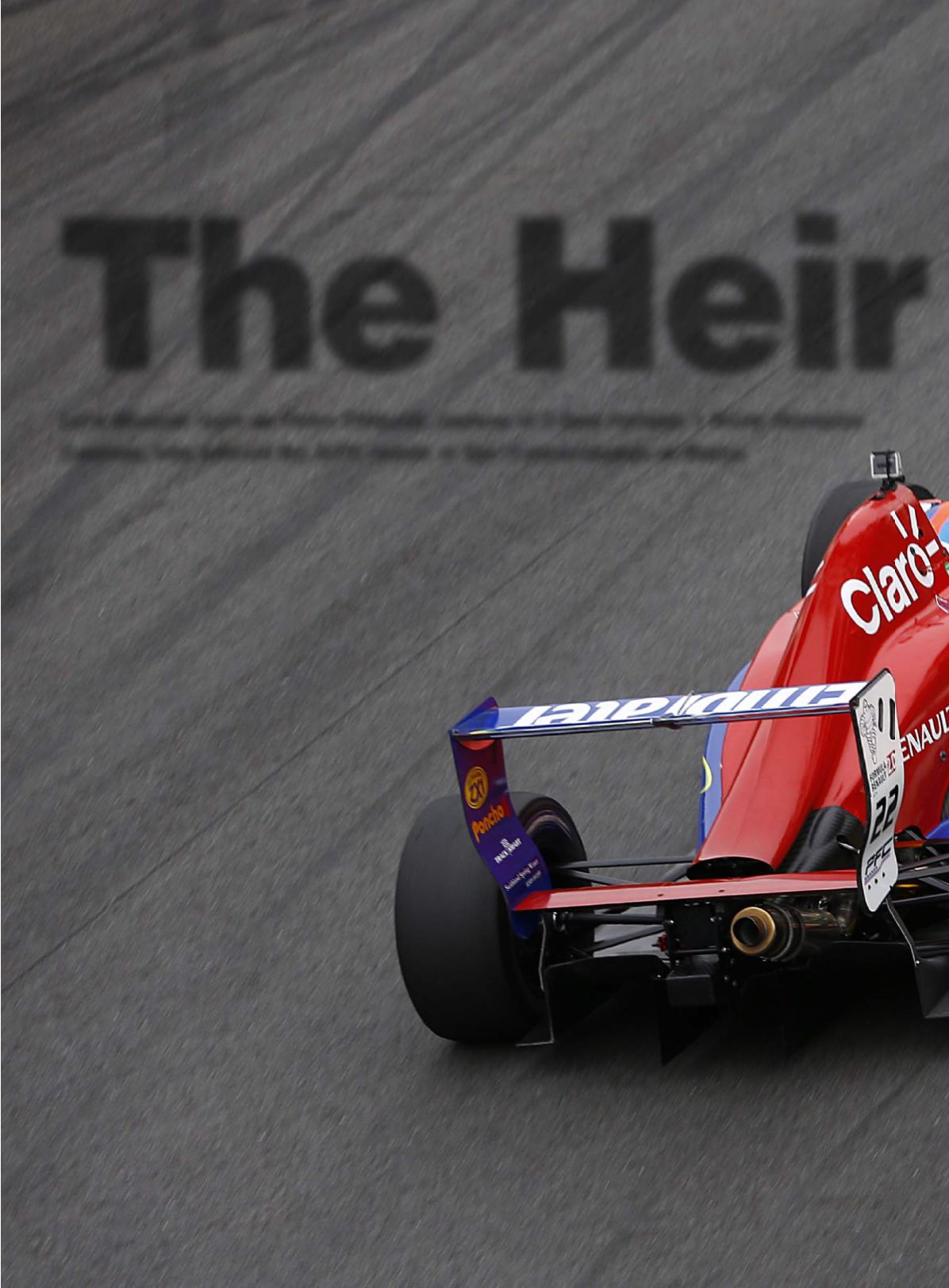 Let's discover more on Pietro Fittipaldi, nephew of 2-time Formula 1 World Champion
Emerson, who entered the ALPS rounds at Spa-Francorchamps at Monza
In 1972 at Monza his grandfather Emerson
Fittipaldi scored a spectacular win that proved
crucial in order to secure that season's
Formula 1 world tite. Forty-two years later,
another Fittipaldi put his name in the roster of
the northern Italian circuit. It's Pietro, nephew
of Emerson, who made his Formula Renault
2.0 debut at Spa-Francorchamps before
moving to Monza, where he scored his maiden
points with a fifth place in Race 2. Born on
May 25th, 1996 in Miami, he started racing
with go-karts before moving to stock-car
competition. In 2011, he made history
becoming the first latino driver to win a
NASCAR title in the Limited Late Model Series
with four wins, at the age of 15.
In 2013, he moved to single seaters and
moved to Europe where he entered the British
F.4 championship and the local F.Renault
series. The same championship he's currently
running in and that is featuring him at the top
of the charts with MGR Racing, the same team
that fielded him in the F.Renault ALPS. In
addition to his grandfather, Max Papis, who is
now Emerson's son-in-law, is following him
closely. "After Monza I spoke with my
grandfather - says Pietro - He was really happy
for the result but also because I had made
another step in my growth path, getting more
experienced and learning something new. I
love this sport, and this is the sole reason why