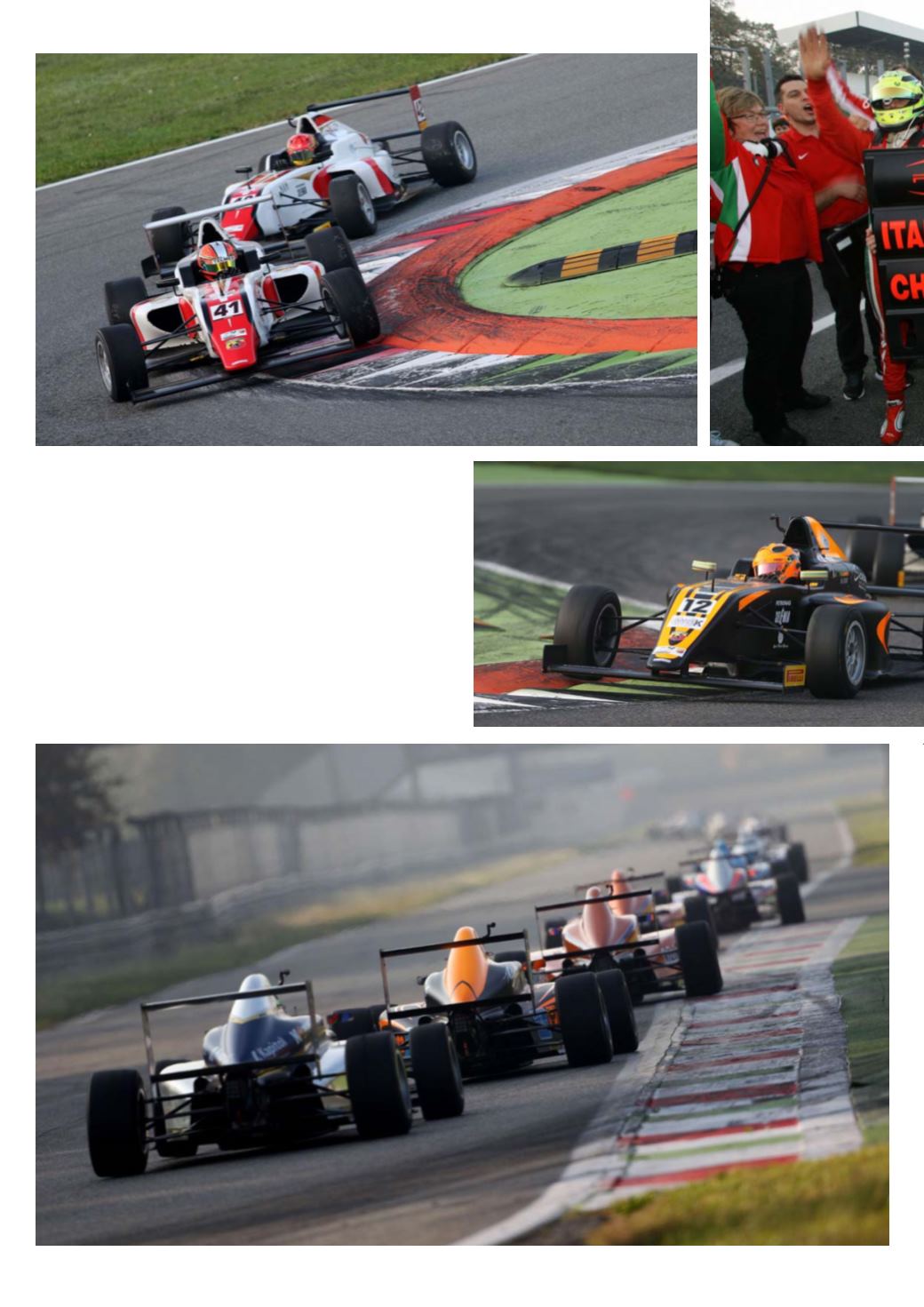 16
Ten Italian drivers went on‐track, a list that also included Diego
Bertonelli (who scored a podium finish at Mugello), Giacomo Altoé,
Federico Malvestiti, Kikko Galbiati, Aldo Festante, Riccardo Ponzio and
Mariano Lavigna. They lined‐up against rivals coming from all around
the globe in what turned out as little World Championship. The Prema
team was crowned among teams for the third straight year with 439.5
points, topping Swiss team Jenzer and German squad Mucke.
In the meantime, ACI Sport Italia and promoter WSK already published
the 2017 calendar featuring once again the best and most renowned
circuits of the country. The series will start again from Misano, on the
April 2 weekend, and then will race at Adria, Vallelunga, Mugello (where
it will be back for a second round on October 8), Imola and Monza for
the October 22 finale. The goal is to keep bringing on‐track an
outstanding field.
Raul Guzman
Giuliano Raucci