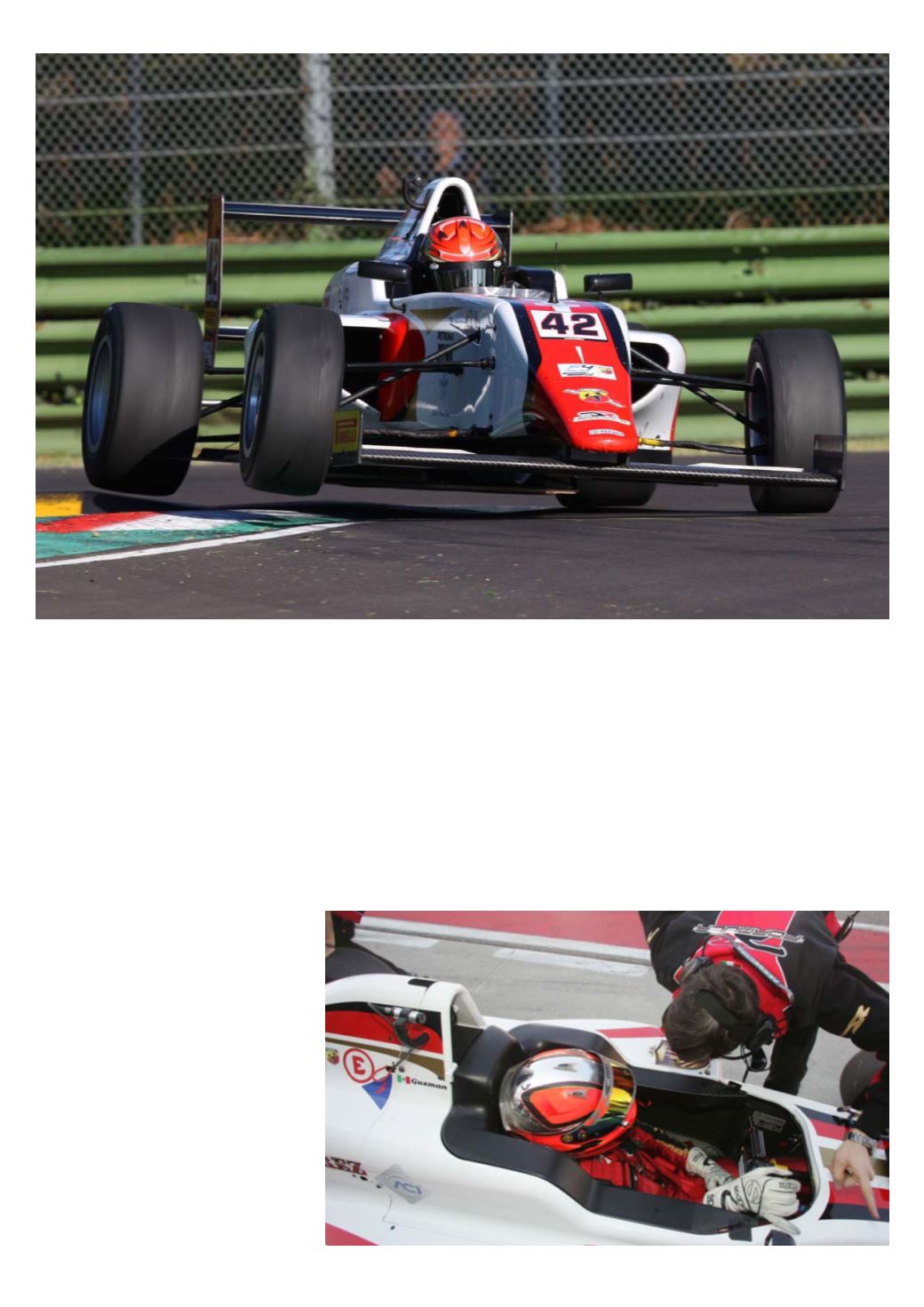 18
Danilo Rossi, DR Formula
«Formula 4 is still»
DR Formula lined‐up for their third season in
Italian Formula 4 competition. We asked
Danilo Rossi, one of the owners of the Lugo
di Ravenna‐based team, to draw a balance of
2016.
«Yes, it's a series we know from the start and
we have seen it grow up both in terms of
driver quality and quantity, and we are really
satisfied with the car and engine package».
What are the series' pillars?
«The car is quite simple and really reliable. In
a business like motorsports, where
everything is usually overcomplicated, this is
a key feature. Regarding the trackside and
factory assistance, Tatuus and Autotecnica
also provide great service. Obviously
everything can be improved but we wish
there were more championships managed as
well as this».
You had a pretty successful season with
Raul Guzman in 2016, what are your goals
for the next season?
«Guzman ended up third in the
championship with three wins and seven
podium finishes to his name and was a
constant feature in the battle for the
championship. We are really happy about
how the season unfolded. In 2017 he will
move towards new challenges, but we are
also satisfied with the work done with Artem
Petrov, who was moving up from kart
competition and, although he had a tough
start, managed to adapt and grew up really
consistently. He is already signed for next
year, and we will pair him with other drivers
we are currently in talks with».
Will DR Formula continue on the same
road of the recent years?
«We want to make DR Kart and DR Formula
grow up together aiming for the top in both
environments. We are pushing hard to
achieve the goals we have set».
Artem
Petrov
Raul Guzman