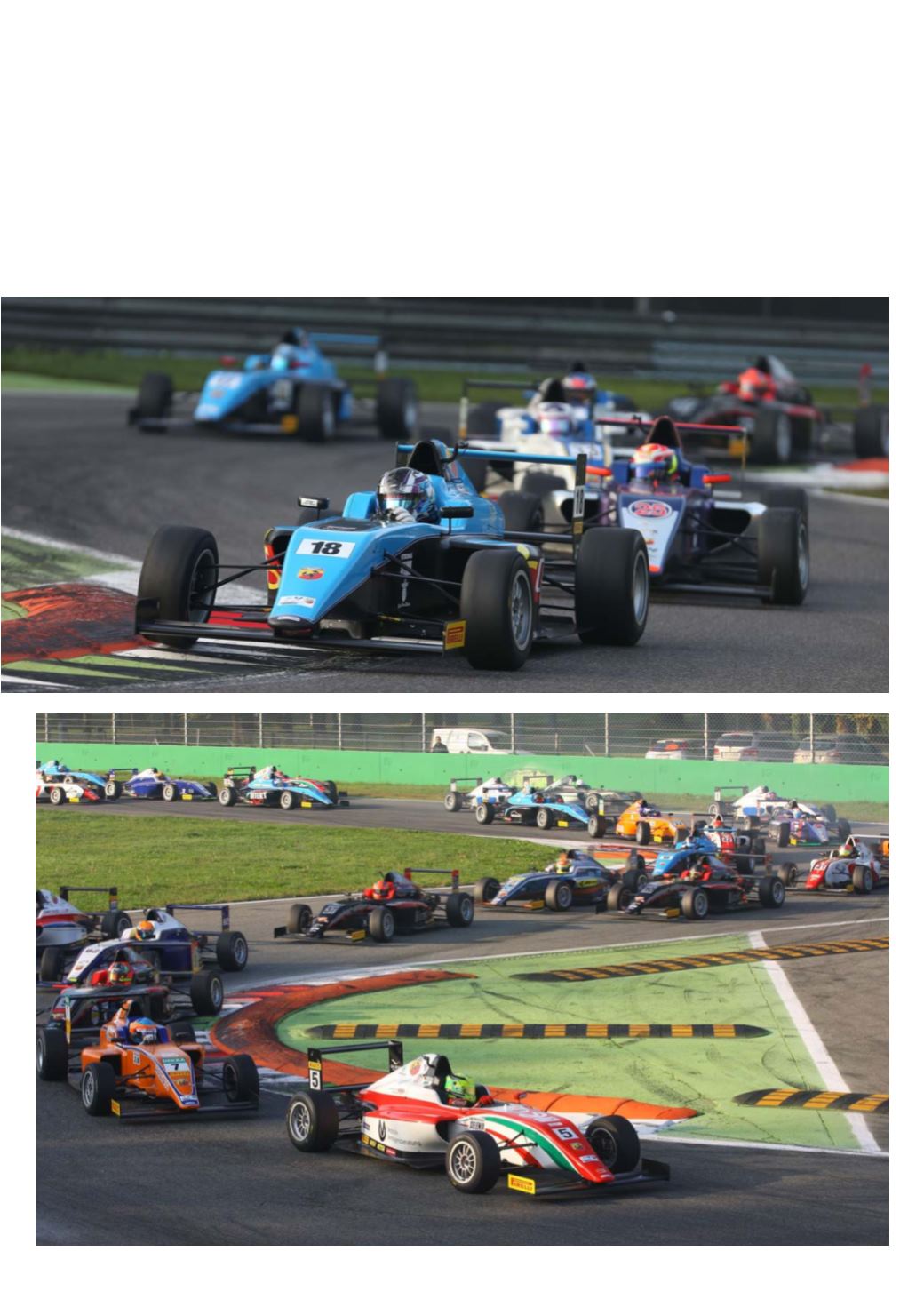 14
by Jacopo Rubino
An outstanding weekend at Monza rounded out the 2016 Italian F4
Championship in perfect fashion as Argentinean driver Marcos Siebert
prevailed at the end of an exciting battle with Mick Schumacher. But it
didn't end up there. The 2016 season saw the series establish its name
as the leading Formula 4 environment at international level after
staring its run with the FIA‐created package one year earlier than the
other championships in 2014. The field was consistently larger than 30
cars, with the well‐appreciated and reliable Tatuus machinery fitted
with Abarth engines, Pirelli tires and Magneti Marelli electronics.
Despite the use of an all‐Italian technical package (which was also
"exported" in Germany completely unchanged) the grid had a notable
international flavour with 24 different countries represented and 49
drivers lining‐up throughout the seven‐round season.
The overall level proved equally high as the season featured 10 different
winners together with reduced gaps to the front and year‐round
exciting action. In addition to Siebert and Schumacher, respectively
representing Jenzer Motorsport and Prema, Mexican Raul Guzman was
a surprising revelation as he stayed in contention with the DR Formula
team until the 2016 finale. Ending up fifth in the championship,
Prema's Estonian Juri Vips won the rookie trophy beating Italian drivers
Lorenzo Colombo, who raced with BVM and Bhaitech, and VSR's
Simone Cunati.
Mick Schumacher
Marcos Siebert