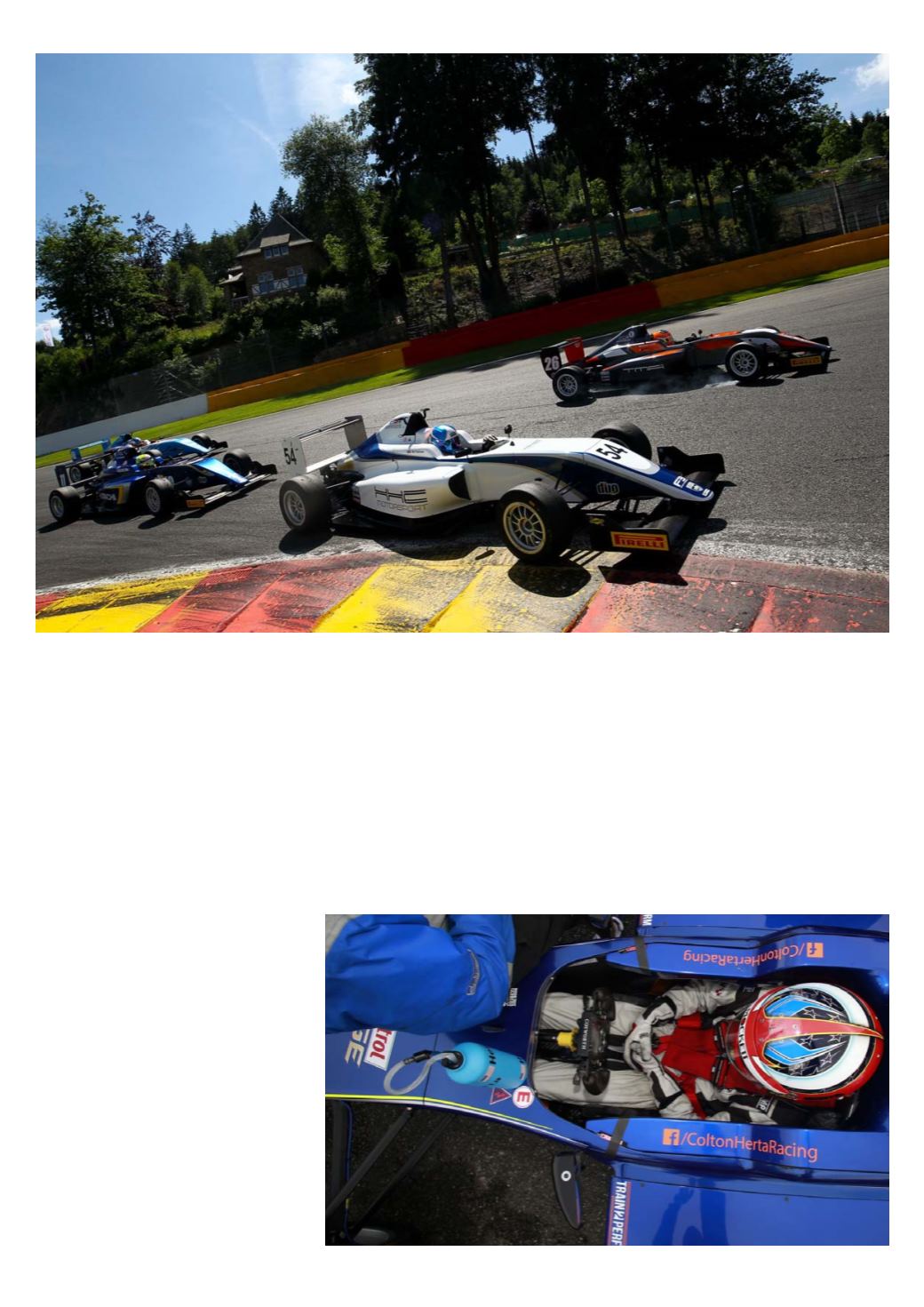 12
The high‐speed corners are taken so quickly.
Everything in the chassis is direct and stiff. It
is a great learning environment for the
drivers."
Enaam Ahmed, who finished fifth overall in
the 2016 standings for Douglas Motorsport,
commented: "The car is so quick! The
downforce and the power of the Tatuus‐
Cosworth are absolutely incredible. It is a
good stepping stone on to FIA F3 or GP3."
Anthony 'Boyo' Hieatt, Team Principal of
champion outfit Double R Racing, was also
full of praise for the Tatuus‐built machine,
stating: "Drivers are raving about the car and
they're right to – it's fast, very good from an
engineering and team perspective to work
with and also pretty close to Euro F3, which is
obviously perfect for drivers looking to
progress up the ladder."
The MSV F3‐016 utilises a carbon fibre chassis
from Tatuus, the same basic monocoque as
used in FIA F4 series' but with some
significant upgrades. Whilst meeting all the
latest FIA F3 safety regulations, featuring side
impact panels, front and rear carbon impact
structures, wheel tethers and extractable seat,
it also boasts a stellar aerodynamic package
featuring highly adjustable front‐wing and
two‐piece rear‐wing in addition to an F1‐style
front splitter and rear diffuser.
It also boasts a six‐speed sequential gearbox
with paddle shifters provided by Sadev and
fitted with a limited‐slip differential unique to
BRDC British F3. Twin wishbone suspension
with two‐way adjustable dampers and
adjustable front and rear anti‐roll bars provide
drivers with plenty of scope for set‐up
changes, whilst the braking system is supplied
by AP Racing and hosts 4‐piston front
callipers and floating, grooved and ventilated
discs with 2‐piston rear calliper and fixed
vented rear disc.
Heading into 2017, the BRDC British Formula
3 Championship continues its position as UK's
leading single‐seater series, and is set to
attract another strong grid consisting of some
of the best Grand Prix stars of the future.
Another frantic and thrilling 24 races of action
are sure to ensue as the championship criss‐
crosses the UK and visits continental Europe
and Spa‐Francorchamps once again. With the
fantastic Tatuus‐Cosworth car at their
disposal, the drivers on the 2017 grid are best
placed to follow in the footsteps of Senna,
Hakkinen and Ricciardo to become a British
F3 champion and continue their motorsport
dream.