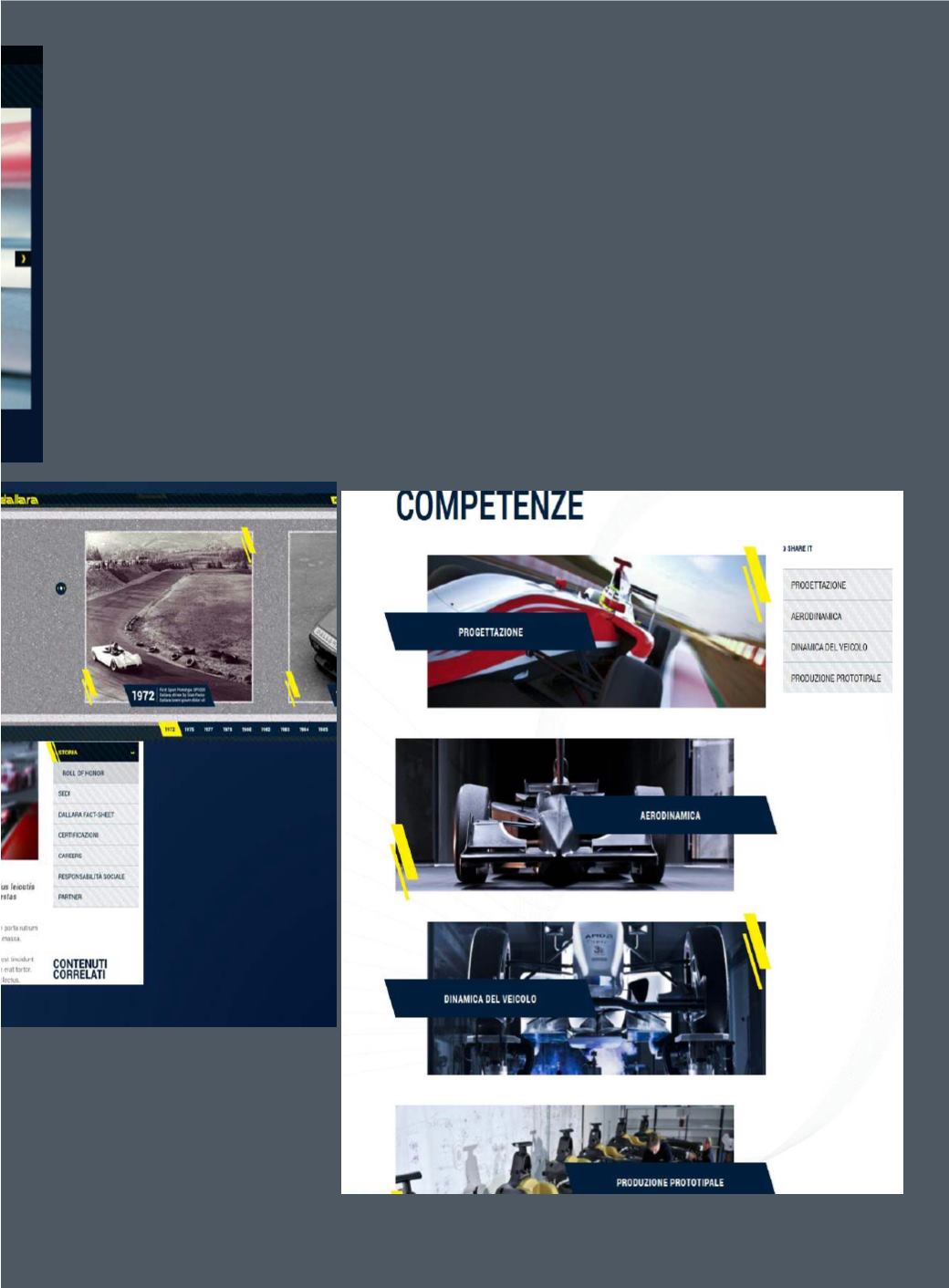 5
Do you have a clear idea of what kind
of fanwill visit your newwebsite?
What's been themost remote location
you've received a visit from?
«There will bemany profiles. The classic
IndyCar fan, the Japanese Super Formula
enthusiast, the nostalgic of historic Formula
3 racing and the Formula SAE engineers.
All the truemotorsport fans. We are lucky
to have contacts from everywhere around
the world, from Argentina to New Zealand,
from Norway to South Africa, from Russia
to India. Themost particular locations were
Whangarei, a small town in New Zealand,
and Mililani at the Hawaii».
In an erawhen even the Pope uses
Twitter, how important is to rely on a
correct form of communication
through the internet and the social
network for a company like Dallara?
«As we said before, information today
travels at a speed that is not sustainable
for the old ways of communication. Today
it's important to make good use of the
social network. First, because if you
don't do that, there will be somebody
else doing it for you but more than
that because they are an instrument to
deal with the people interested in you and
in what you do».
The new computer technologies will
also change the way fans enjoy racing?
«Definitely yes, we are already
experiencing the first results of this with
the social network live timing.
I believe we will see some steps forward in
this field with the Formula E
championship. We are active part of that
and there are talks about involving
fans directly in the race by using social
media».
In that kind of vision, a website can
becomemore andmore an instrument
of communication, a way to promote
the brand, a way to investigate the
new tendencies and tastes and to get
some useful feedback?
«First of all, it is an instrument to
communicate that enable you to share
your know-how, values and mission.
It is the heart of a modern ecosystem…
a digital ecosystem».