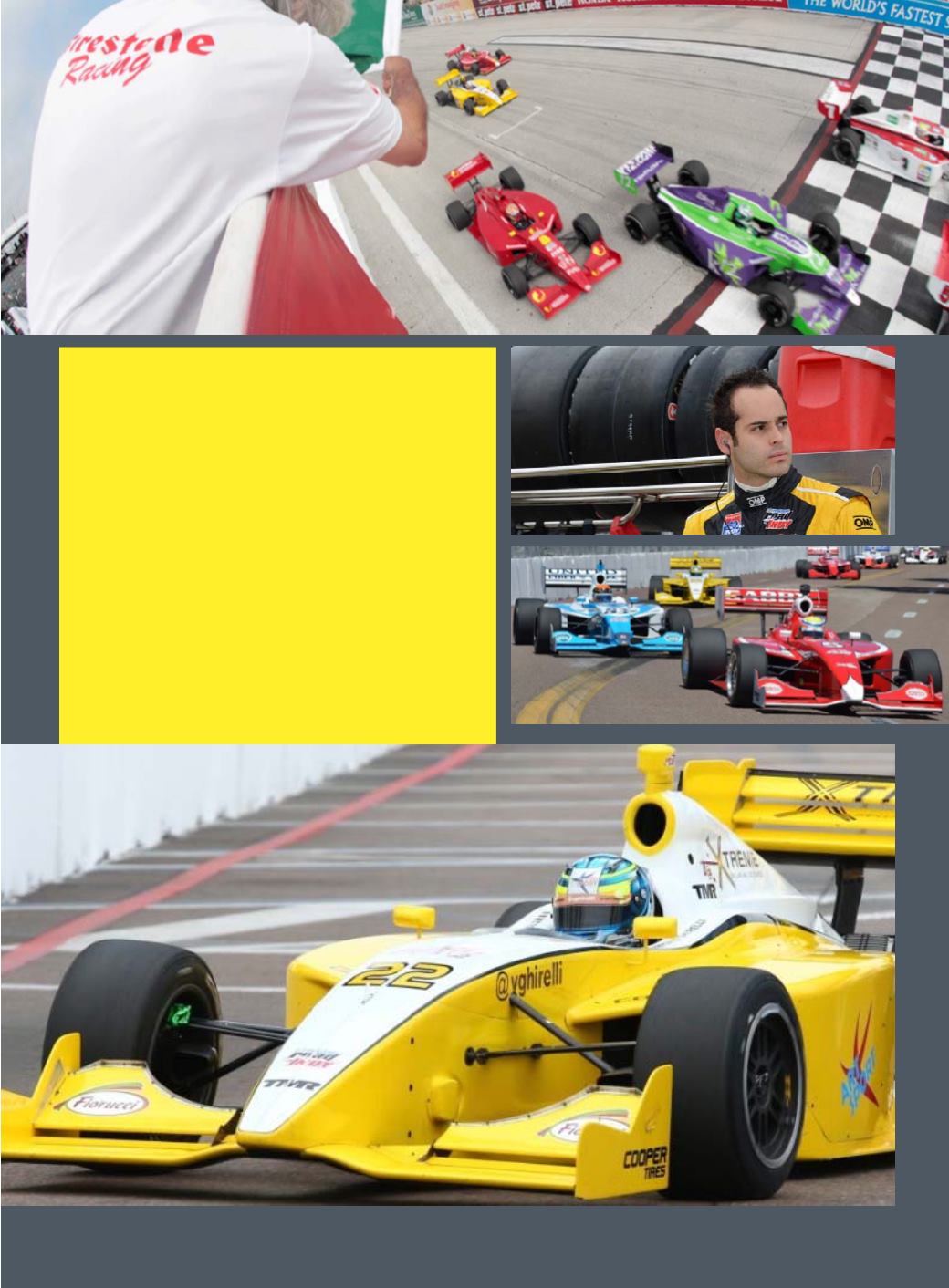 9
Road To Indy
Anew car from2015
The Indy Lights championship has officially entered its
new erawith the arrival of Andersen Promotion as a
series organizer and promoter. The championship, which
is coming from a tough couple of seasons in terms of car
counts, will be back in its supporting role to the Verizon
IndyCar Series both on-track and in terms of the Road To
Indy project. The new approach already paid some
dividends in the first 2014 rounds in Saint Petersburg
and Long Beach, but there is also a long-term plan.
Starting from the new season, the current Dallara cars,
that provided safety, performance and reliability for more
than a decade, will be replaced by the new IL15model.
The latest creation of the Varano-basedmanufacturer will
be the stepping stone for the series' comeback. The goal
will be to regain a prominent position in the crowded
developmental arena and to attract new partners.
Vittorio Ghirelli
Vittorio Ghirelli
Juan Pablo Garcia