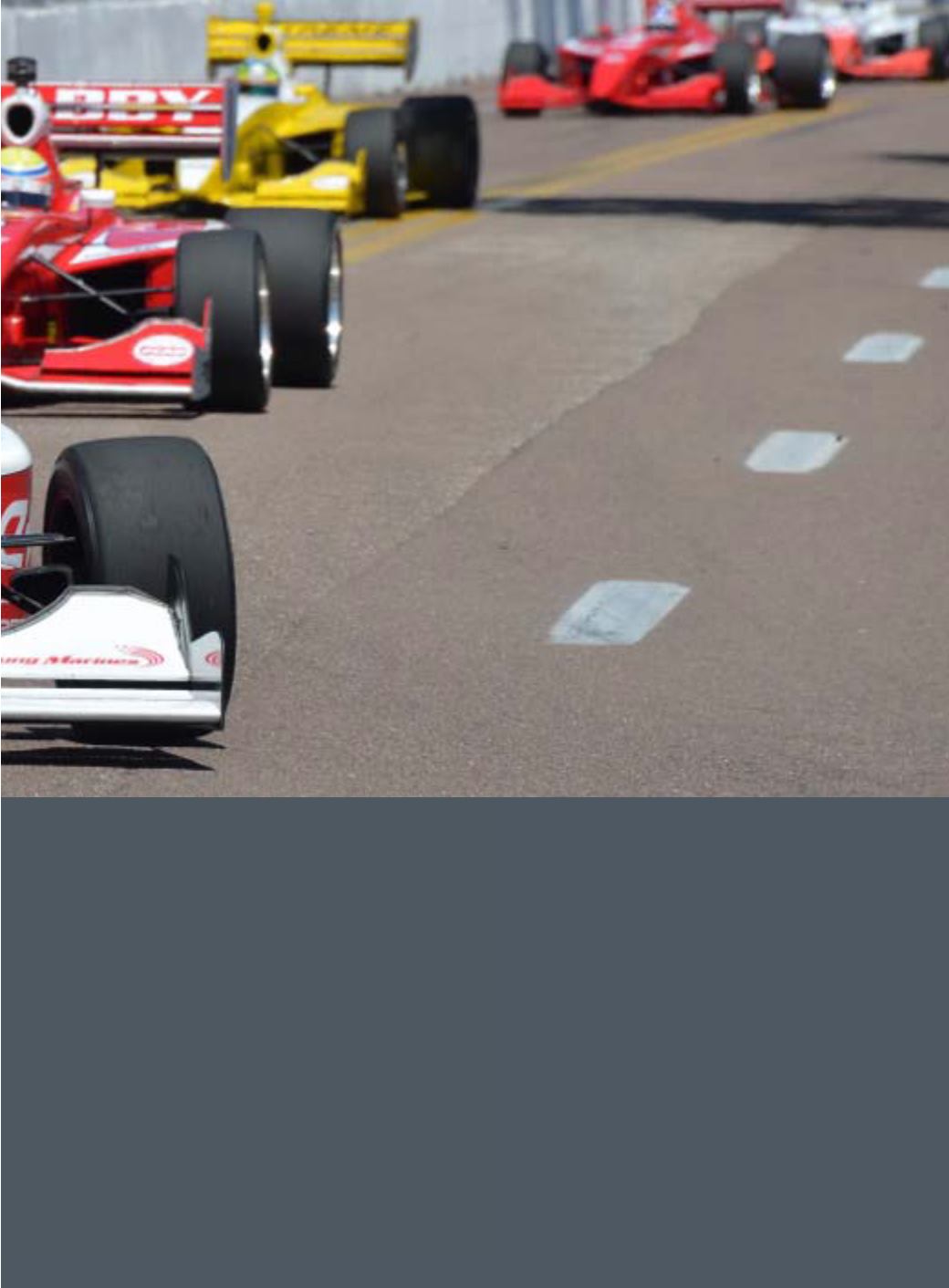 7
Mister Andersen, what led you to
promote Indy Light Series? What's
your personal challenge? Are you
satisfied with how things work as
far?
«During the 1990's I promoted the
original USF2000 Championship, and
then, after selling it, I became a team
owner, first in the USF2000 series, then
Star Mazda, and finally in Indy Lights. I
had a two car team and won some races
with JR Hildebrand and Mario
Romancini. In 2010 Indycar asked me to
revive the USF2000 series, which had
died in 2006, and then at the end of
2012 the Star Mazda series owner shut it
down, and Indycar and Mazda asked me
to add that series to the organization. In
early 2013, conversations began with
Indycar management about the direction
of Indy Lights and its future. It became
apparent that the series was in difficult
times, and might not survive. I agreed to
take things over for several reasons, not
the least of which is the fact that I
believe in this ladder, the Mazda Road to
Indy, and I think Indy Lights is the peak
of it. The series has developed so many
top drivers, and is needed as a final step
teaching road courses, ovals and street
circuits before drivers become Indycar
drivers.
My personal challenge is to bring (and
maintain) the high level that my staff
has been able to provide to an ever-
increasing group of teams and drivers.
It's all about people, and I am fortunate
to have a top group supporting me. We
are very critical of ourselves and try to
improve always. Thus far, we have done
well, but far from perfect. We have
things to work on for sure».
Which are currently the connections
between Indy Lights and IndyCar?
«Andersen Promotions has a contract in
place with Indycar leasing the series
and all equipment and with
options to purchase same.
It is the intention of both parties
that Andersen Promotions will
own the Lights series at some time
in the coming years».
What made you choose Dallara as car
supplier for 2015? Which features
played for the Italian factory?
«I accepted proposals from three major
manufacturers, and had as my main
points the cars appearance, the cars
safety and quality, and the cars (and
spares) pricing. Dallara builds excellent
(and safe) race cars, and presented us
with a great looking car that checked all
the boxes for me and my project
manager, Tony Cotman, and at costs that
were competitive. It was actually an easy
choice, Dallara provided the best package
and the best proposal».
Zach Veach