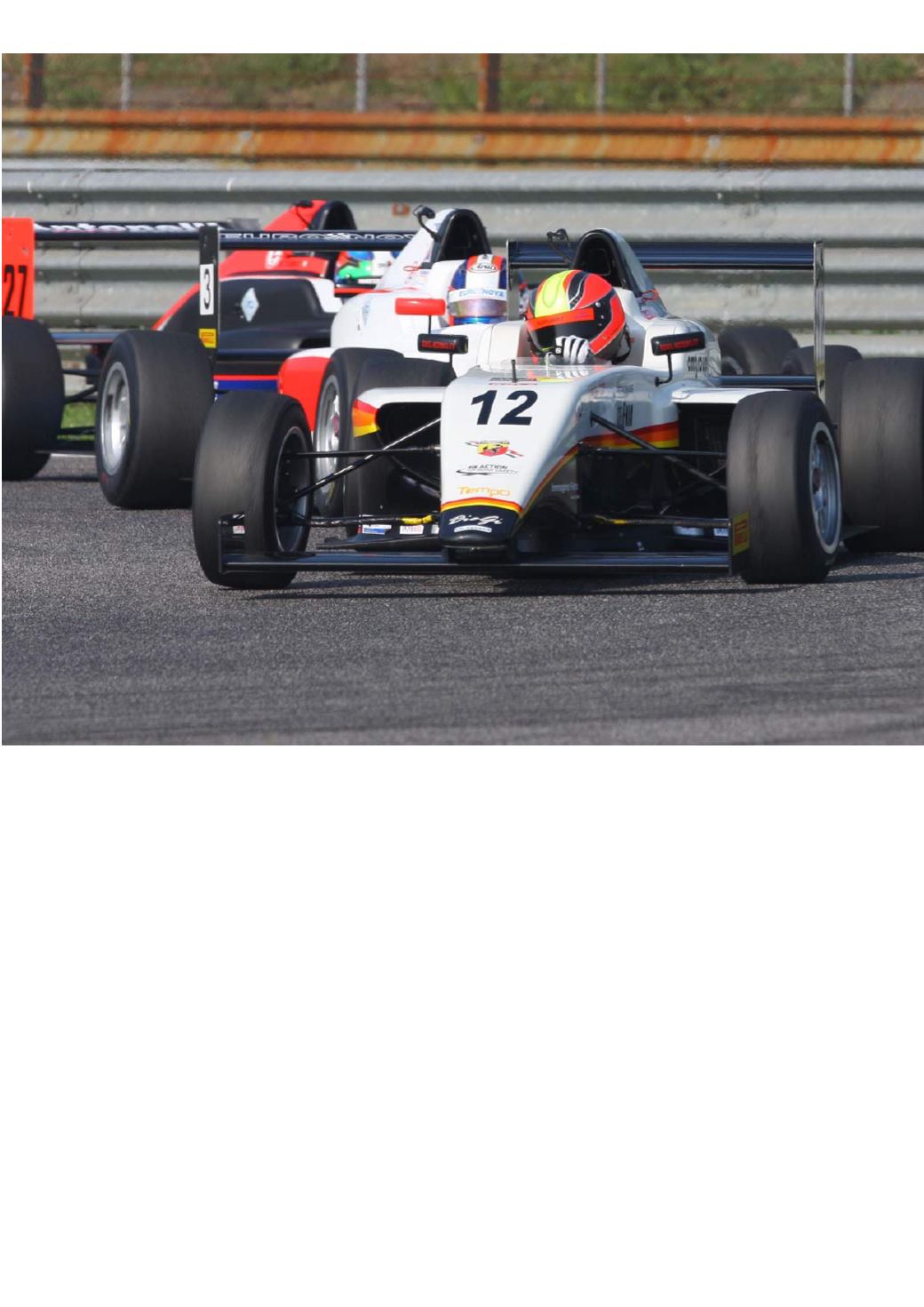 7
Matteo Di Persia – DieGi Motorsport
"In Formula 4 we all start
Why Euronova Racing decided to enter
the new F.4 Italia series?
«In the last few years we took part in the F.
Abarth, and when that adventure came to
an end, the F.4 seemed to be an interesting
opportunity. The car is new so we all start
more or less at the same level, while in
F.Renault 2.0 the top‐teams are definitely
out of range. Plus, we had been following a
guy that showed lots of potential, Andrea
Russo, and we believed in him. The Adria
debut has been a pleasant surprise, even
though we have a good experience under
our belt working for other teams. I've been
in business for 20 years, the mechanic for
Does the new Tatuus F.4 have
something in common with the Tatuus‐
built F.Renault 2.0 and F.Abarth cars?
«It's quite different, this one doesn't have a
limited slip differential but base a
paddeshifter. It's good for an high‐level
championship with good teams in it and 10
or 11 quality drivers. Everything worked
and went well at Adria. Props to Tatuus for
their incredible work. It wasn't easy to
deliver 24 cars in such a little time».
What are the main characteristics of
the Tatuus F.4?
«I believe it's a car studied for who steps
in from kart competition.
All the drivers are at a good level
and raced in some important
championships, not easy ones. As a
consequence, the races are hard‐fought
and exciting. In addition to that,
the Pirelli tires held until race 3 even
though we had only 6 sets in total. At
DieGi we'll now continue in an effort to
keep winning and stay close to the
championship's top teams».