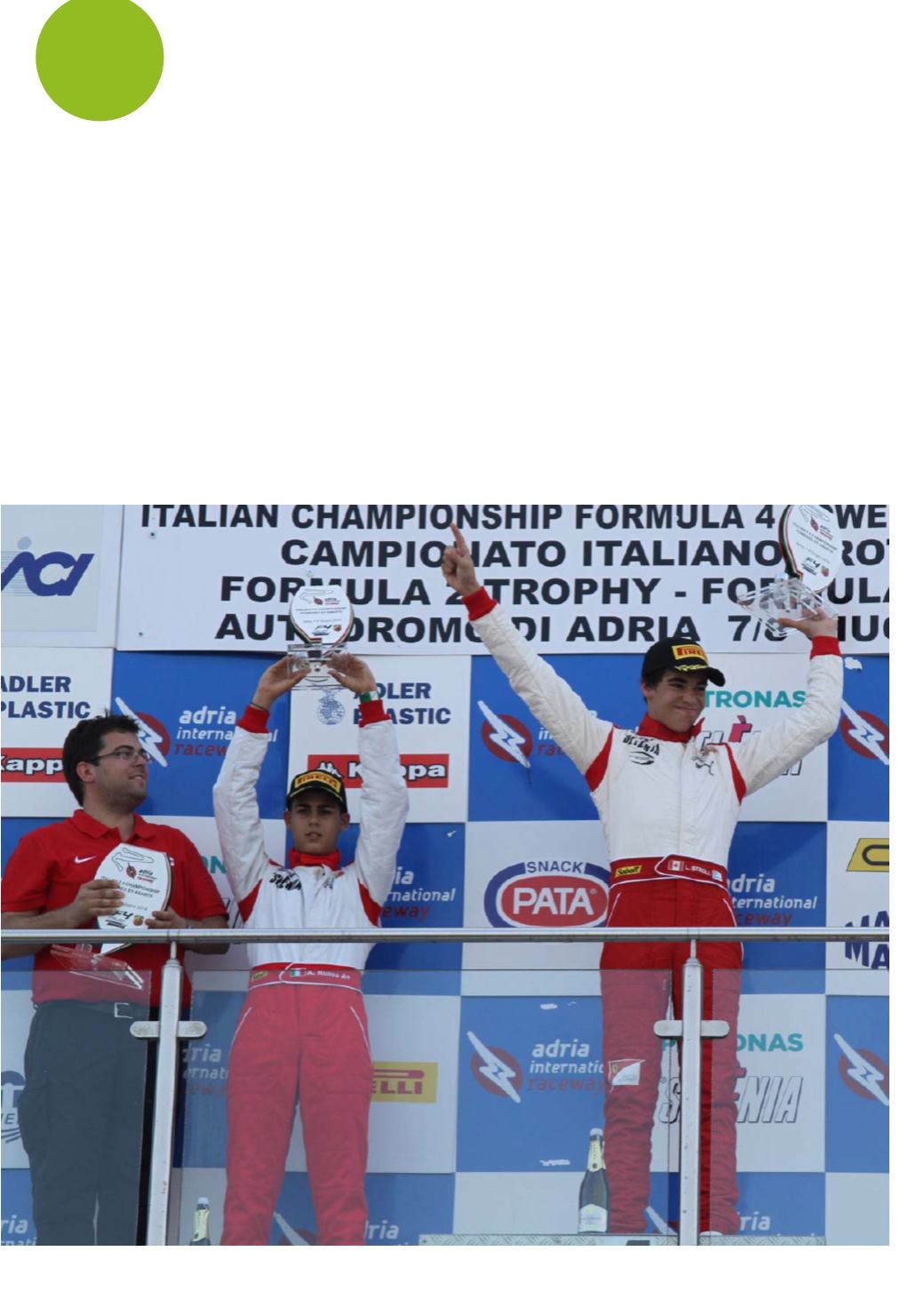 8
Why Prema decided to enter the new F.4
Italia series?
«Because we are attracted by the path taken
by Gerhard Berger and by FIA in creating
this new series which is aimed at enabling
young drivers from kart racing to make a
first developmental step. It's important to be
here and Prema didn't want to miss out the
Does the new Tatuus F.4 have something
in common with the Tatuus‐built
F.Renault 2.0 and F.Abarth cars?
«This car reflect the construction strategy
started many years ago by Tatuus.
They are a very experienced manufacturer
regarding this kind of cars and also have a
world‐unique know‐how. They sold
hundreds and hundreds of cars so far. As a
consequence, the base is similar to the
previous car, but for the Formula 4 one
Tatuus had to follow some precise
indication given by the FIA and that
regarded safety and cost control».
What are the main characteristics of the
Tatuus F.4?
«As I said the car is built according to the
indications given by the FIA and is modern
in terms of technology. It was given a lot of
attention to safety and the performance level
is interesting. The cost/quality ratio is one of