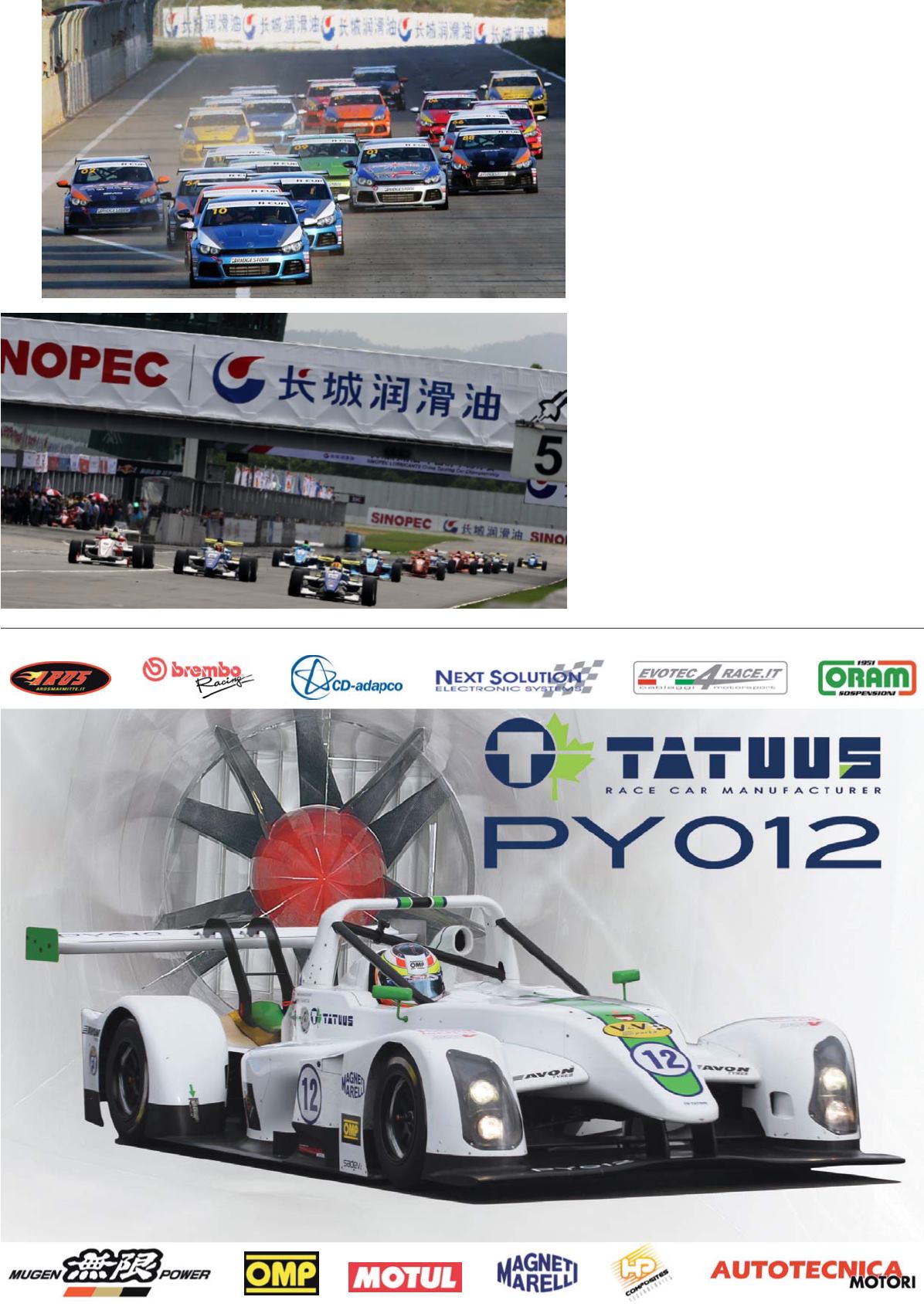 14
VIA VERGA 12 - 20863 CONCOREZZO (MB) - ITALY
COMPUTATIONAL FLUID DYNAMIC
MACHINING & MANUFACTURING
top‐class championship soon. We have to work
early to create a group of drivers with the right
age and with characteristics needed to try and
assault the main categories before trying to go
for a title. But as I said there's a long road
How important was for Chinese and Asian
motorsport the arrival of Formula 1 at
Shanghai?
«Formula 1 connected China with international
motorsport. Earlier than 2004, Formula 1 wasn't
even broadcasted on TV and only some local
channels showed pre or post‐race reports. The
vast majority of Chinese people didn't know
Formula 1 as an event. The arrival of the
Formula 1 circus in Shanghai brought a large
presence of programs dedicated to motorsport
and more than that a total coverage of all the
events of the season state‐owned station
CCTV5. That meant a double advantage:
introducing Chinese people to racing and
opening the local market for the partners of the
series and teams. After the initial bang, the
interest is fading out, both in terms of the
media and the spectator. In the first 3 or 4 years
the grandstands were completely full. Lately
there aren't many spectators… a similar
situation to all the tracks hosting Formula 1».