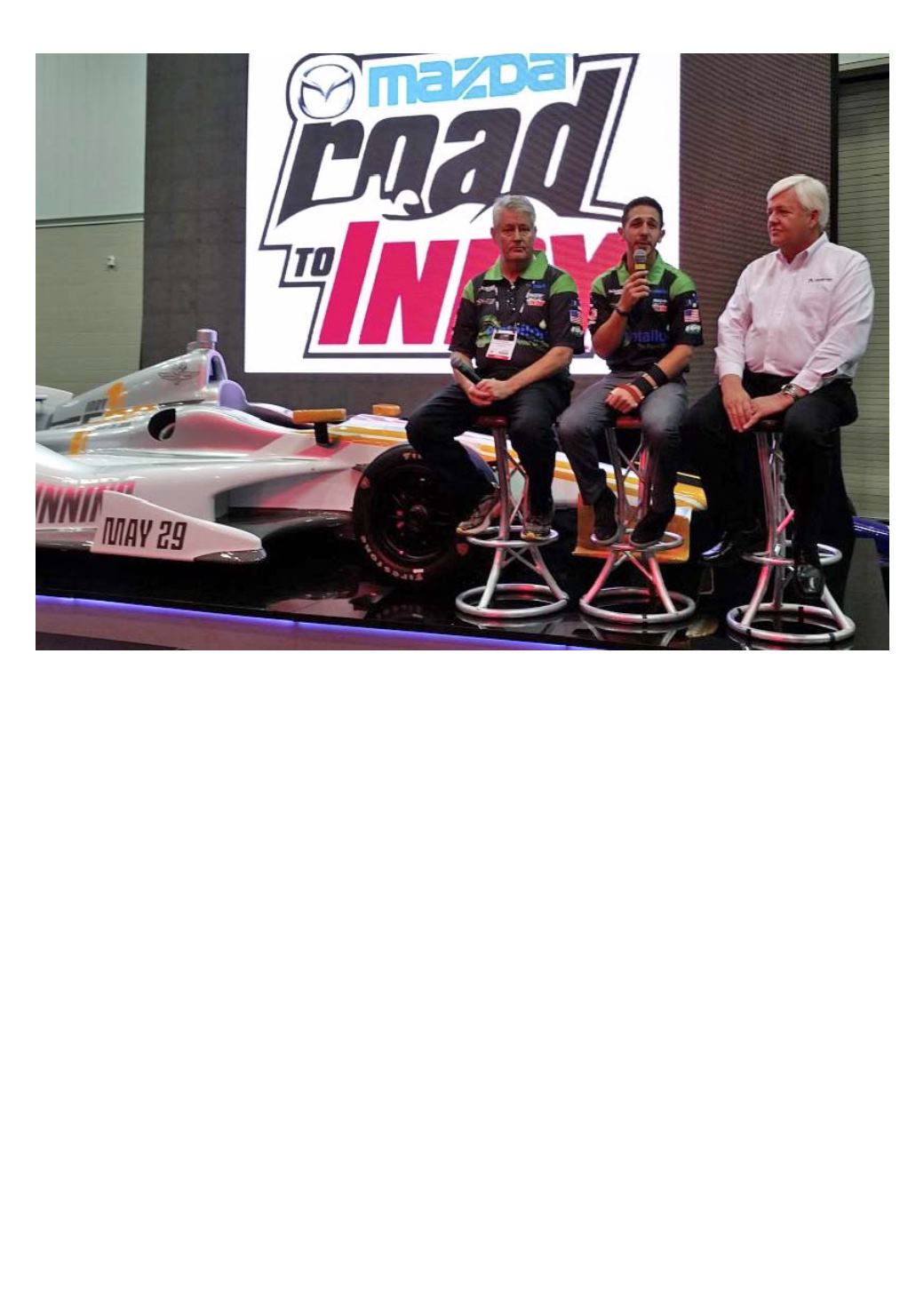 8
Did you have other specific requests from
Dan Andersen and his organization?
«We were asked to be present on‐track, as
already happens for example for Formula 4 in
Italy and Germany. So we will be traveling a
lot, and we found in Carl Haas the right
partner to manage this particular aspect in the
USA. Once again, as always, we did the utmost
to be available and open to new solutions.
They seem to have appreciated that».
How will the car look like?
«It will be the same concept of Formula 4:
safety, modern design and reduced costs.
Then, of course, there will be some
differentiations. For example, the USF 2000 car
will have a lower bonnet because it will use a
F.3‐style air intake system. The Pro Mazda will
have a regular bonnet. The engine will be a
Mazda Duratec and the fact that it has already
been used in the past made our job easier».
What does this new project mean for
Tatuus?
«It is a really big challenge and we are facing it
using the 100 percent of our possibilities. It is
the chance to enter a very important market. It
is somehow reassuring knowing that Tatuus is
now present in New Zealand, with Toyota,
in China, Europe with Germany, Italy and soon
Great Britain thanks to Jonathan Palmer,
and now the United States. It does mean we
are renowned for what we do and we know
how to work even when we are far away
from home. This new opportunity in the
Mazda Road to Indy program also follows the
great job done by Dallara through all these
years. The most successful racing cars, in the
USA as well as at international level, are built
by Italian companies and that makes us
particularly proud».
What have been the key elements of your
proposal?
«What we were able to achieve in the past
clearly played in our favour. Our company's
strategy is to keep providing clear transparent
and offer continuative support. What
happened in New Zealand is a perfect
demonstration of that, as Toyota decided to
stick with us and asked us to design their new
car. After 10 years, they might as well have
changed, but they decided to trust us instead.
The real key though, was the success we had
with Formula 4 in Italy. If we had experienced
a tough start, with issues and so on,
or if we had provided a wrong car, we could
not have ended up with so many
championships around Europe».
You have a long‐standing relationship with
Dan Andersen, how did it all start?
«We have known each other since '97‐'98
when we raced in the American Formula Ford
championship. It could be the right story
for a movie. We started without knowing
where we would have ended up, but eventually
it went great. The performance turned
out to be really good, then the relationship
continued from that. Back then I was really
impressed by his operation and by the fact that
they constantly helped us.
Honestly though I did not think we would be
back working together. We left the USA when
we started our involvement with Renault and
we decided to concentrate our effort.
With hindsight, we could have managed
both situations but at that time, we felt like we
were about to climb Mount Everest.
The fact that Dan now called us again to
revamp his racing program is absolutely
exciting and pushes us to do our utmost to
succeed. Our goal is to reward the trust we
have been given with interest».