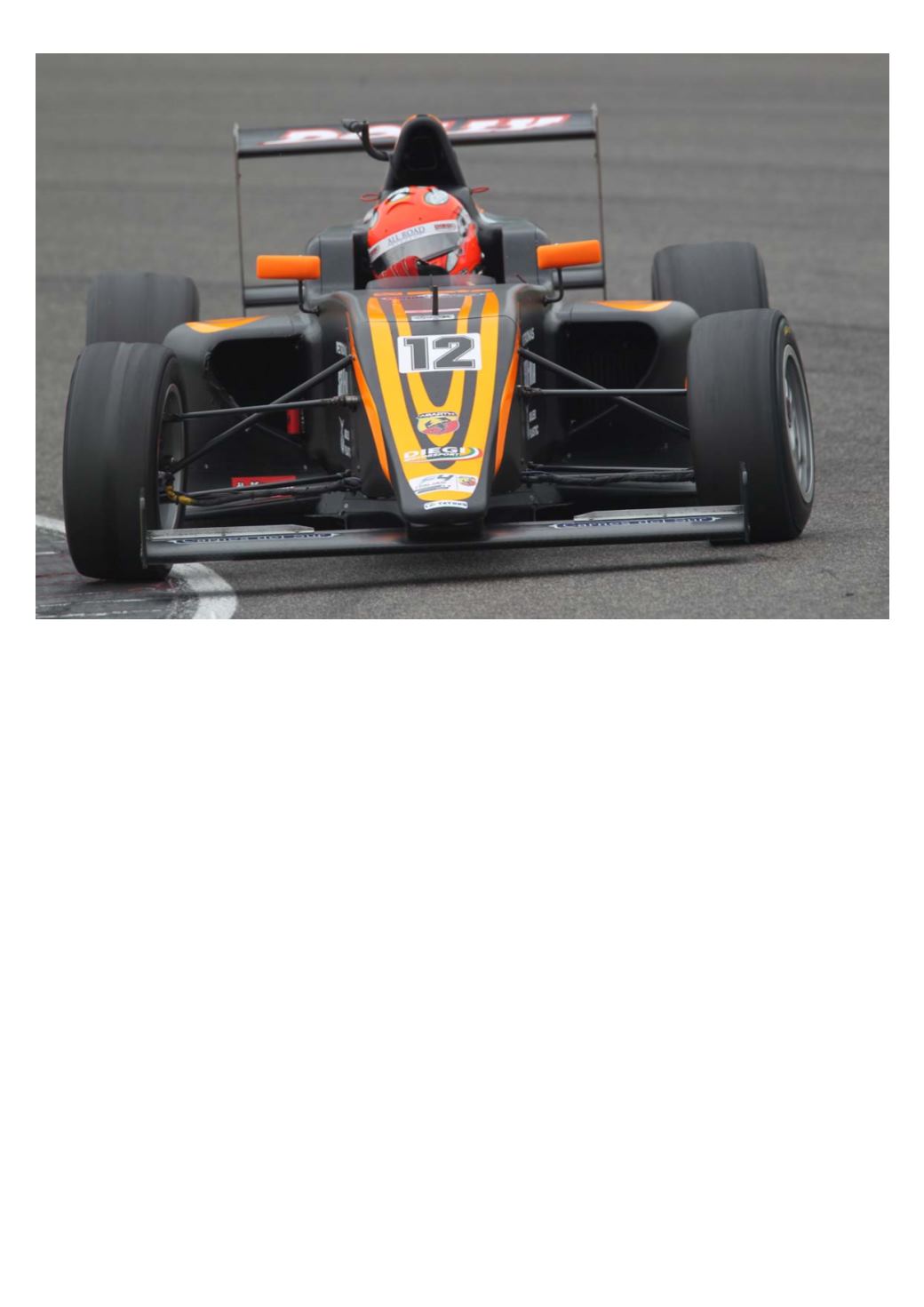 14
The Team/
D i eg i Mo t o r spo r t
Di Persia: «F.4 is an high- tech school»
Entering the Italian F4 Championship since 2014, Diegi Motorsport
has been a successful feature in Italian motor competition for more than ten years
Headquartered in Varedo, not far away
from the Autodromo Nazionale in
Monza, Diegi is fielding young
Brazilian Giuliano Raucci. Team
Manager Matteo Di Persia explains us
more about his operation.
Matteo, what persuaded you to join
Formula 4?
«The decision to enter the Italian
Formula 4 series comes from the idea
to line-up for a brand-new
championship, aimed at young drivers,
with the same technical opportunities
for everybody and part of the FIA
developmental ladder».
You have in single seater
competition for many years now,
often with Tatuus racecars. What is
your opinion about the F4 car?
«Having matured a lot of experience
using Tatuus cars, I can confirm that
this car is extremely quick. Reliability
is also its strongest point. It's a good
product for a developmental
championship, fitted with cutting-edge
solutions. The sequential gearbox, for
example, is the same that the drivers
will find in the upper categories».
What is the 2016 goal for Diegi?
«Our goal for 2016 is to end up in the
top-four in standings. In the first two
outings at Misano and Adria, a series
of inconveniences prevented us from
grabbing the results we wanted, but we
are confident in the skills of our driver,
Giuliano Raucci. We hope to be able to
showcase our value as soon as
possible».
How do you see the future of
Formula 4?
«Formula 4 is in continue expansion.
Year after year, the number of cars on
the roster increases, and the
championship is getting more and
more challenging and exciting. For
young drivers eager to start their
career, the series is becoming
increasingly interesting».
j.r.