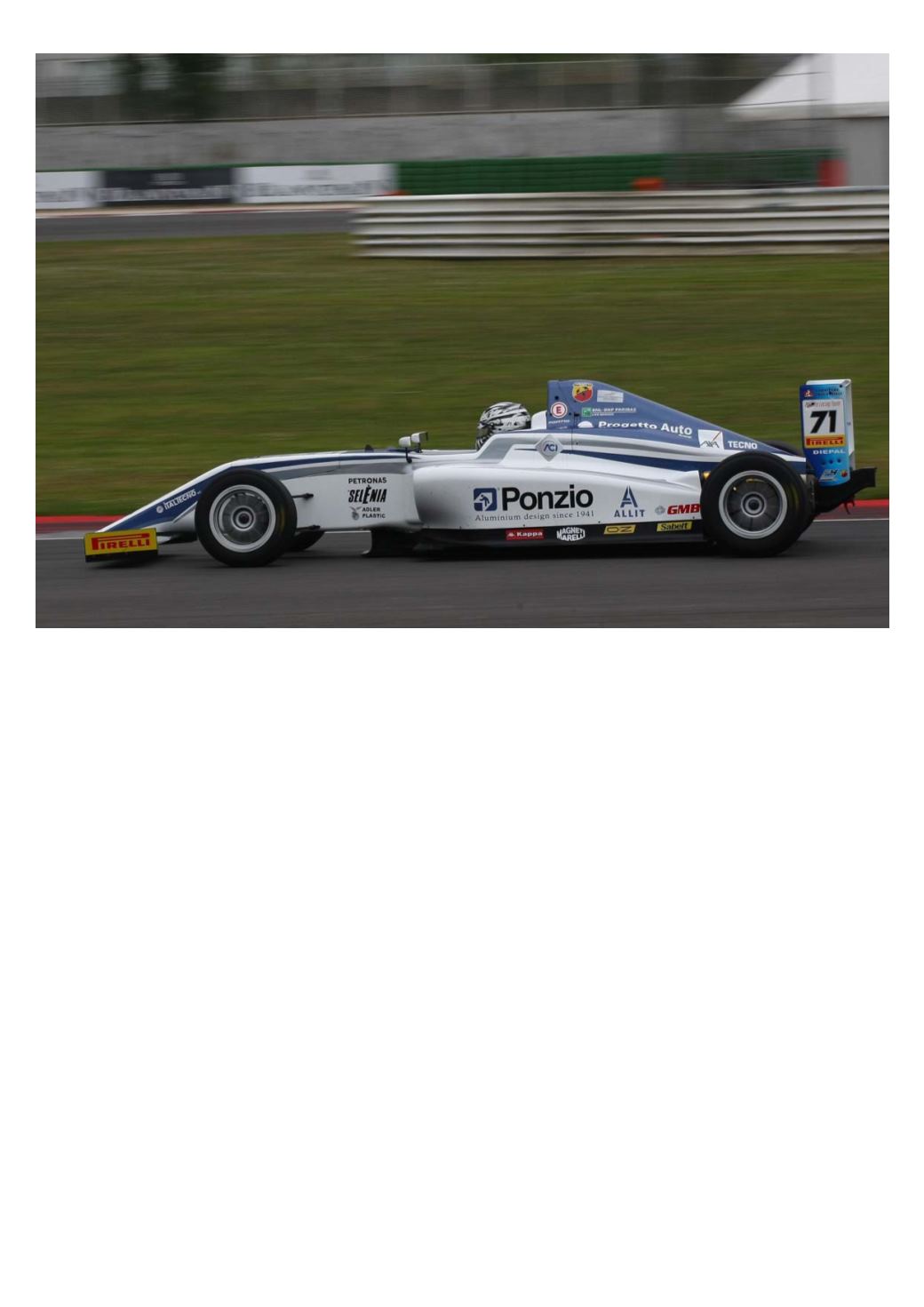 12
The Team/
Te r amo Rac i ng
«To wi n he r e , you need pe r f ec t i on»
Competing in the single seater panorama since two years ago, Roberto Di Giuseppe and his staff found that
Formula 4 is a positive ground to put their 20-year old experience in offroad racing to fruition
From 2015, the grid of the Italian Formula 4
Championship welcomed an almost
completely new entry, Teramo Racing Team.
The Abruzzo-based squad decided to join the
series for Tatuus-Abarth racecars to start a
new chapter in their history, fielding
Pescara's Riccardo Ponzio. We found out
something more in a chat with Team
Principal Roberto Di Giuseppe.
Tell us something about your team...
«Our team came to light in 1995 to race in
rally, hillclimb and ice competition. With the
passing of time, we wanted to bring new
young talents to the road racing arena so we
decided to join Formula 4. This is our second
year».
What did you find out in your first
approach to single seaters?
«There is an huge attention, almost
micrometric, in defining the set-up, the lines
and all the detail. Winning means that you
did things at least 99 percent perfect».
How do you define your experience with
the Tatuus car?
«The series was launched in 2014, so it's
pretty modern. I think that it's still
exponentially growing and it will have a
stable future in the coming years. For this
reason, buying the car is a great investments,
there is no concern about having a product
that will become obsolete shortly. It's also
easy to manage on-track, ideal for the guys
coming from karting. The monocoque is
pretty tough, and the car basically becomes
new again just by replacing a few details».
What's the best quality of the Formula 4
car?
«The main strong point is the price versus
performance ratio. The gap to Formula 3 is
not large at all, about one second per
kilometer, but the cost is four times lower. In
addition to the learning process, young
drivers can also have lots of fun».
Avete definito un obiettivo per
quest'anno?
«Obviously we try to take the best out of it.
We are a little disadvantaged compared to
our contenders because our driver does not
have a karting background. We are trying to
make up together with professionalism and
dedication».
j.r
.