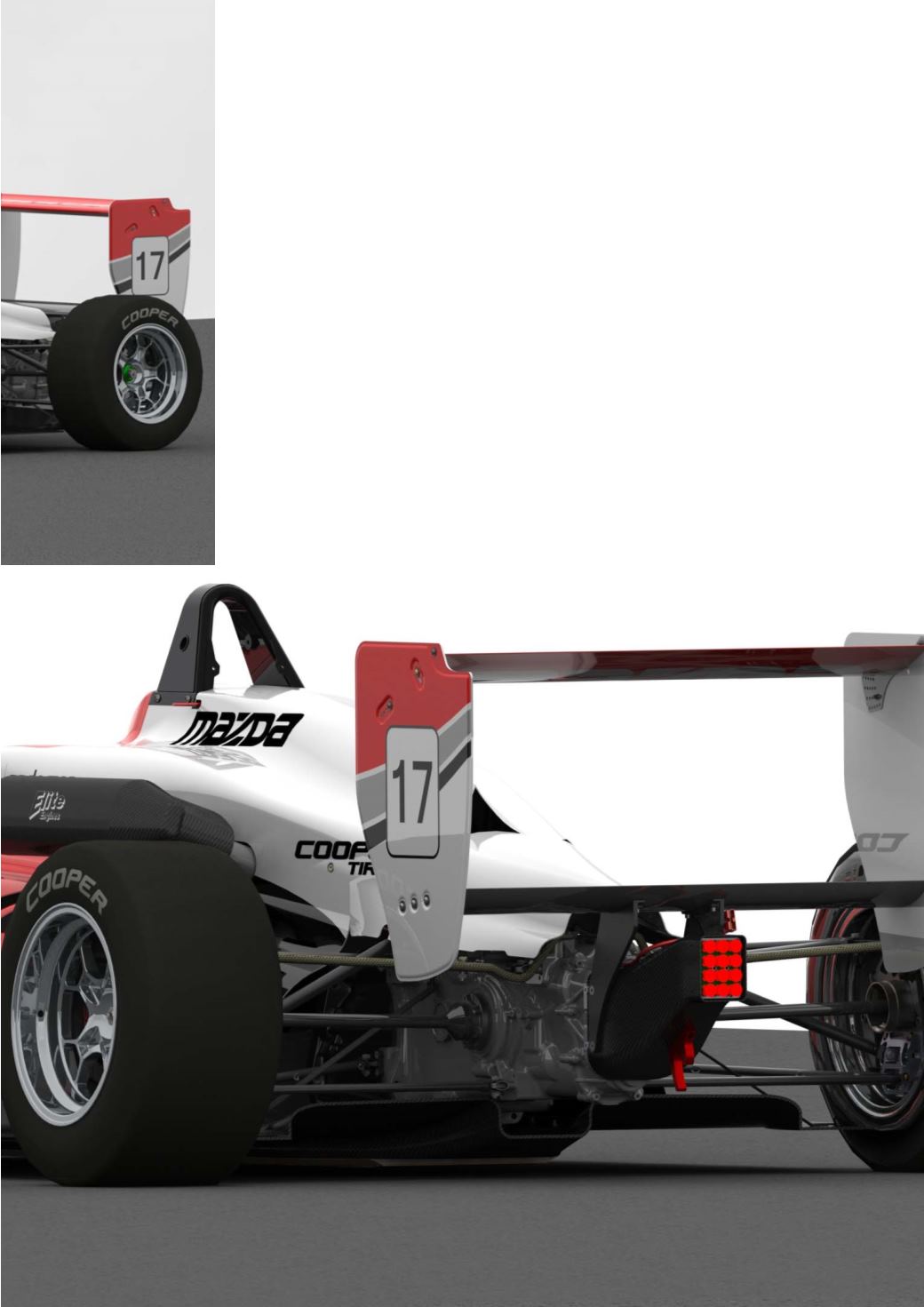 25
By Marco Cortesi
Changing the game. That is what Tatuus hopes and
is looking forward to do starting with the 100th
running of the 500 Miles of Indianapolis. The Italian
manufacturer, appointed by Andersen Promotion as
a sole chassis supplier for the two most valuable
developmental championships in North America,
will reveal the brand-new USF-17 racecar in the
outstanding frame provided by the landmark edition
of the Greatest Spectacle in Racing, as it's called by
fans and insiders. The car will rely on a full full
carbon composite and aluminum honeycomb
monocoque, manufactured by Tatuus Racing to meet
the current FIA Formula 4 safety standards. A whole
new world for the US Formula 2000 championship as
the Andersen Promotion is looking forward to
establish a credible and high-quality ladder towards
the top of the American open-wheel panorama. The
chassis will be a cornerstone, providing a level of
technology rarely experienced before in the US
developmental racing scene, to deliver a world-class
product while maintaining reasonable operating
costs. While the performance side will be boosted by
the Mazda MZR 2.0-liter naturally aspirated engine
paired with a 6-speed paddle-operated gearbox,
safety won't be forgotten with additional safety
features to meet the specific needs of racing in the
United States including full Zylon side intrusion
panels and reinforced bulkheads aimed for making
the car suitable for racing on oval circuits. The
"educational" aspect will be key: the drivers will
learn the art of set-ups with three-way adjustable
dampers and a Cosworth data system, LCD steering
wheel and ECU. In terms of the driving skills, the
carbon composite diffuser, adjustable twin element
rear wing and single plane carbon fiber front wing
will enable the most talented racing prospects to
emerge and develop their skills towards a full-time
professional career. The USF-17 chassis will also
provide the base for the PM-18 racecar for use in the
future Pro Mazda series car. In an effort to provide a
viable platform to control the operational costs for
teams who wish to move up, the two racers will
share the same concept, although the PM-18 will
receive a revised underbody and diffuser, a three-
element rear wing and a front wing with adjustable
composite wing flaps, plus higher-grade electronics.
With the consistent climb in quality and
competition in American kart racing, Tatuus is ready
to provide an exciting step up to match the historical
and world-renowned European championships.