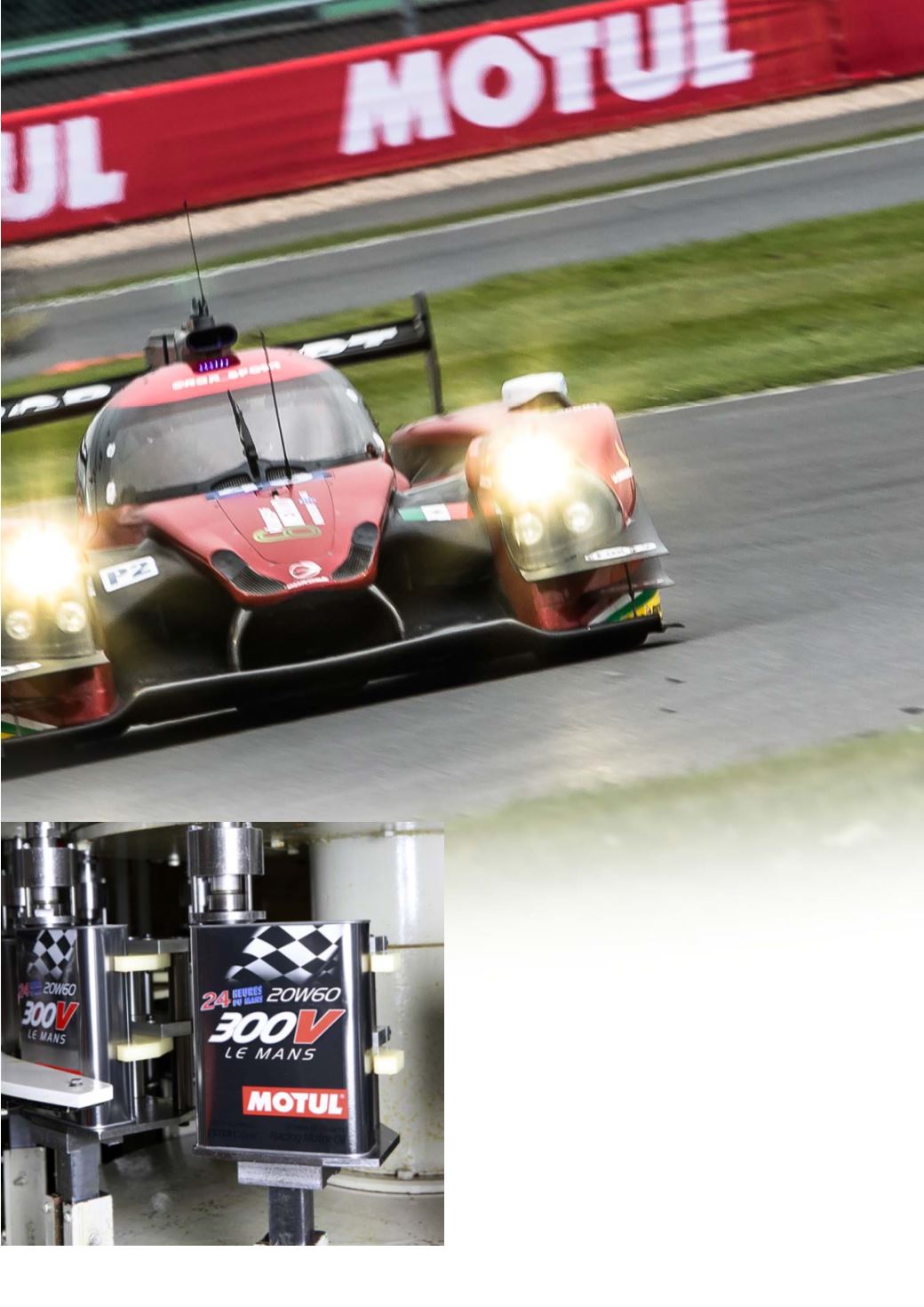 
29
Mr. Lunardi, how the cooperation with Taatus start? How it
unfolded?
"The collaboration between Motul and Tatuus started on-track. We
met with Gianfranco De Bellis during a test session of the Tatuus
prototype and from then on we started to work together in terms
of product supply, for example with the 300V lubricant and all the
transmission fluids, and technical support. It was an occasion
where the high technology of Tatuus met the high technology of
the Motul products".
What are, in your field of action, the challenges of motorsport
that can have a fallout on the automotive industry?
"With two and four wheels, motorsport has always been
a valuable proving ground to test new lubricants and verify the
reliability and performance of our products. Our competition-
oriented technology found many applications in the everyday use
like in the case of the Estere product, with a 100 percent synthetic
formula introduced back in the seventies in international auto and
motorbike racing. In more than 40 successful years, the Estere
technology has become a benchmark not only in racing, but also
for all the passionate car people looking for high-quality lubricants
for their motorbike and cars".