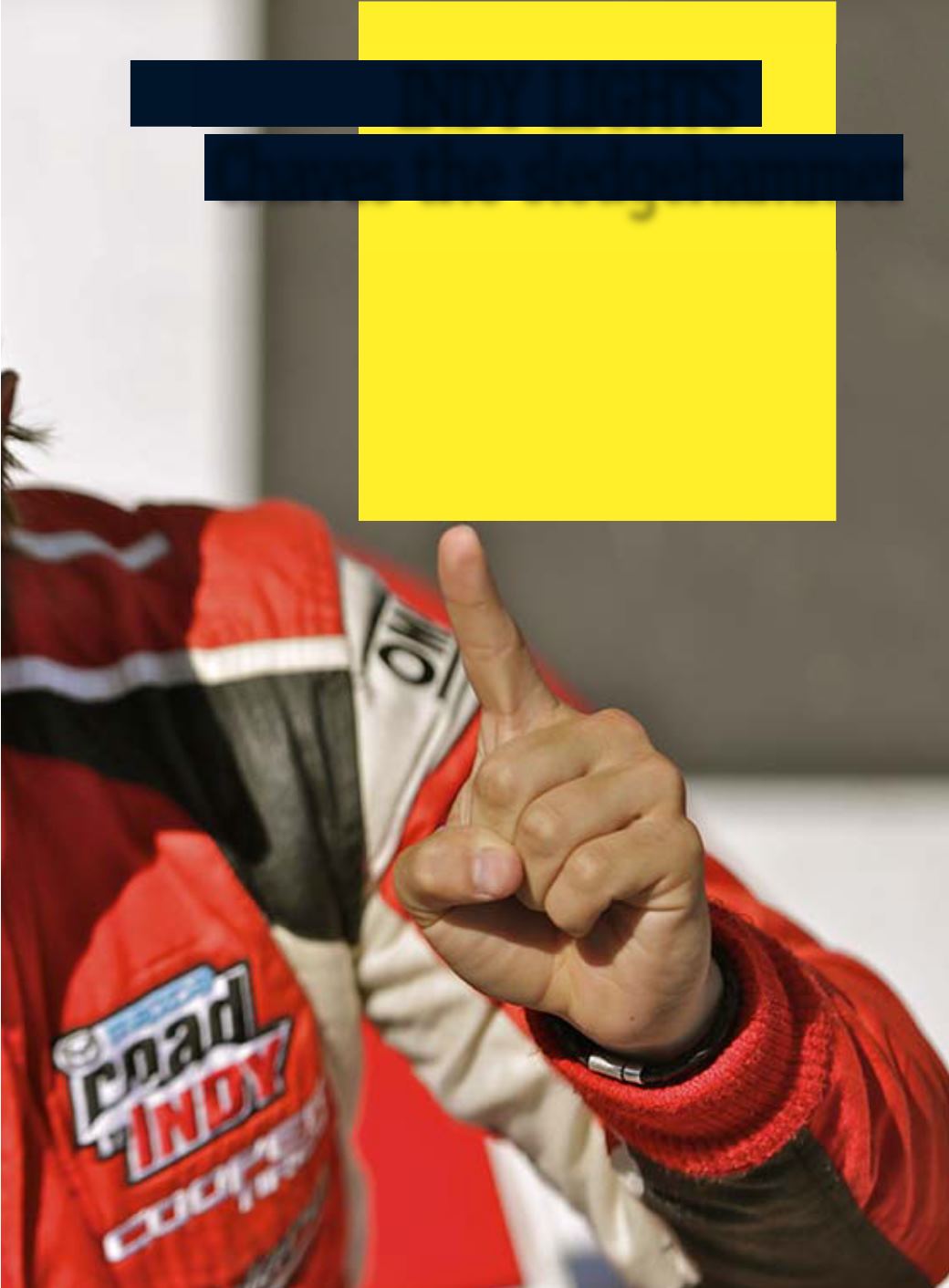 11
INDY LIGHTS
Chaves the sledgehammer
C
onsistency and conviction. These are the skills that
enabled
Gabby Chaves
to cruise to the 2014 Indy
Lights title. After climbing to the top of the points
charts in the first round of the season, the Colombian was
able to secure the title on his rival Jack Harvey at the
second tie-breaker. While the two had the same number of
wins, Chaves scored six second place finishes oh his way,
including one in the last round of the season. He mastered
his Dallara to hand Brian Belardi and his team their
maiden championship win. The 21-year-old from Bogotà
also raced in Italy, ending up 10th with Eurointernational
in the national F.3 series. In 2012, he crossed the Atlantic
again to join the Star Mazda Championship, ending the
year as a runner-up. This season he won four times and
grabbed eleven podium finishes, eight of them in the final
eight races of the season.