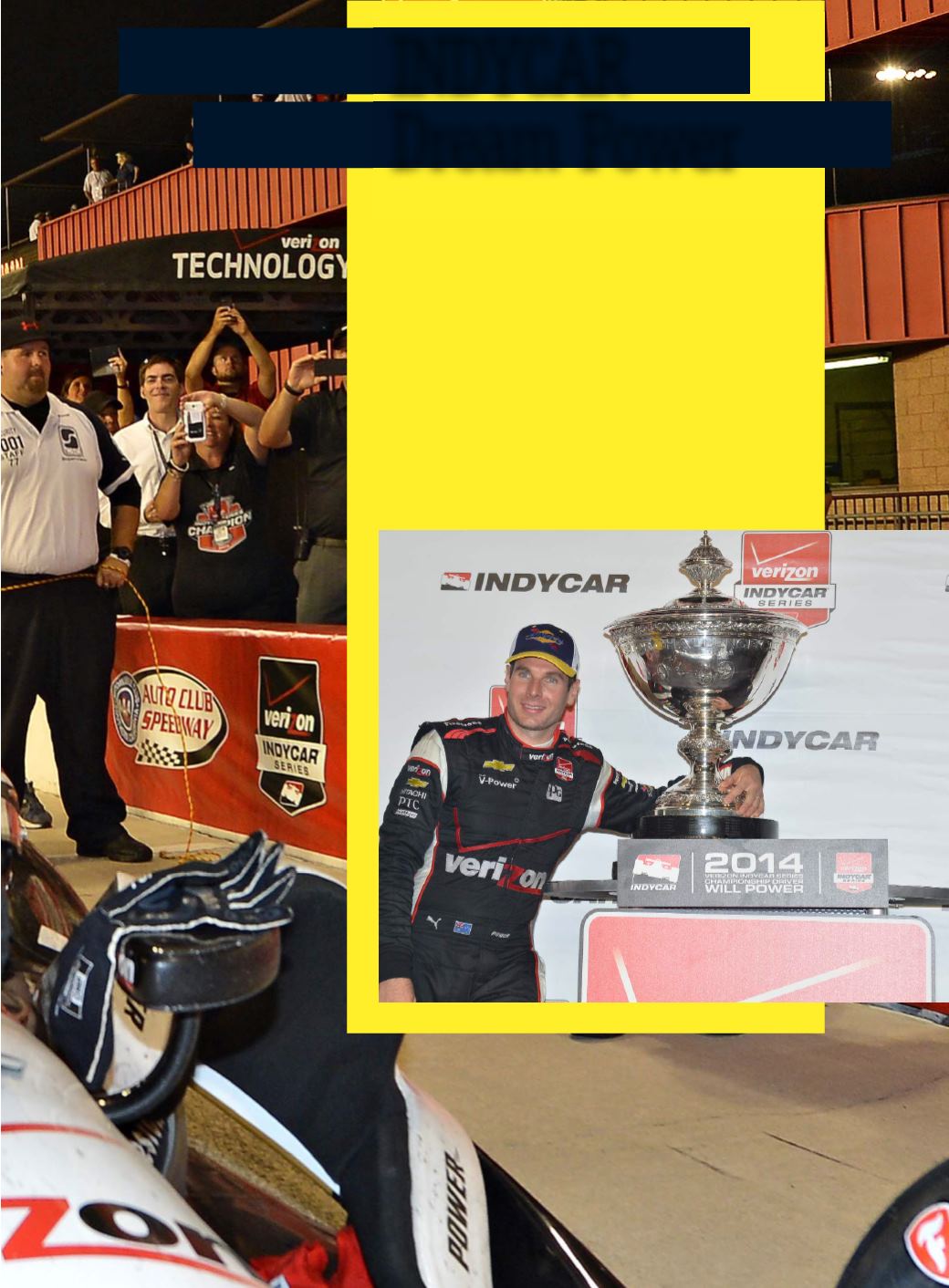 9
INDYCAR
Dream Power
F
inally he did it. And the excitement flowed at
Fontana, where he grabbed the 2014 IndyCar Series
title with a ninth place.
Will Power
broke in tears:
the 33-year-old Australian chased his dreams with a
passion over the years and even complicated his own job
in several occasions. In addition to that, he had to face
top-caliber rivals like Dario Franchitti and Ryan Hunter-
Reay. But this time in California it was the right time to
make a dream come true. He also dreamed about playing
battery in a rock band, and now is looking forward to beat
his rivals again to go back-to-back for the Penske
organization. In 2014, he alternated masterclass runs with
some mistakes (Pocono, Sonoma, Houston, St Petersburg,
and Indy) that also brought unwanted penalties. His 2014
tally includes three wins and seven podium finish. Plus, a
well-deserved and long awaited title.