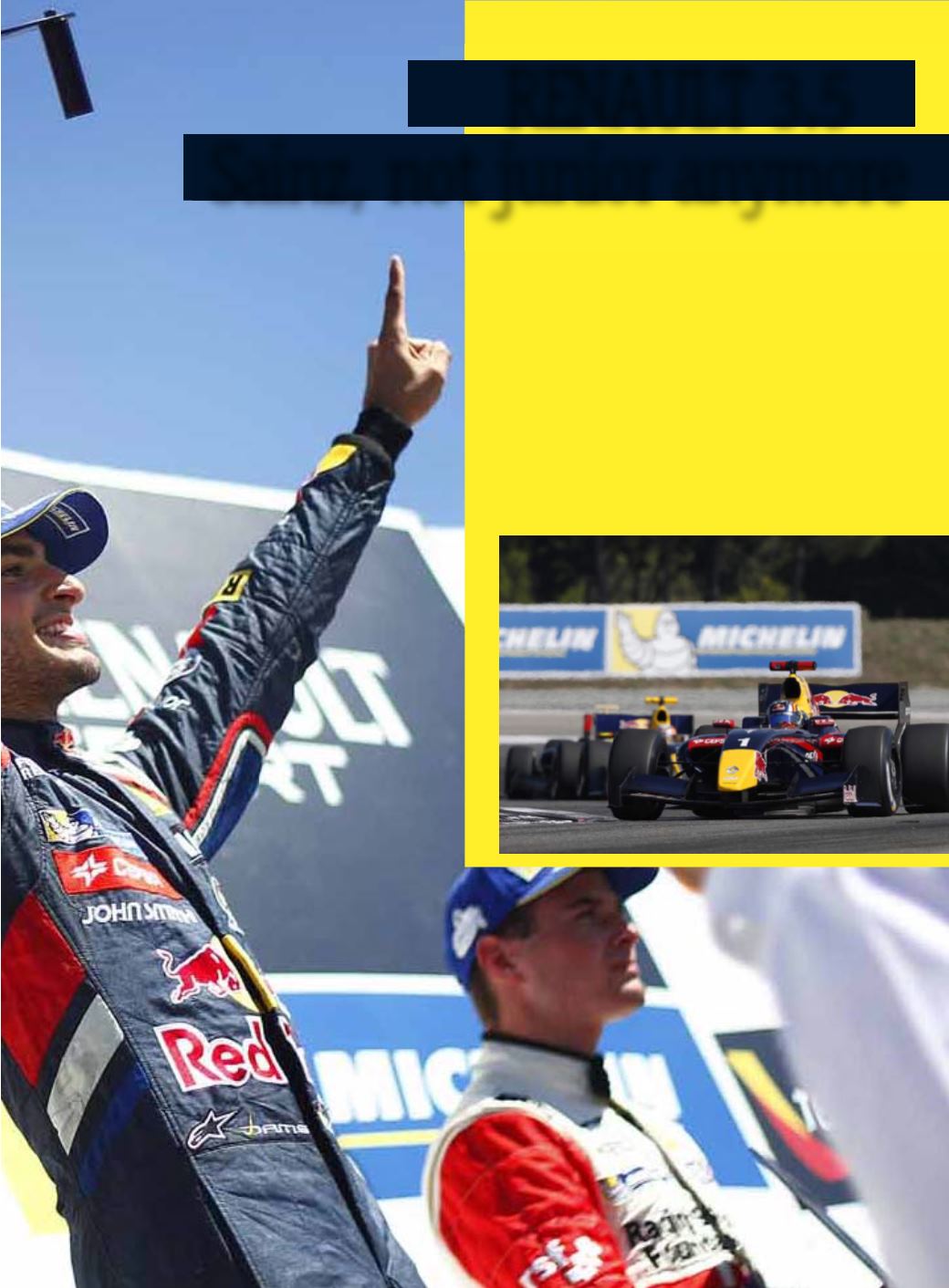 17
RENAULT 3.5
Sainz, not junior anymore
C
arlos Sainz, son of rally Legend Carlos Sr., was one of
the favourites right from the start in the 2014 World
Series by Renault 3.5. Unlike his dad, he join the
asphalt racing panorama instead of rallying and his career
has finally taken-off. He was also the youngest title winner
of the series, and the first one coming from the Red Bull
developmental program. It's been a spectacular year for
him, after winning the 2011 Renault NEC title and years of
alternating between British F.3, European F.3 and GP3
Series. He was pretty nervous at the last race of the season,
as his Formula 1 future had become unclear with the arrival
of Max Verstappen in the Toro Rosso stable. He eventually
managed to seal the deal, bringing his Dams-prepared
Dallara to the title and defeating Roberto Merhi. His
dominance included 7 wins, 7 poles, 7 podium finishes, 6
fastest lap. Enough to finally secure a ride in Formula 1 for
2015, at Toro Rosso. For the joy of Carlos Sr.