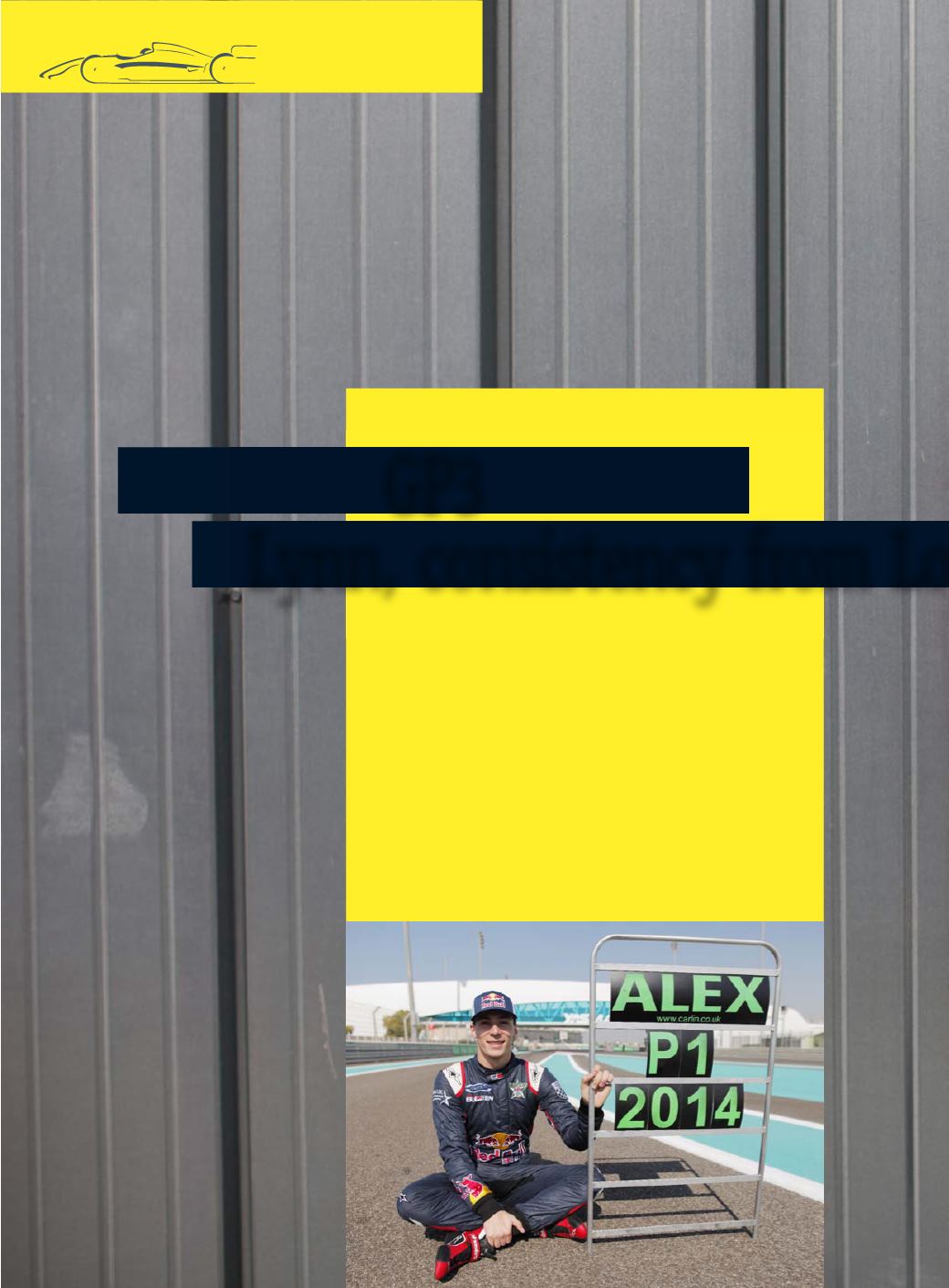 14
GP3
Lynn, consistency from L
L
Like Lewis Hamilton in Formula 1 and Jolyon Palmer in
GP2, the 2014 GP3 champion came from England,
precisely from London.
Alex Lynn
drove the Carlin
Dallara to title and succeeded to an exciting list of previous
champions including Esteban Gutierrez, Valtteri Bottas,
Mitch Evas and Daniil Kvyat. Three of them will be running
in Formula 1 and that can provide a nice boost for the
future hopes of Alex. Born in 1993, Lynn is a part of the
Red Bull junior program like fresh new F.1 additions Carlos
Sainz Jr and Max Verstappen. He is a well-prepared and
smart racer who left a strong impression when he won the
2013 Macau Formula 3 Grand Prix. This season he scored
four wins - the first at his debut race at Circuit de
Catalunya - two poles, eight podium finishes and two
fastest lap. It was a pity for the missed win at his home
track in Silverstone, but his consistency definitely paid off.
We will definitely hear more of him in the future.
2014 Dallara
champions