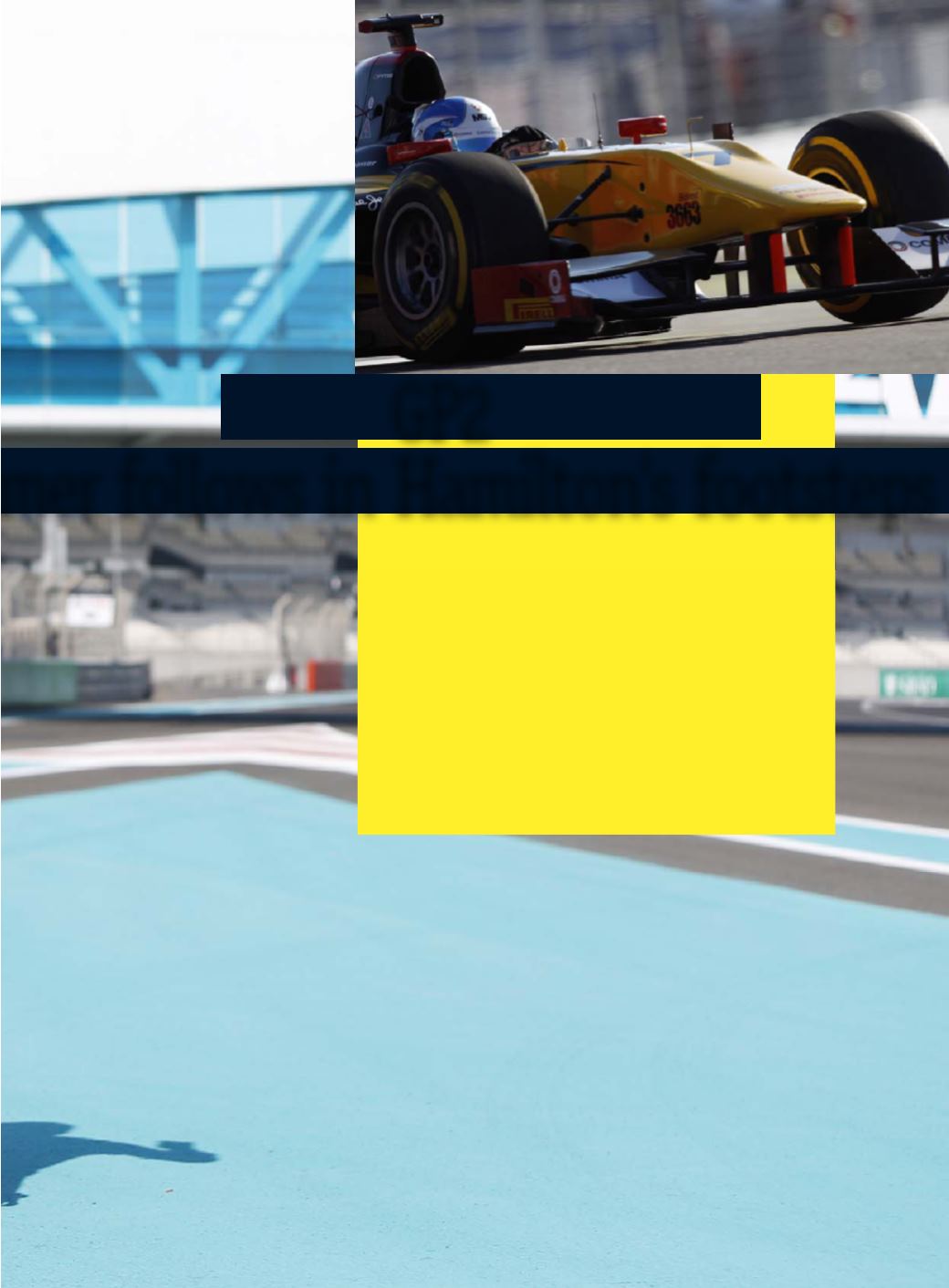 13
GP2
er follows in Hamilton's footsteps
S
on of former British F1 driver Jonathan Palmer,
Jolyon Palmer
is one of the most interesting
prospects of his generation, and confirmed the
feeling by winning the 2014 GP2 Series title. He
mathematically clinched the crown in Sochi with one
round still to go, winning race 1 in a clean fashion. He
was the first Brit to accomplish the feature after Lewis
Hamilton in 2006 and this is definitely a good omen.
Driving a Dams-prepared Dallara, Palmer has been off to a
great start as he won race 2 of the opening round in
Bahrain, cruising to the lead in standings and never
looking back. He scored four wins, three pole positions,
twelve podium finishes, seven fastest lap and a record
amount of points for the series. His 2014 season couldn't
have been better.