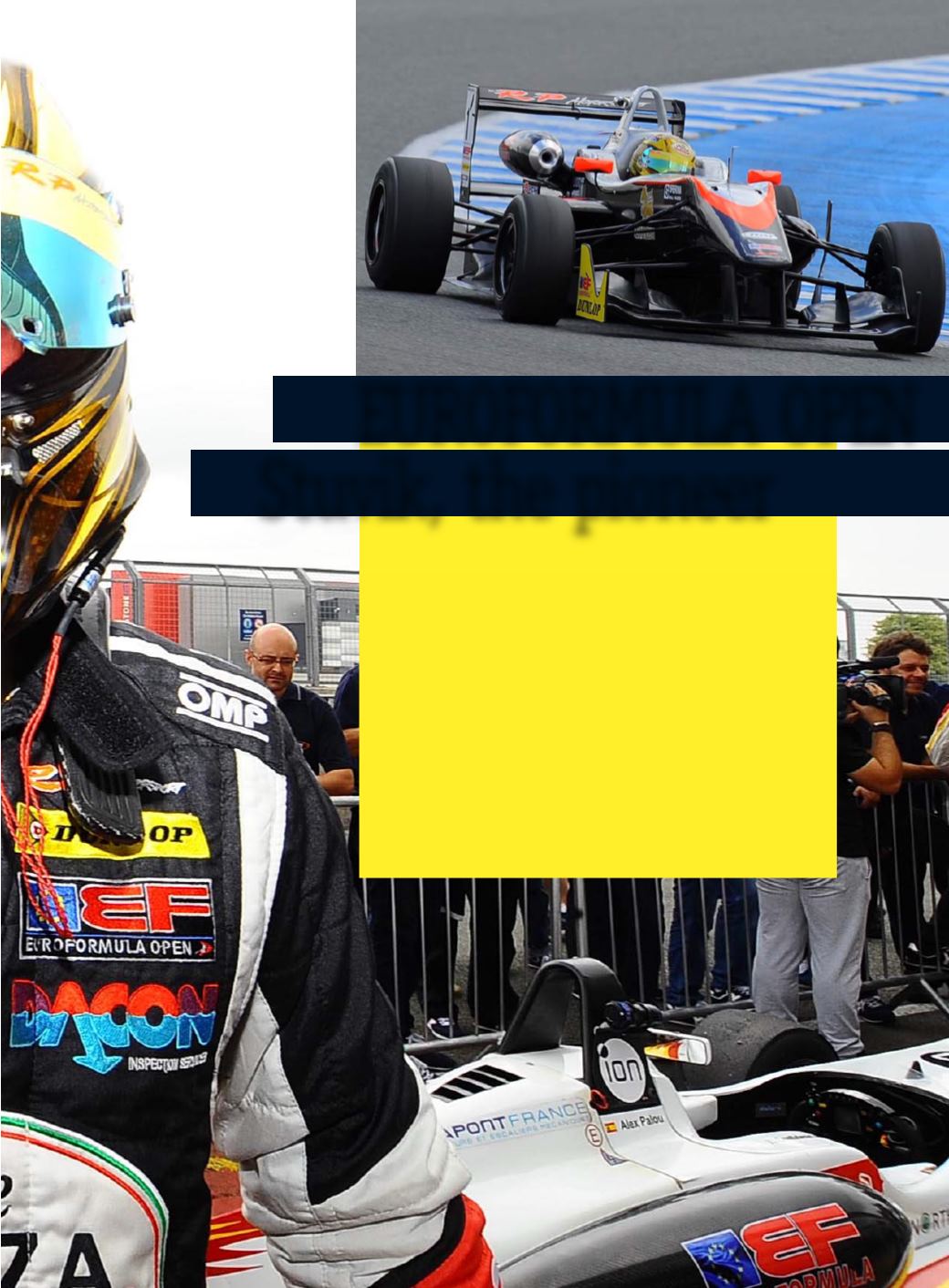 21
EUROFORMULA OPEN
Stuvik, the pioneer
H
e was on a mission. After having ended up the 2013
F.3 Open championship in second place,
Sandy Stuvik
continued to drive for the Italian RP Motorsport team,
managed by Fabio Pampado, in an effort to seal the deal
after being beaten by Ed Jones last year. Born in Thailand,
Stuivk was competitive right from the start and set a tough
standard for all his opponents. In the meantime, the single-
make series promoted by GTSport and using Toyota-powered
Dallara cars had changed its name, becoming the
Euroformula Open. With eleven wins in sixteen races around
Europe, it seemed pretty clear that nobody else could have
beaten him though. Stuvik became the first driver from
Thailand to win an international-level championship, a real
deal for a 19-year-old youngster. In the offseason, he also
spent some time driving more Dallara cars. First, the Zytek-
powered one of the World Series Renault, then it was the
GP2 Series. Stuvik has great dreams, he's committed and
eager to shine on.