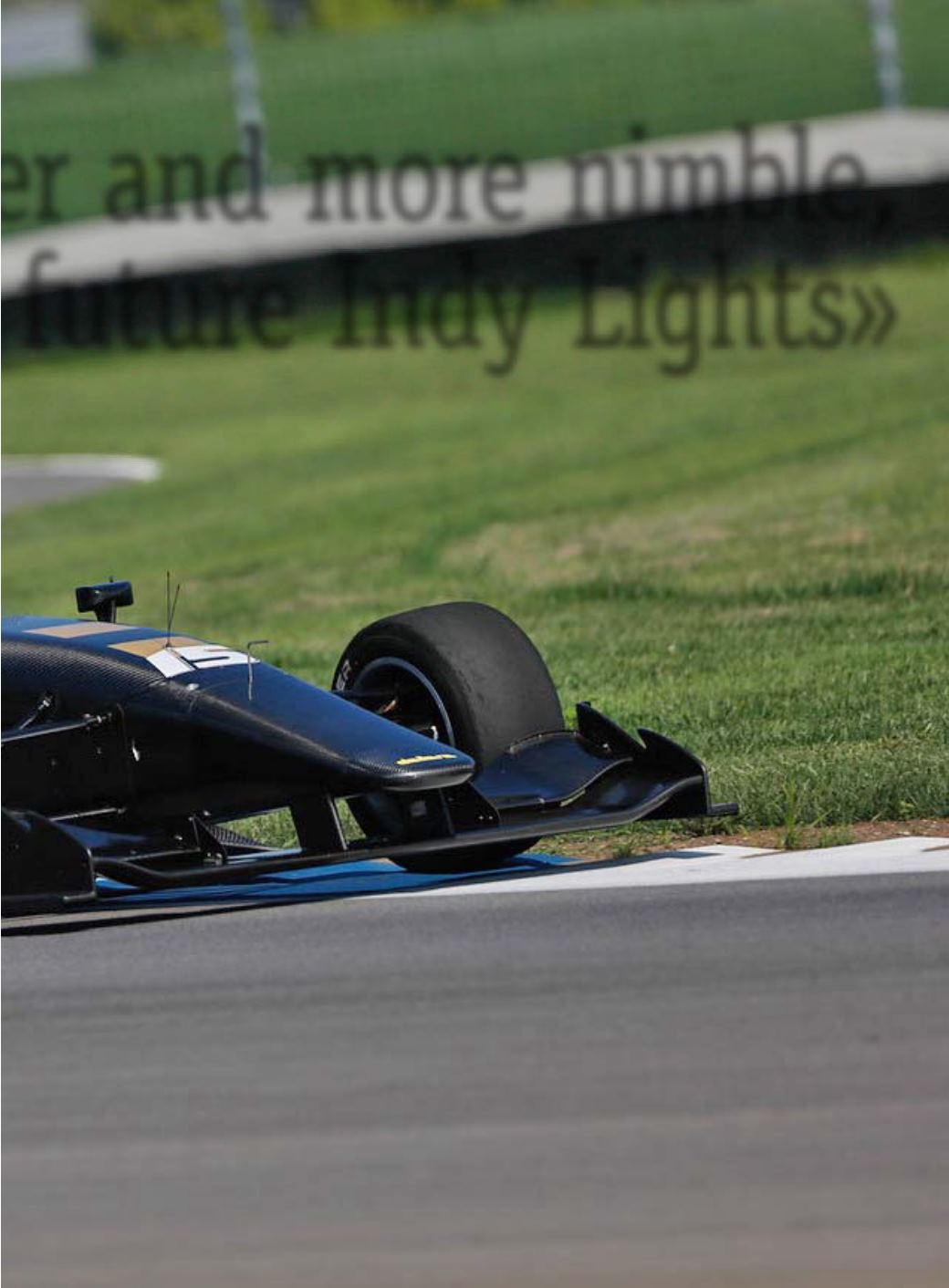 5
r and more nimble,
future Indy Lights»
A
NTONIO
M
ONTANARI OF
D
ALLARA HAS FOLLOWED THE DESIGN AND DEVELOPMENT OF THE
IL-15.
T
HE NEW CAR WILL BE THE STAR OF THE THE NEW SEASON FOR THE
I
NDY
C
AR SUPPORT SERIES
,
STARTING
IN
M
ARCH FOR AN HIGHLY
-
ANTICIPATED RUN
. H
E EXPLANED US ENGINEER EXPLAINED US THE PHILOSOPHY
AND THE CHARACTERISTICS OF THE NEW CAR
,
PLUS HOW IT WAS WELCOMED BY DRIVERS AND TEAMS
Antonio Montanari, can you tell us how
the IL-15 will be?
«It will be a completely new championship
with new teams including ones from
Europe. The Indy Lights was a minor
championship with a 13-year-old structure
that clearly had lost most part of his
highlights and charm. A strong restyling
was needed, and there were modern
standards to comply with. The car is an
huge step forward compared to the
previous one. The experience acquired with
the new IndyCar has been really important
and its influence has been entirely
transferred to this project. Actually, this is
a miniature IndyCar. With a weight of 600
kilograms and 450 horsepower, plus 50
coming from a push-to-pass system and a
paddleshift gearbox, we are sure that it
will provide a great show and will help
train the drivers for the upper category».
How does it differentiate itself from
the European cars?
«From the outside they are pretty similar,
but the safety rules used are the same of
IndyCar. It will also race on ovals, so the
race dynamics are quite different compared
to the European tracks. The suspensions
allow a wider range of adjustment to set
them up properly for this kind of tracks,
where you race without a differential, with
wheels of different sizes on the two sides
and with a positive camber on the left. So
the suspension components don't need to
get replace from road circuits to ovals so
the running costs are kept down. The
teams will receive an aero transformation
kit to adapt the car to the speedway use.