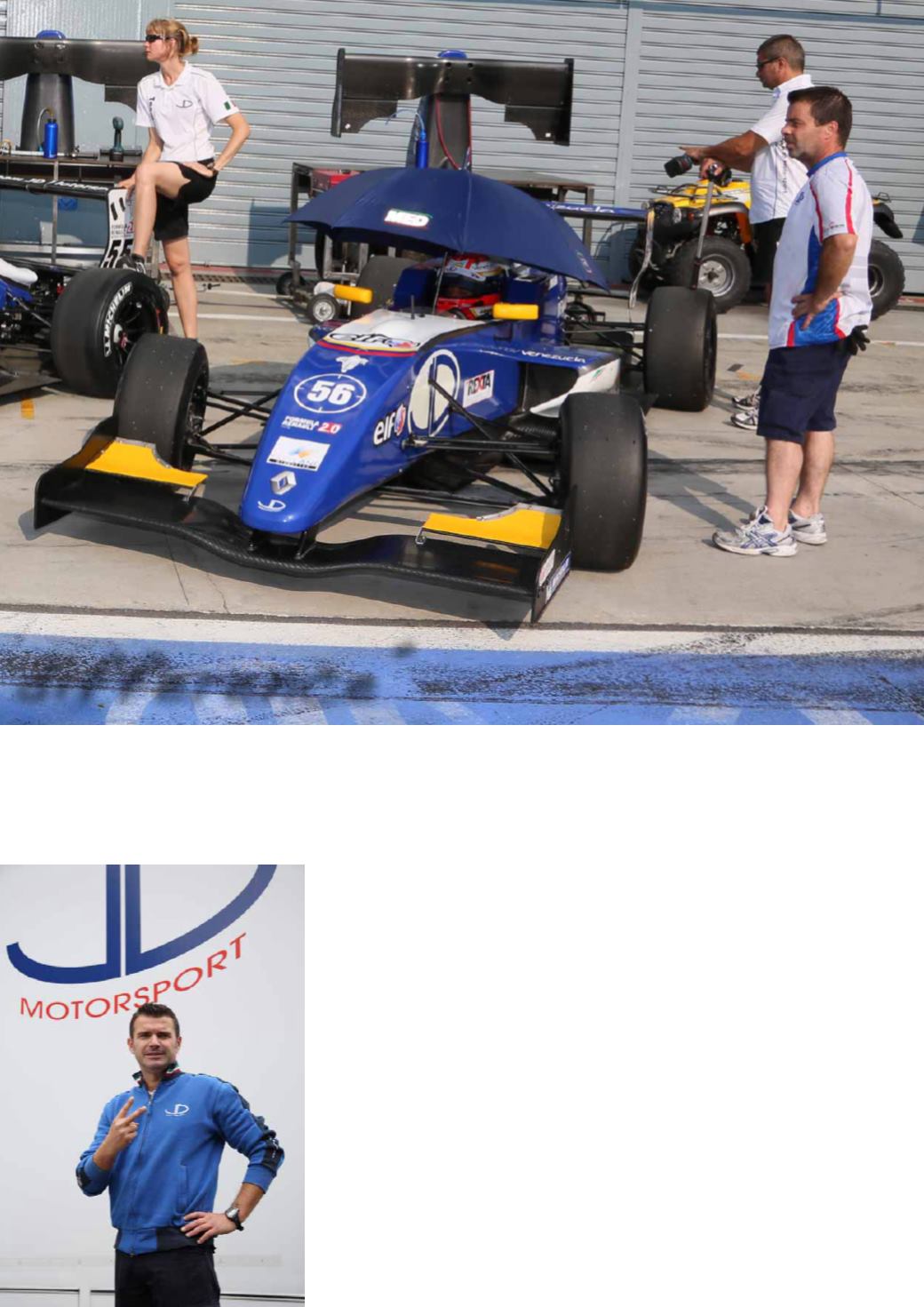 27
in, what we need is a safe investment and
knowing that a manufacturer like Tatuus was
behind the whole project made me safe
regarding the commitment we were facing both
from the human and technical side. We're also
sure to offer our drivers an absolutely high‐
How does a driver take advantage of this
package?
«If the product is efficient, every single
component of the team can take advantage of
it. This season we haven't experienced a single
problem so the driver knows he or she can drive
an all‐around competitive car and always take
advantage of the maximum amount of
how do you feel like to race in Formula
Renault?
«The championships based on the Formula
Renault concept are simply the world's most
competitive. Many drivers are scared by the
high level of competition, but the idea is that if
you want to become the best, you have to beat
the best. This season, we raced in both the
Northern European NEC series and in the Pan‐
European ALPS championship. They are both
well‐organized and highly‐competitive. From an
international standpoint, we've seen drivers
coming from all around the world.
Unfortunately, sometimes Italian drivers choose
lower‐tier championships, maybe because
they're scared to compete at the highest level».
What's the balance of the 2013 season?
«I think it's quite positive. Our main program
was the NEC with two rookie drivers, and after
having reached the top‐10 in the first part of the
season, we came closer and closer to the top‐5.
And we also accomplished the feature in the
ALPS round at Spa‐Francorchamps. Despite not
having seen the track before, our driver
eventually managed to score an impressive
What are your plans for 2014? How many
test days did you schedule?
«We're in the latest evaluation stages for the
2014 program. We look forward to run about 15
test days but the number can change according
to the weather and the driver's experience or
budget. The car will get some upgrades to the
braking system that Renault decided to
mandate for the season, and the car will also
receive an upgrade to the lower chassis to
improve its capabilities even further».