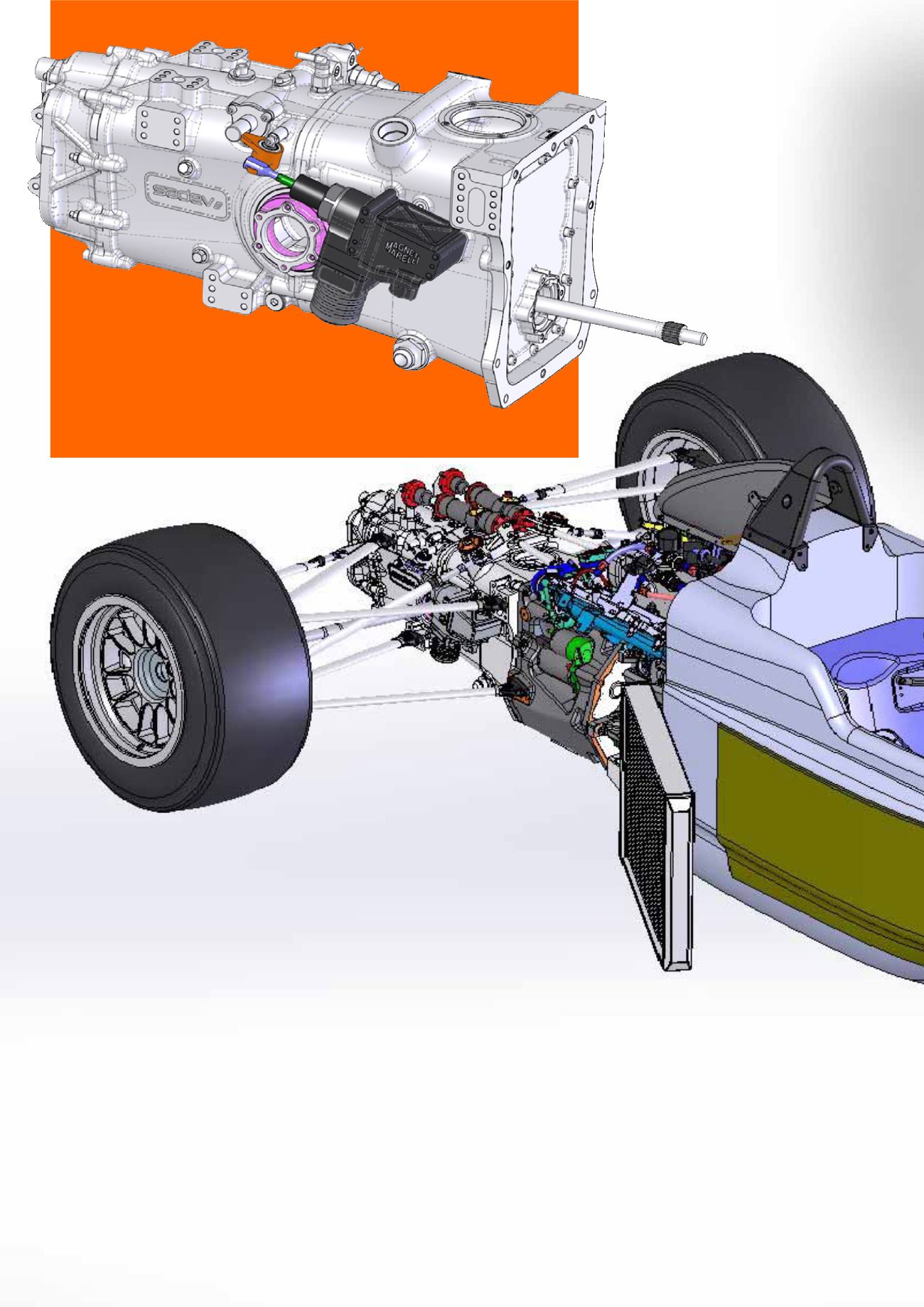 6
A SMART
GEARBOX
The EGA is an electric push/pull actuator to be coupled
with a ratchet of a sequential gearbox in order to replace
the normal input lever. It includes an elastic element which protects the
actuator while storing energy which is released during gearshift. Under the
control of the GCC-110 electronic unit, the EGA achieves rapid up-shift and
down-shift and can also make a "half-shift" to find neutral position if required
What are the main partner in this new
venture?
«Choosing the right partners is a key
component for the success new project, and
we relied on some excellent Italian companies.
That includes the choice made by the
Federation to add Pirelli to the group as a tire
manufacturer. After the F.Abarth experience
we welcomed back the FIAT group. They were
really motivated and interested, delivering a
new 1.4 Turbo engine that is a true guarantee
in terms of performance and reliability and
has a very interesting weight to power ratio.
Among the other key partners stands HPC.
They will deliver the tub and the safety
structures following the same path started by
building over 1000 Renault cars. Magneti
Marelli will be the spec supplier for the engine
and gearbox electronic control system. Years
of joint work and development brought to the
debut of a new electro‐actuated
semiautomatic shifting system (EGA). The
collaboration and commitment of all the
partners are vital for such an innovative
How many cars do you expect to produce?
What about the delivery times?
«We plan to produce from 22 to 24 cars before
the start of the Italian Championship.
Deliveries will start from mid April so the
teams will be ready to go on‐track for the first
collective test, scheduled for May 2nd at
Vallelunga. Of course, we know where we'll be
spending our weekends in the next few
Is there a testing schedule?
«The first test are scheduled for the month of
March. The engine, gearbox and electronics
are currently being validated with dynos and