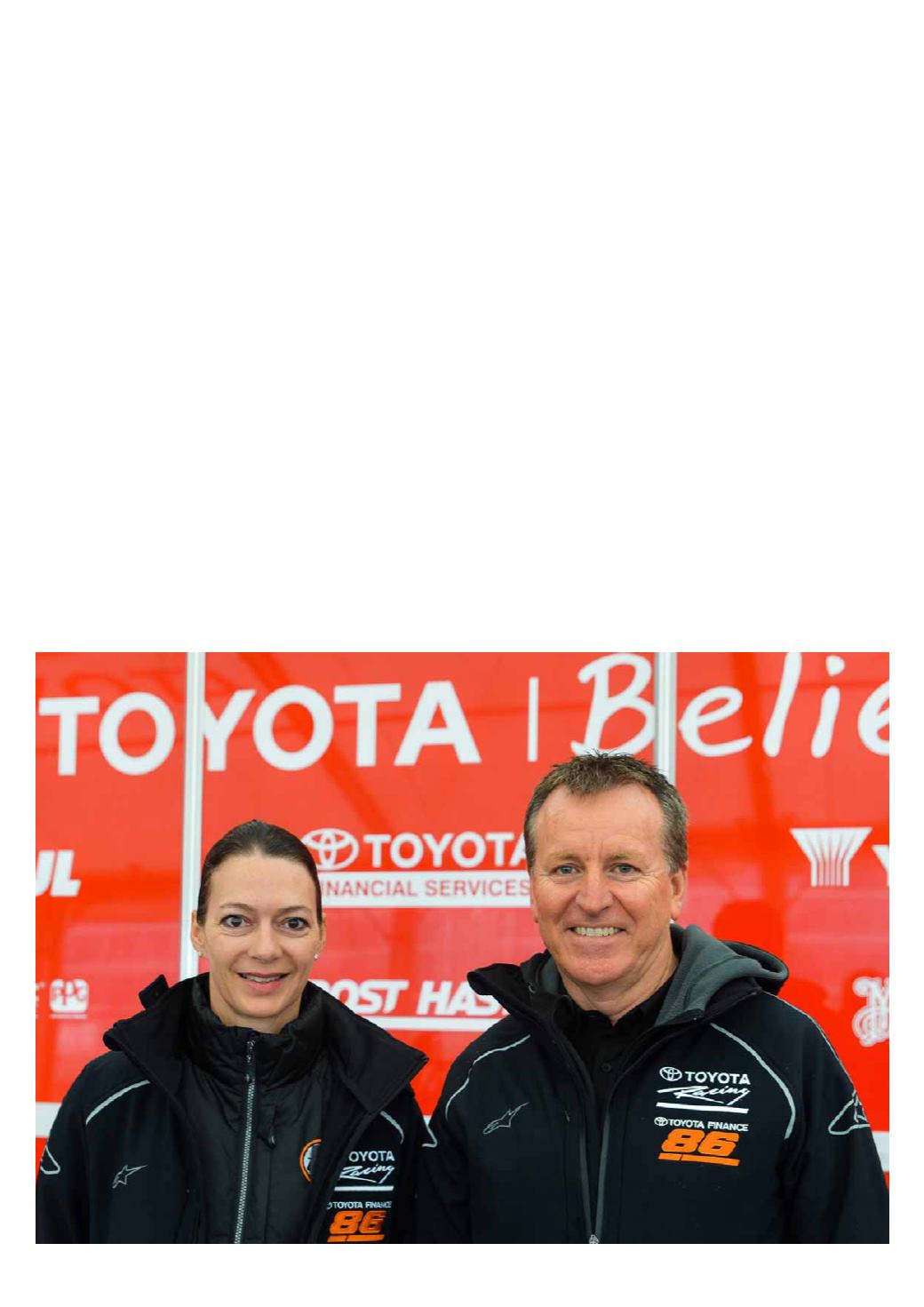 14
Barrie Thomlinson and his wife Louise
Barrie Thomlinson and his wife Louise are
in charge of Toyota Racing Management.
The company that promotes the Toyota
Racing Series, the New Zealand
developmental category that featured
several new and talented drivers
throughout the last decade, all aboard
Tatuus racecars, and also enabled them to
discover a truly fascinating country. In
2015, the series will welcome a new
racecar developed by the Concorezzo‐
based factory in order to keep up with the
times. As Thomlinson himself told us, this
is the next step in a positive relationship
also from an human perspective
Mister Thomlinson, ci può spiegare
come è nata la Toyota Racing
Management e qual è il suo obiettivo?
«We started this company when we began
planning for the Toyota Series back in 2004.
We only had six months available to
produce the cars and engines, in addition to
the overall structure, before the opening
race. It's been a massive effort from our side
but also from Toyota New Zealand, Tatuus
and all the other suppliers. And in the end,
we made it! My wife Louise and I are the
owners and directors of the company.
Louise overviews the administrative side
while I manage most of the other aspects.
Our company cooperates with Toyota New
Zealand for the series' management and we
work closely with Steve Boyce and John
Fowke, who control the interests and
investments in the series of Toyota NZ».
How does your operating structure looks
like?
«In addition to me and Louise, our staff
includes five full‐time members. Jasmine
works on management, logistics and
hospitality; David Gouk is in charge of the
engines while Andi Thomlisnon is the Chief
Mechanic of TRS. Budi Walker is the
composites technicians and Ian Nabb serves
as a technical director for the 86 Series and
also assists us for the TRS».
You only operate in New Zealand?
«Yes, we operate exclusively in New