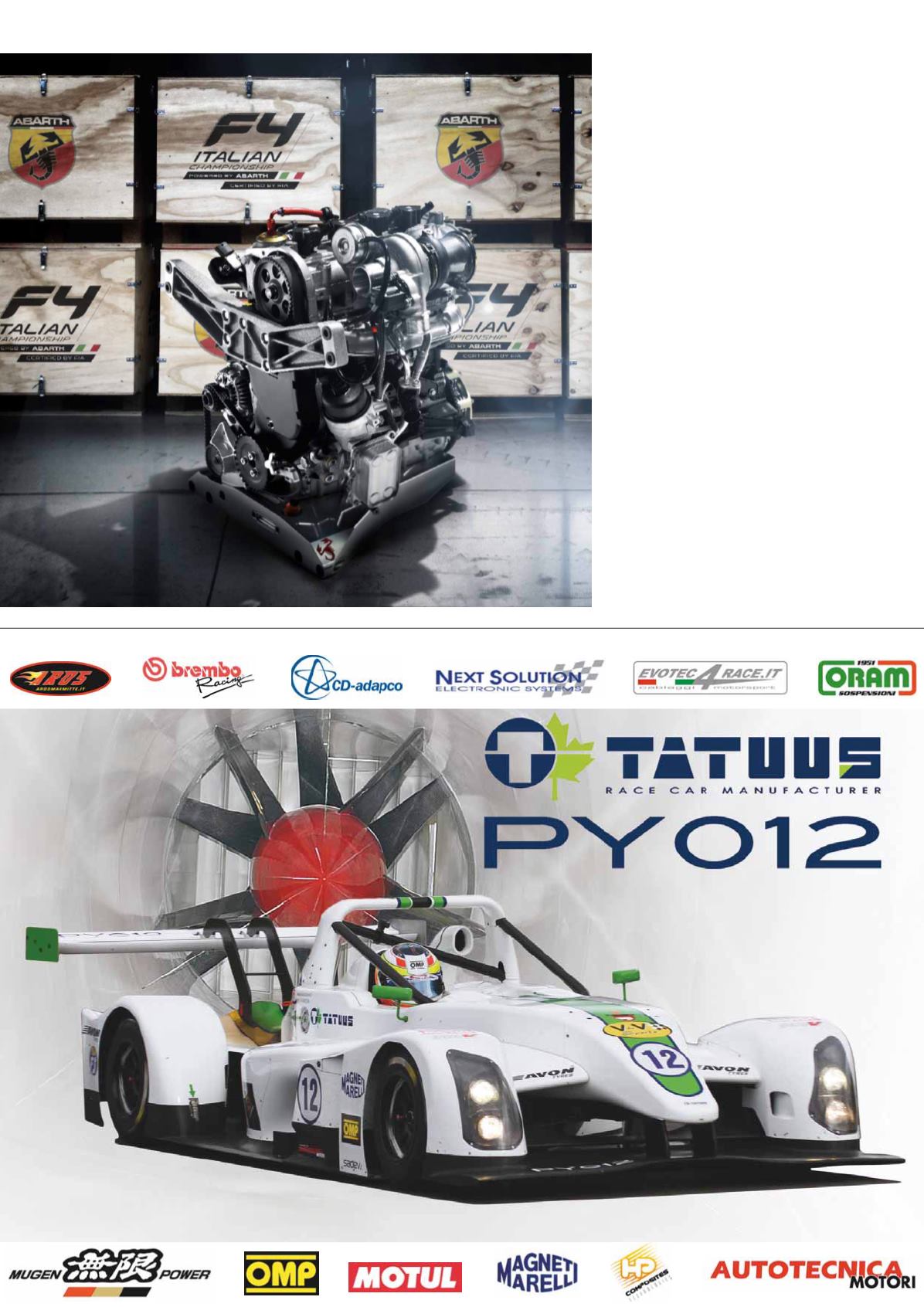 8
VIA VERGA 12 - 20863 CONCOREZZO (MB) - ITALY
COMPUTATIONAL FLUID DYNAMIC
MACHINING & MANUFACTURING
Abarth engine
How important is the F4 project for Tatuus?
«The F4 project is key for Tatuus, we've been
selected by the FIA as manufacturers and then
chosen by the Italian Federation to develop the
world's first series that will make use of this
platform. Of course, there are lots of attention
on the start of this program so we are doing the
best we can to line‐up in the best possible shape.
In order to meet the deadlines and the quality
level, Tatuus reinforced their technical
department and added some staff to the group
that have been designing and producing the
So far the F4 is limited to Italy but we know
that the FIA is aiming to create some new
national championships around Europe.
Will Tatuus bid for the other championships
too?
«As decided by the FIA, F4 is an international
reality. The Italian Federation needs some credit
for having been the first one to finalize this
project. We're looking forward to an expansion
of this formula and we know from Gianfranco
De Bellis that there's lots of interest coming
from federations and promoters around the
world. We hope to capitalize from this early
debut compared to the other manufacturers to
offer a technically consolidated product».