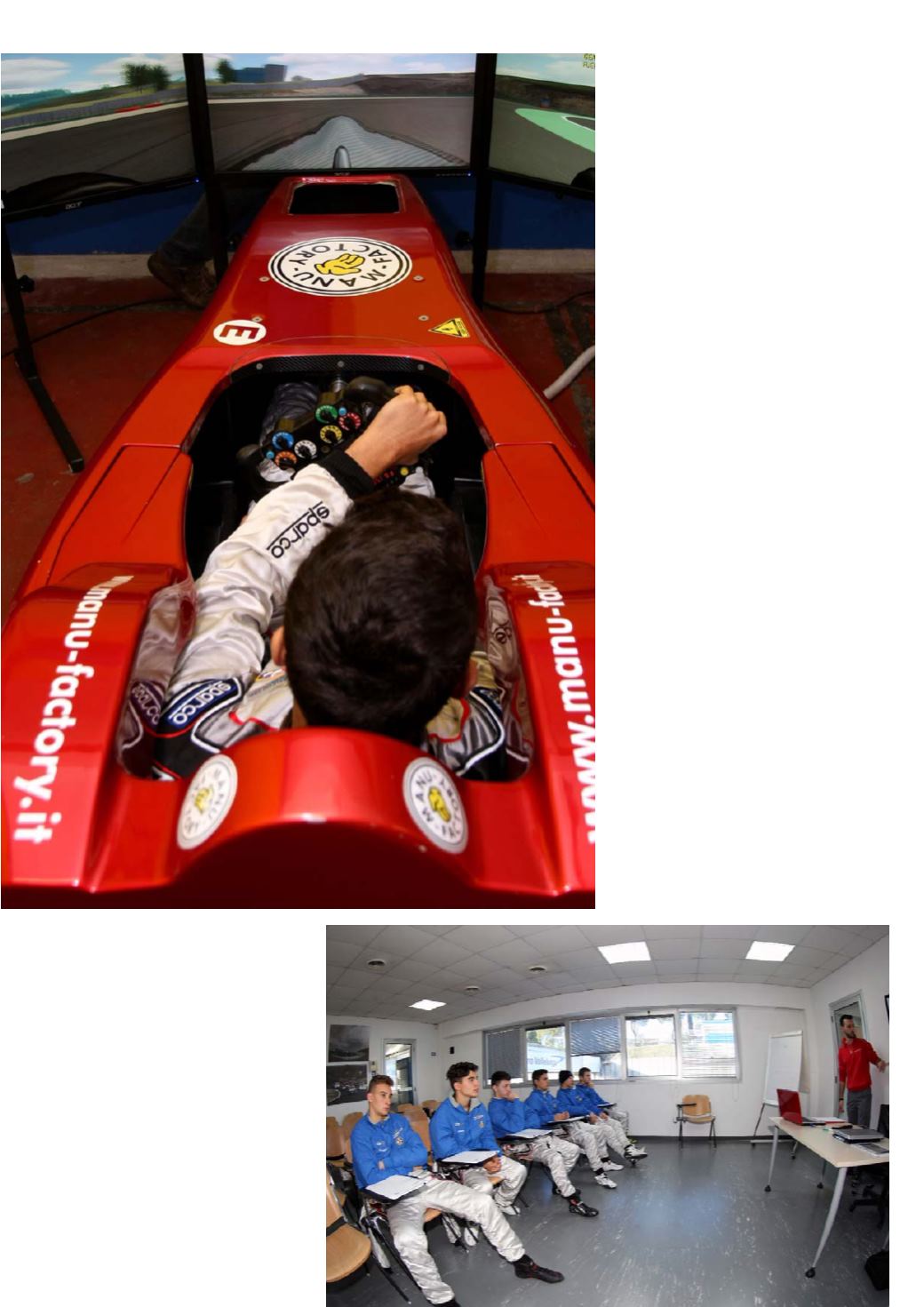 20
drivers classified in Formula 4, then 4 kart
drivers that are evaluated by us. Among the
activities of the federal school, we use to
evaluate go kart drivers. We have scouts that
go on‐track during the kart events, all the
WSK races and the Italian Championship
ones. It's a program dedicated to the Italian
drivers. We select the best four between the
ages of 15 and 17 and we put them behind the
wheel of a Formula 3. The four kart drivers,
together with the two from single seaters
and six rally drivers, will shape up the pack
that enter the federal super course in
Vallelunga. The program features one day at
the simulator, while in the second one they
drive the Tatuus prototype. In Day 3 and 4
the kart racers drive the Formula 4 cars
while the two coming from Formula 4 use the
Formula 3».
What are the reasons behind the
introduction of the prototype?
«Prototype racing is getting younger and
younger, even though there aren't a lot of
participants in Italy. For the many young
drivers without a budget, it represent a good
alternative. With the development of new
categories, like for example LMP3, many
people can see a possibility in the World
Endurance Championship, where there is a
lot of interest for LMP1 and LMP2. Nowadays,
I see prototypes as something dedicated to
youngsters. In addition to that, it's a
tradition for us to enable drivers to drive
many different types of cars. So it can award
both the quickest and the most complete of
them with single seaters, touring cars and
prototypes. In terms of experience, we offer
them a wider spectrum of experiences
compared to a surely exciting but reductive
Formula 1 ride. There are about 20 cars there,
but many of the most famous drivers are
there because they bring a budget and the
true professionals are less then a half. If a
driver wants to be a professional, the future
is not only with single seaters, but also with
tin tops and prototypes. Porsche is giving a
chance to young drivers, in their single‐make
series there are 18‐year‐old racers and even in
prototypes the drivers are younger each year.
Everybody is understanding that, and many
now consider it as a good choice».
Let's talk from your point of view.
Everybody talks about a crisis for the
Italian drivers. We've been out of
Formula 1 for some years, but is it as it
seems?
«There aren't many promising drivers.
Honestly, in the last couple of years we had
more and more trouble in inviting young
