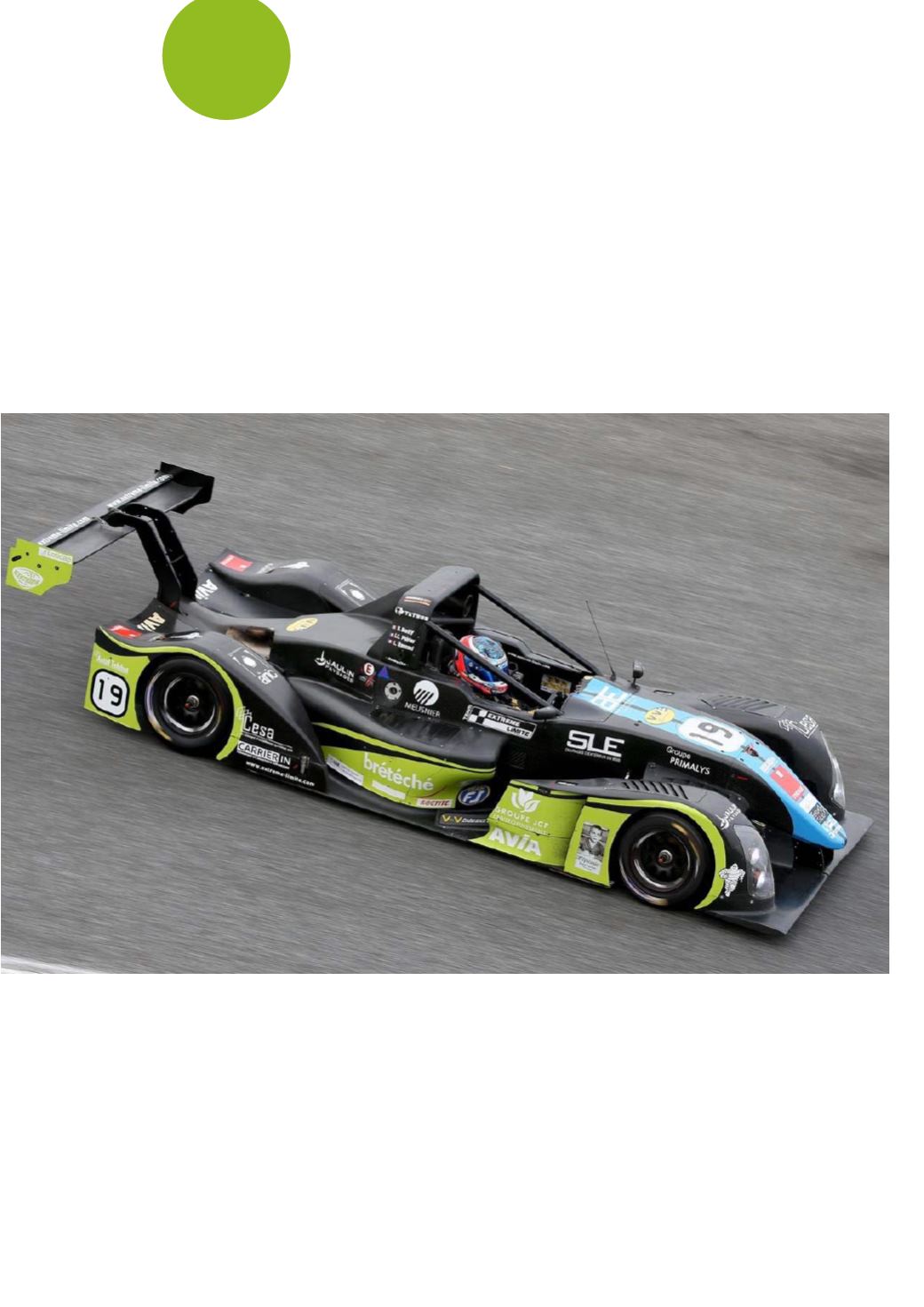 24
PY012, more innovation
more performance
THE
TECHNIQUE
The success gathered by PY012, the Tatuus
prototype launched in 2012, didn't interrupt
its development. In order to continue
establishing benchmarks in terms of speed,
costs and reliability, the PY012 prototype has
been improved under many aspects,
highlighting the company's trademark
attention to detail.
For example, regarding the aero, the front
and rear wheel arches have been improved.
With the goal was to reduce drag and
improve the overall aero performance, the
center diagonal element of the roll‐bar was
streamlined, improving the aero flow to the
rear wing. More downforce was added to the
front by improving the car's bottom using
Vortex Generators (VGs). From the
mechanical standpoint, a new package was
approved and the engine power supply was
improved thanks to a new exhaust system
and to three different ECU mappings. The oil
radiators' efficiency was optimized, and the
results became really evident in a specific
test session held at the French Le Castellet
venue.
The PY012 is even more nimble and safer
while going into the corner and in mid‐
corner situations. The driver has more
confidence while the performance increased
significantly. The top speed on the straights
went up 6‐7 kilometers per hour. Once again,
the Tatuus projects are constantly‐evolving
innovation.
The Tatuus‐built prototype underwent some interesting and detailed aero,
mechanical and engine upgrades.