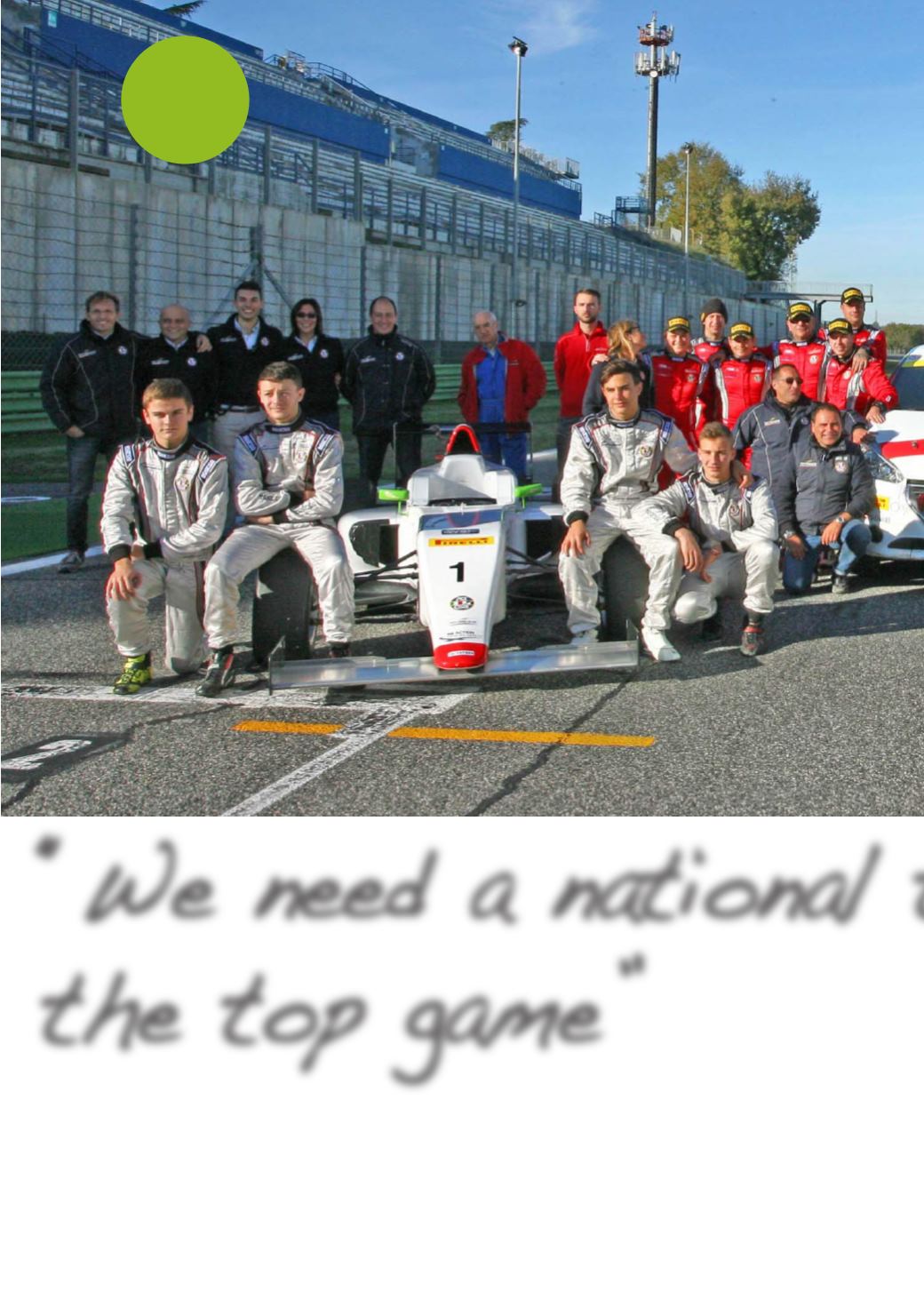 16
"We need a national
the top game"
DRIVING
SCHOOL
Italian Federal Racing School Director
Raffaele Giammari
a explains us the latest news
regarding the courses scheduled at Vallelunga which now include a Tatuus‐built prototype.
In a tough economic moment, talent struggles to emerge and offering drivers aiming at
professionalism a chance to widen their horizons is key. For Giammaria, the route to success
includes the creation of a team including young and promising racers.