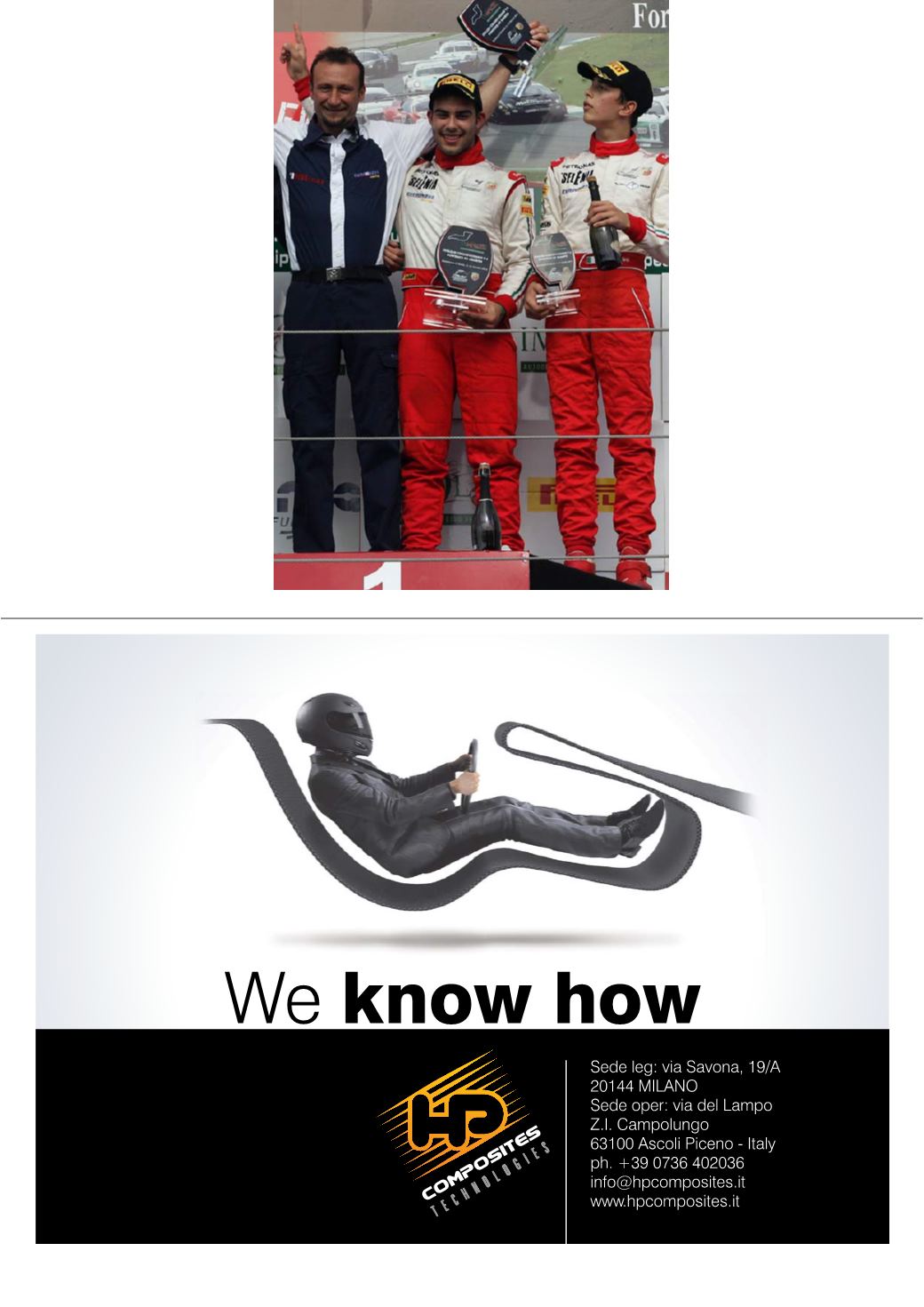 You upgraded your headquarters in
Forlì recently, and now they are
much larger and divided in three?
With one area for each series, has it
been a good choice?
«The improvement had already been
decided in 2007, when we bought the
place. It's something we had to do. The
point was, staying where we were to
survive or invest, pour some resources
in and grow up. Now it's working. They
say, you grow up or you shut down».
After having raced in the ALPS
series, this season you chose the
NEC championship. What are the
main differences? Will you be back
in ALPS?
«We haven't found many differences.
The choice to join the NEC was due to
our sponsors and drivers. Even though
we didn't like some aspect, would have
also liked to stay in ALPS. On the other
hand, the NEC scheduled included five
F.1 track which was a great element».
What are your plans for 2015?
«We are still talking with our investors,
drivers and sponsors. I think that by
the middle of December we will
know which path to take for the next
three years, whether it will be
continuing in categories where we
already are, or start new endeavours.
For example, we are talking with
some car manufacturers for projects
regarding tin top racing and we are
currently dealing with them».
You talked about tin tops, would
you suggest prototypes and
endurance races to a youngster
aiming to become a professional
driver?
«Endurance racing definitely
provides good opportunities for a
career, because it has much lower
budgets compared to Formula 1 and
there are many manufacturers
involved. If a young driver can count
on a sponsor supporting him for a
couple of years and show what he or
she can do, there is a chance to
become a factory driver and
continue as a paid racer for many
years».
Sospiri (left)
and Fontana