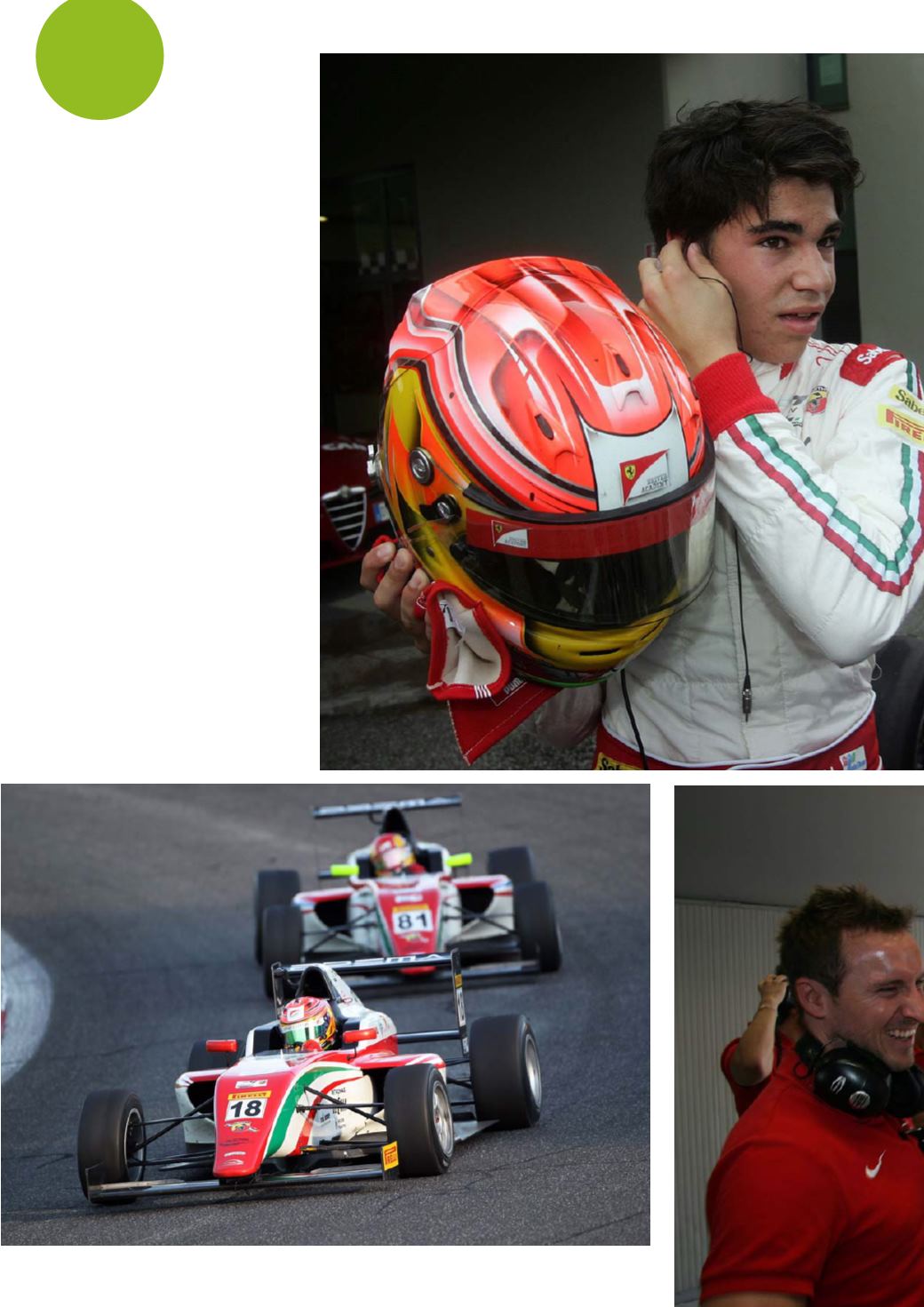 4
Thanks to 16 points finishes over 18 races,
seven wins and five second places, Canadian
Ferrari Driving Academy youngster Lance
Stroll put together an impressive season,
cruising to an early title in the first‐ever
Italian F.4 championship on his Prema‐
prepared Tatuus car. It's been a crushing
victory for the 15‐year‐old, who was making
his first steps in open‐wheel racing. During
the tough 2014 season, many Italian rivals
tried to beat him but Stroll eventually
proved unstoppable. Coming from an
international‐level karting career spent in
several high‐level international
championship, he fit in immediately and
found himself well‐suited by his car. After
winter testing, he opened the year with a
win at Adria, in round 1 of 2014. From that
point on, his run was almost faultless with
more wins, podiums and points finishes.
Stroll was unable to secure wins in only one
round, at Monza, but accomplished the
feature at Imola (two wins), Mugello (one
win), Magione (one win) and Vallelunga
(two wins). He also started from the pole
five times. Despite missing the grand finale
of Imola, as he had already been crowned
Champion, Stroll totaled 331 points, almost
100 more than runner‐up Mattia Drudi (237).
In 2015, Stroll will stay with Prema and FDA,
moving to the demanding FIA F.3 European
Championship.
F.4
SPOTLIGHT
Lance Stroll