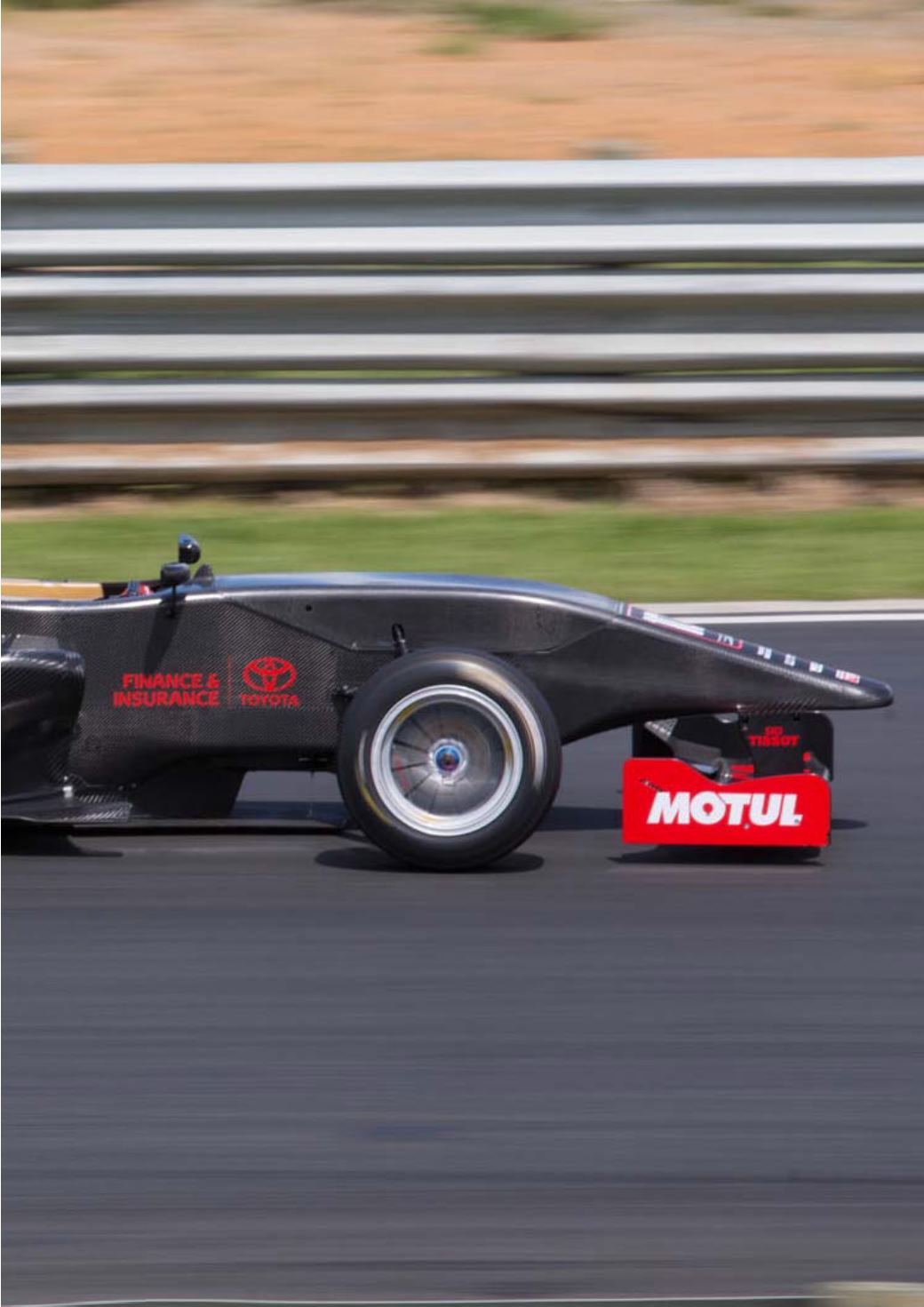 11
The FT50 is the new Tatuus car designed for the upcoming edition
of the Toyota Racing Series. A championship running... at the other
side of the world and experiencing a successful run in New
Zealand. The FT50 represents an additional step forward compared
to the already good FT40 and Nick Cassidy, one of the test‐drivers
selected by the Kiwi promoter, agreed to that after testing it on‐
track at Adria. «Exiting from the pits and complete a full day of
testing without the slightest issue was impressive already, it's
something that doesn't happen often. I was also positively
impressed by the handling». The FT50 is fitted with a ZZ‐GE 1.8‐
litre Toyota engine and, as explained by chief engineer Corrado
Casiraghi, features many new innovations starting from a new
electro‐actuated gearbox to an improved aero compartment
designed from a blank sheet of paper, and complies with the latest
safety standards.
Two‐time TRS champion Daniel Gaunt also tested the car in New
Zealand and was pretty excited: «I have great memories of the
FT40 but now I'm convinced that I'm 10 years too old! The FT50 is
much more aero‐efficient, the brakes are phenomenal and it has
superb handling. In addition to that, the Italian designers are very
committed to their job and everything in this car, the wings, the
body, the bottom, has an Italian look». A welcomed compliment
and that aims at familiarizing the "down under" drivers with what
they will drive in the rest of their careers. But not only them are
targeted. «This car is much more representative to what the drivers
New Zealand will drive in Europe, the 2015 TRS will be very useful
under this aspect. And being able to drive it also represent an
advantage also for the drivers that will go back and forth between
the two hemispheres during the winter». In other words, the FT50
is already the queen of two worlds.