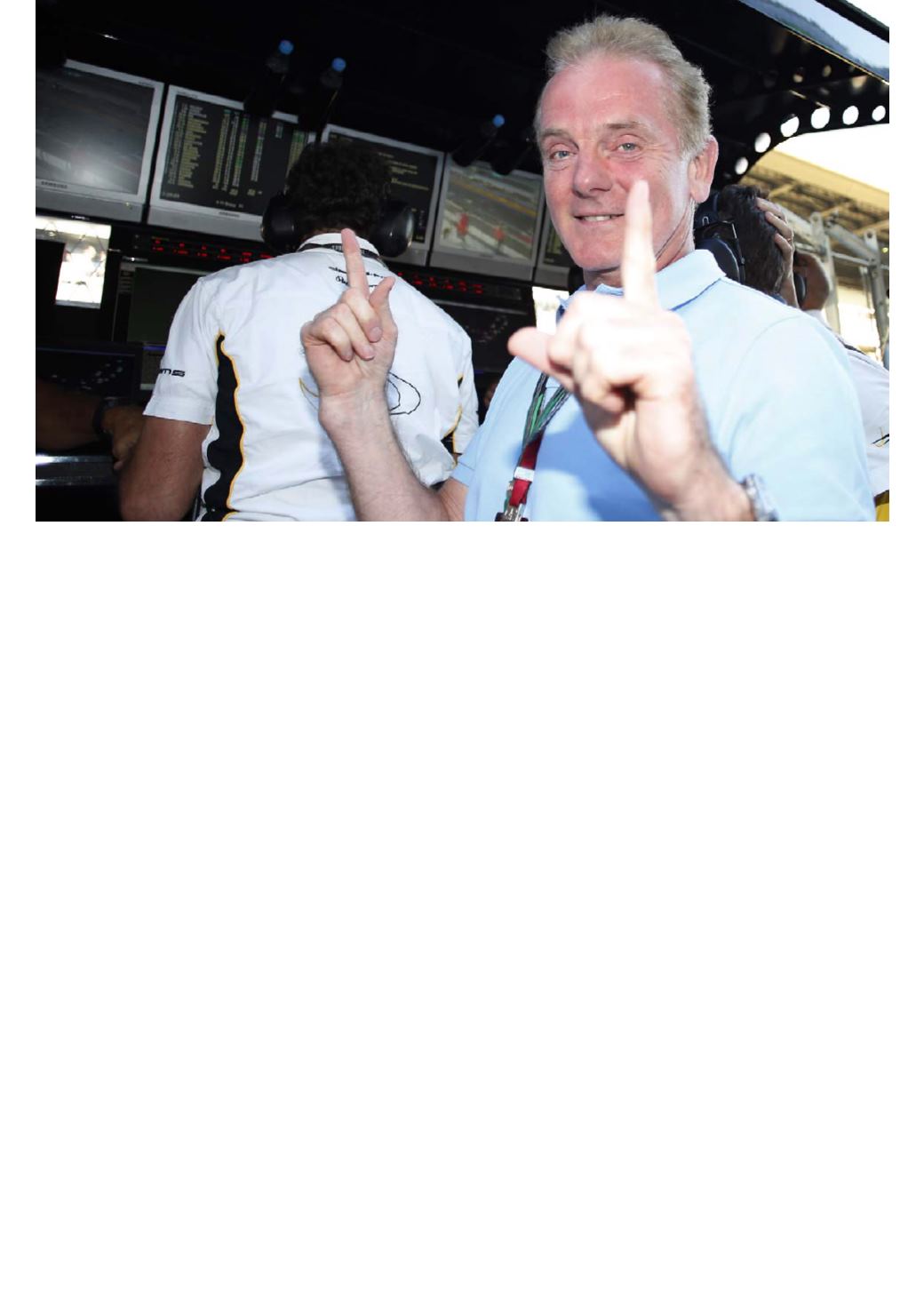 7
Palmer:
"With Tatuus
for a bright future in UK"
How did you choose to manage
Formula 4 in Great Britain?
«We launched F4 in Britain in September
2012 with our BRDC F4 championship.
There was a big gap in the UK market for
an affordable junior single seater
championship, so we filled it, using a new
car built by Ralph Firman's RFR company.
Now we are upgrading from our current
spaceframe car to a carbon fibre car
complying with the FIA F4 safety criteria
for our 2015 Winter Series and 2016 main
championship».
Do you really think the new series
together with this new car can
contribute to wipe out the category
confusion now reigning over
motorsport?
«Partly! In the UK it is interesting
because in 2015 we will have two
championships at a similar level – our
BRDC F4 championship and the new MSA
Formula championship, using the Mygale
F4 car. I believe our MSV championship,
with the Tatuus chassis, will be more
successful in 2016».
Don't you think engines now
equipping the car could have been
more in number to better test young
drivers?
«I do think that 160 bhp is not really
enough for most young racing drivers,
though I also think 15 year olds should not
be racing single seaters. There is no need
to encourage drivers so young to move to
single seaters at 15. The previous
minimum age of 16 was much better».
What will be the impression of British
race world about F.4?
«Our BRDC F4 championship in the UK
has been extremely successful and we
intend for this to continue when we
introduce the new Tatuus car».
Could you follow Italian Formula 4
Championship? What do you think
about?
«Italian F4 has clearly been very
successful in its first year, and
compliments to Tatuus and Abarth and
the promoter. It might be a little harder
as other European F4 championships
launch in 2016».
How did the relationship with
Tatuus begin? Why did you choose the
Italian chassis?
«We came to see the Tatuus factory
and had a meeting with Gianfranco
De Bellis. We thought the F4 car was very
nice and had complete confidence in
Gianfranco and his team. Tatuus have a
fantastic history and reputation,
particularly with the F Renault cars, and
we look forward to a long and successful
relationship».
Which drivers have signed with you?
How many cars have you ordered?
«We have got 23 contracted orders for
cars now and have ordered 26 cars, with
an option for 4 more».
An interview with Jonathan Palmer, promoter of the renewed british F.4 series
that starting from 2016 will use italian chassis
Jonathan Palmer