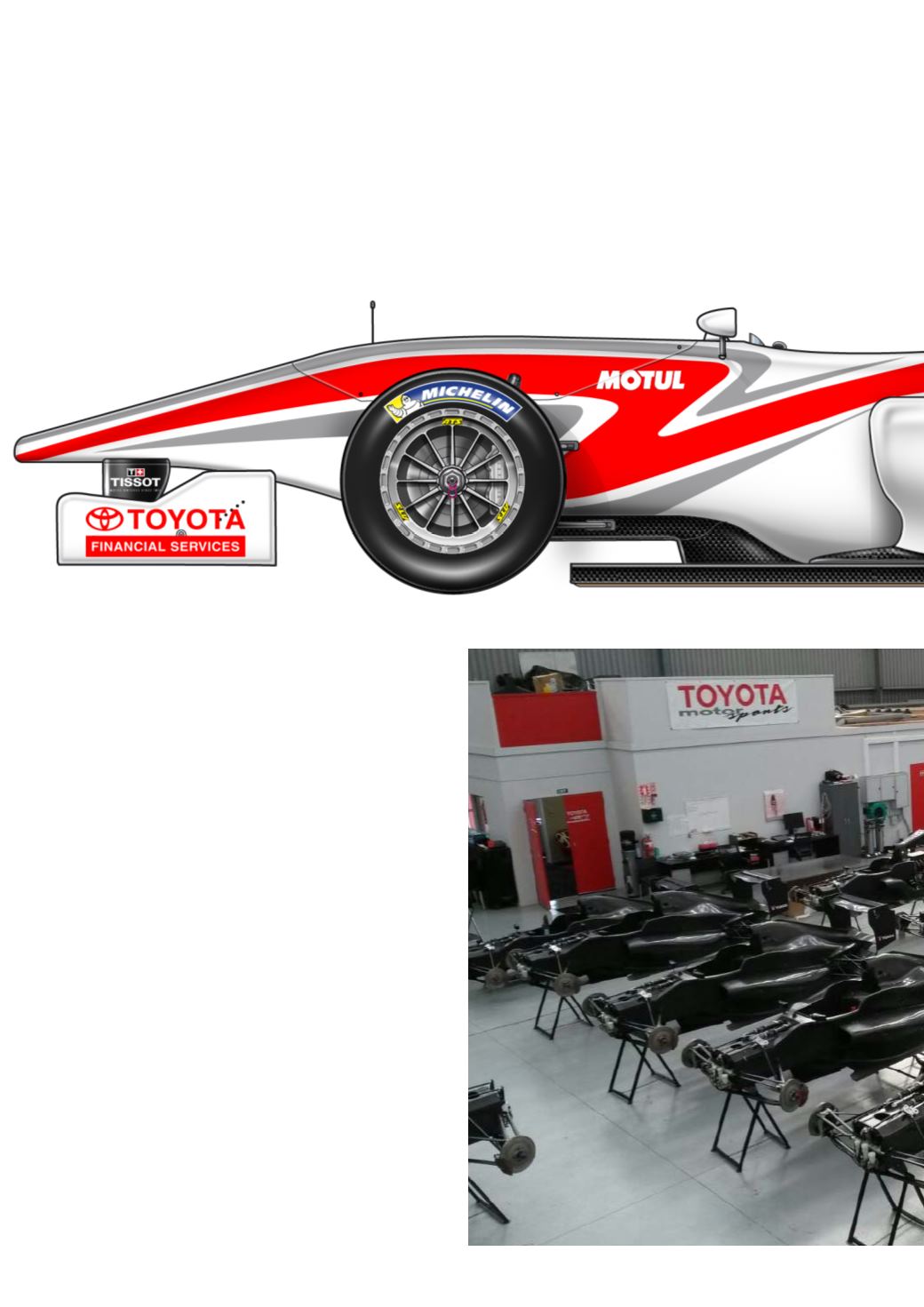 12
What's your opinion about the new Tatuus FT50?
«We are really impressed with the finished product: the new car is
everything we hoped for in terms of the design and features».
Did you ask Tatuus for something in particular about the design
of the car?
«Yes firstly and importantly we wanted a design that featured the latest
in terms of driver safety. We also asked specifically for the new Sadev
gearbox with paddle shift control, we wanted a lightweight but robust
car like the previous model. We also wanted the physical dimensions to
be the same or similar to F3 specifications, and also to be a step up
from our current car technically, with dual shock front suspension too».
Which feedback you've got from the driver? And from Toyota's
engineers?
«The test drivers we have used, Daniel Gaunt and Nick Cassidy are both
double TRS champions, with a lot of formula car experience. They have
been impressed by the reliability and the feel they get from the new car.
The car also has more downforce than the previous car and a more
powerful F3 style Brembo brake package».
Can you tell us something more about the new steps and the
schedule of tests?
«We tested for 2 days initially in Italy to ensure all the systems were
reliable and operating correctly. We then shipped the test car to NZ
and have since completed 5 days of testing at 2 of the circuits we will
use in the TRS series. The testing here has gone very well, whilst we
haven't been focused on achieving lap times these have shown that the
increased performance of the car will definitely lower lap times at all
circuits. We will leave our teams and their drivers to set the new TRS
lap records though».
Barrie Thomlinson:
"Safety, brake
the news car is a step ahead"