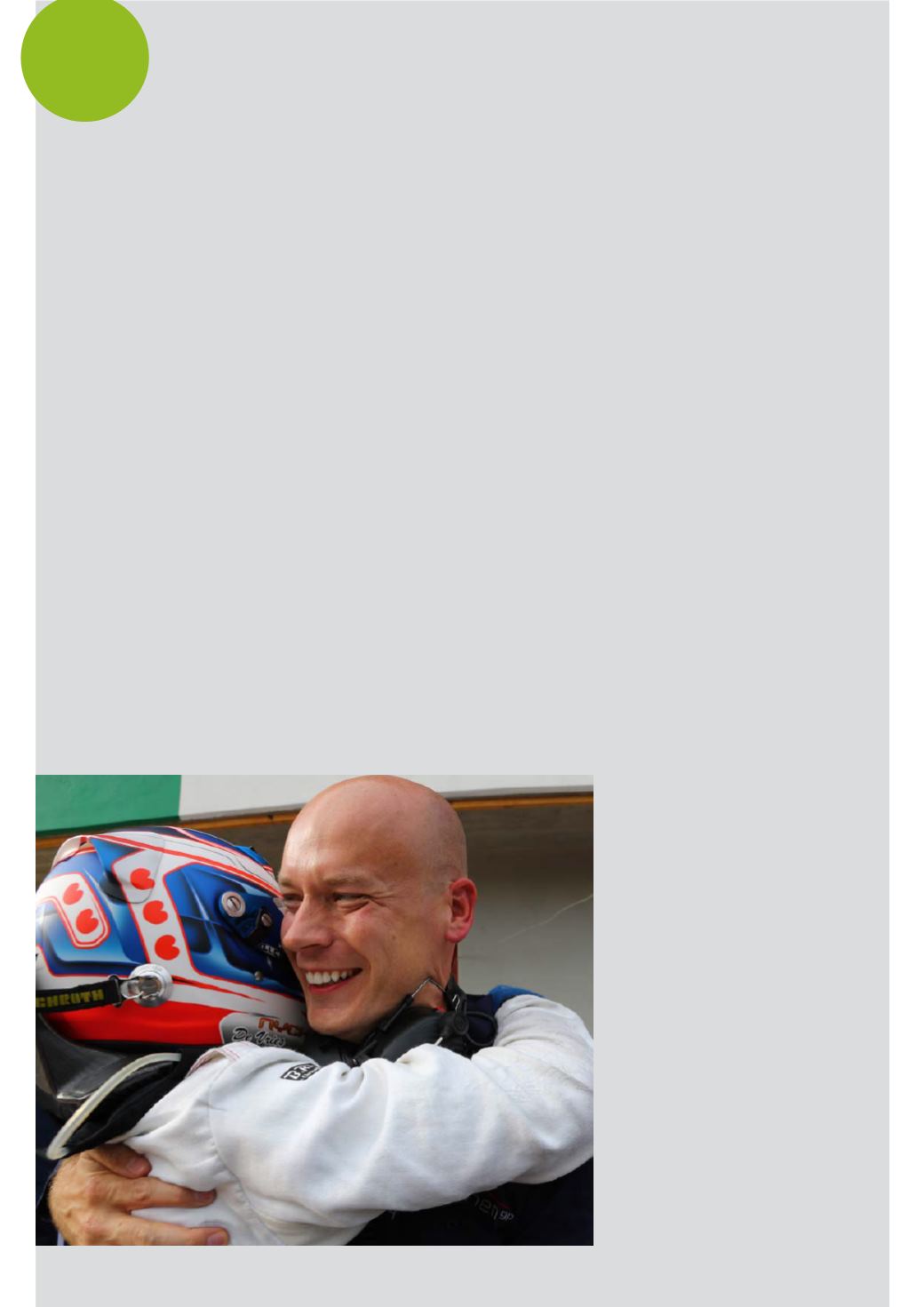 6
Northern Star
Afa Heikkinen is a key presence among the
paddocks of all Europe. The Finn is the
Team Manager of Koiranen GP which
he co‐founded together with Marko and
Hari Koiranen. Also, he's looking forward to
an huge new challenge. Northern European
F.4 series, promoted in a partnership
between Koiranen and SMP, will run next
year between Finland and Russia.
A top new addition to the European
panorama...
How the idea of this new northern
Formula 4 series started?
«We were working on a different project
with our Russian partners two years ago.
Later, the FIA got informed about this
project and asked to visit them in Geneve.
They gave us all the information about F4
and that was the starting point for it».
Do you think this new series and car can
become a benchmark for the northern
area?
«That's definitely the target we are aiming
for but of course that requires a lot
of work. Eventually, we believe that it
will be the case. We'll have to get used
to it and learn but at the same time we
know Tatuus and they are reliable.
The car has been running for one season
in Italy and it was very successful.
I saw it and I think it's really good, ideal
for people coming out of karting».
Have you been able to watch some races
of the Italian F.4 Championship?
What do you think about it?
«I think it's been a great first year
for Formula 4. The Italian one is the
first championship that have been r
unning and I think it's quite
impressive how they managed to turn it in
such a success».
How is your relationship with Tatuus?
«We have a very good relationship. We've been
running with Tatuus in Formula Renault since
2002 so we've been knowing them for more
than 10 years. They are great partners and
produce some very reliable products. In
addition to that, there's nice people in the
company so we hope to keep on with the job».
It's been a very successful year, can you
make a point out of it?
«It's not been a bad year for sure, but it has
also been demanding. Of course, that is what
we expected when we built this championship
project. It has taken a lot of effort from the
team but I'm quite satisfied with how the
things went so far».
Will the new championship have an impact
on how the Koiranen team is organized?
«There will be all new people.
Our racing teams will stay as they are, and the
new project will be organized in a completely
different way. The series will also be based in
Estonia, a little far away from the Koiranen
headquarters in Barcelona and we'll always stay
like this».
Can you already identify some of the best
talents from the north?
«It's very difficult to see that. To judge, we'll be
using the new platform we are setting up and
we hope to find plenty of new talents from
there. Usually they don't have so much
motorsports culture and heritage in Russia like
in Italy or south Europe. So they don't get the
same chances. We have to create the culture
there and more talents will emerge».
Do you currently have any driver signed?
Did you already order the cars?
«We already signed quite many drivers. We
have more than 10 drivers that will be coming
to the championship already although we will
announce the names later. We are confident
we will have more than 20 cars and we already
ordered 26 of them...».
F.4
NEW CHA
MPIONSHIPS
The Northern European F.4 series will be an interesting new addition
to Europe's open‐wheel racing offer, organized by Koiranen GP.
Team Manager Afa Heikkinen tells us more about it
Afa Heikkinen