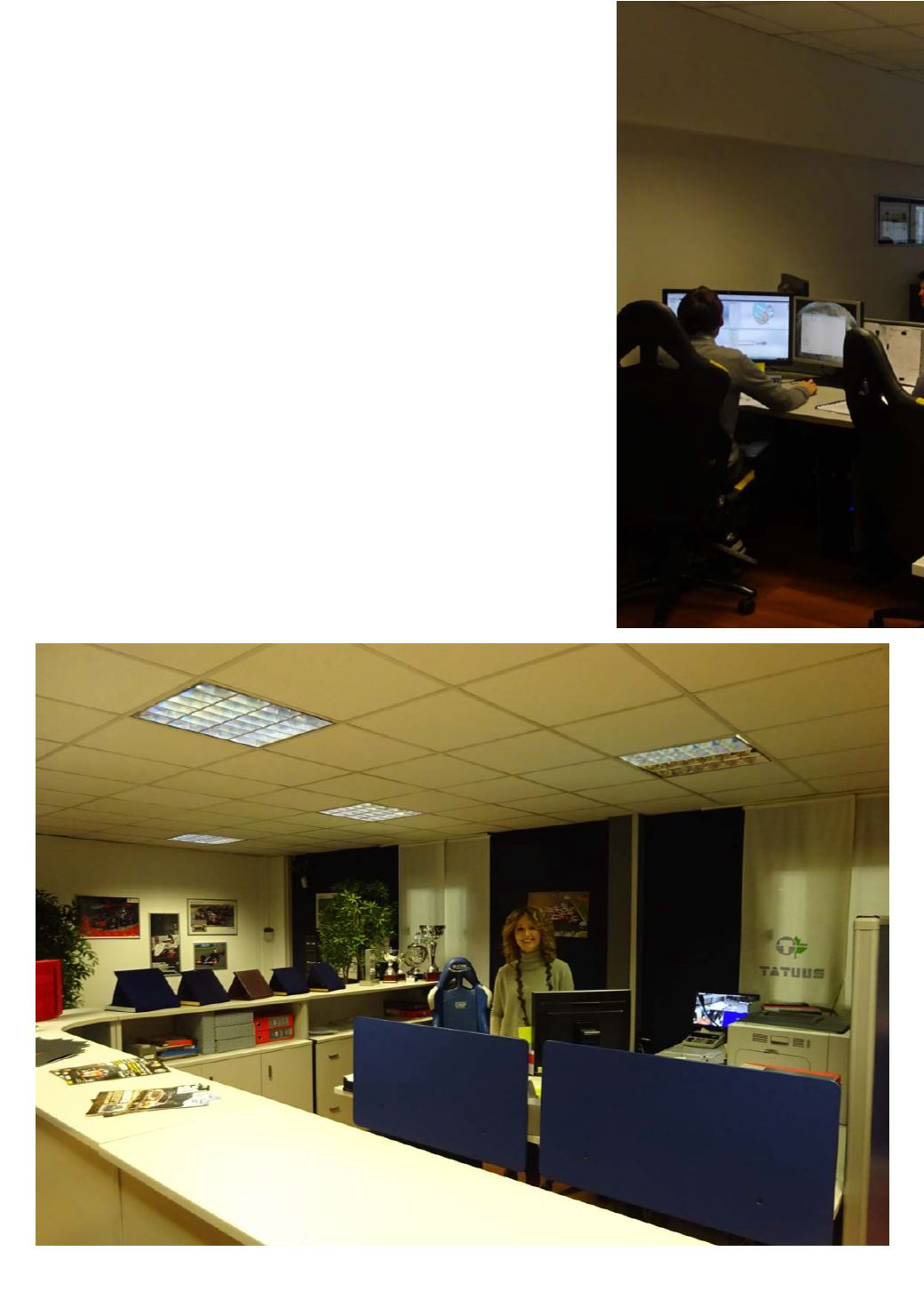 16
As a start, let's imagine having two years…
«Having two years to complete a project
would almost be a dream come true», explains
Casiraghi. «Of course, it depends on the car
and its category, but recently we are trying to
do it within six months. Tshe more time is
available, the more are the studies that you
can carry on. The starting point also depends
on the customer. What is the budget? What is
the performance ‐ it always goes quite along
with the budget ‐ that the car must reach? We
have to understand what type of car is
needed. Starting from the performance, we
decide what set of rules to follow and if we
will follow them entirely. Once we set this
parameters, we can decide to retain some of
the components from similar projects: for
example, the Formula Toyota car, that races in
New Zealand, has the same carbon tub of a
Formula Abarth. By doing things this way,
there might be more money to invest on
aerodynamics, on the car systems and
electronics. There are also customers that
have a clear idea of what to expect technically,
like Toyota, and Jonathan Palmer for the
British F.4. They just tell us the expected
performance and say: 'do what you have
to'…».
What is your favourite solution?
«From our point of view, the 'Do what you
have to' approach is more simple. We know
what we have and what we can get from it. If
at the end though, it turns out it is not what
the customer expected, negotiations might
start. I have to say that we never had to face
such serious problems, but in this case the
customer doesn't have any idea of what he
will be presented until it happens. So in the
case of the last two projects developed by
Tatuus, we set some mid‐term deadlines and
meetings so the satisfaction could be
guaranteed».
Ok, so the deal is signed. What now?
Eugenio Bardoscia:
«In order to give the
customer an idea of the car, we start
sketching immediately. At this moment, the
customer can join directly to give suggestions,
also in terms of the styling, to tell us how
aggressive he wants the car lines to be.
Let's put ourselves in the customer's shoes…
he has to sell the product and, of course,
a car that looks closer to the ones used in the
upper categories has more appeal compared
to something more conservative, albeit
equally performing. This stage happens before
the start of the actual design work and it
provides the customer with a clearer idea of
what to expect».
Reception