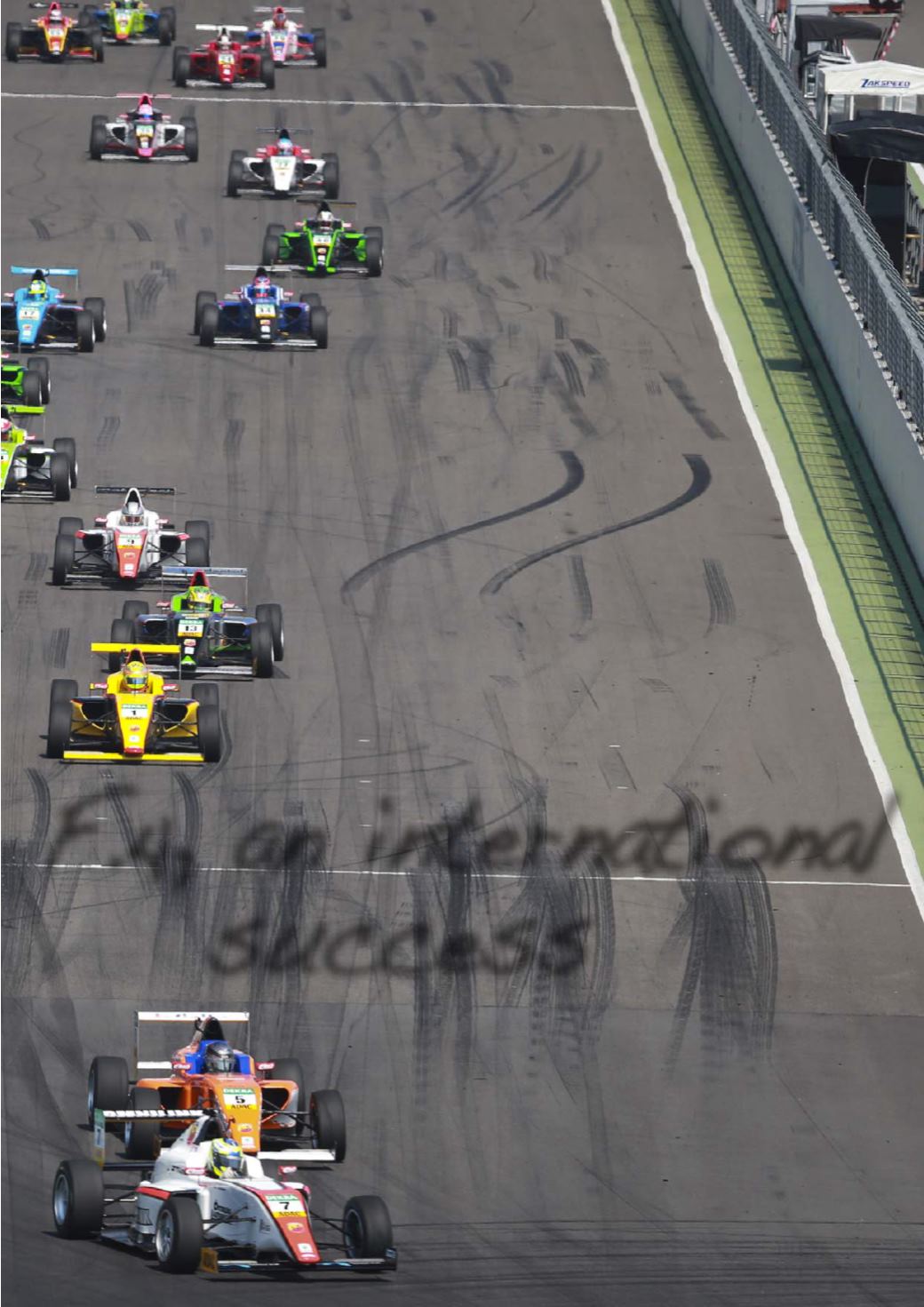 25
F.4, an international
success
After a successful opening season in Italy
last year, the new concept, launched and
promoted by the FIA, spreaded throughout
Europe in 2015. Many of its young stars are
now graduating towards the upper series of
the developmental racing ladder. And most
of the success relies on the Tatuus‐built cars
by Massimo Costa
After a 'test' season in 2014, with only one
FIA‐sanctioned Formula 4 championship
taking place in Italy, 2015 highlighted the
success of the brand‐new F.4 concept.
Last year, it was all about experimenting. But
while only one FIA‐sanctioned Formula 4
championship took place in Italy, for Tatuus,
who provided the cars for this new adventure,
it was an instant success. Almost no
mechanical issues, excellent performance and
lots of attention from the rest of the world.
The test was passed with flying colors.
In 2015, the concept was taken to the next
level. In addition to the Italian series, the
season featured the maiden runs of the
German ADAC Championship and SMP F.4
NEZ, North East Zone. There were an average
of 25 cars on‐track in Italy, 45 in Germany and
14 in the SMP‐operated championship.