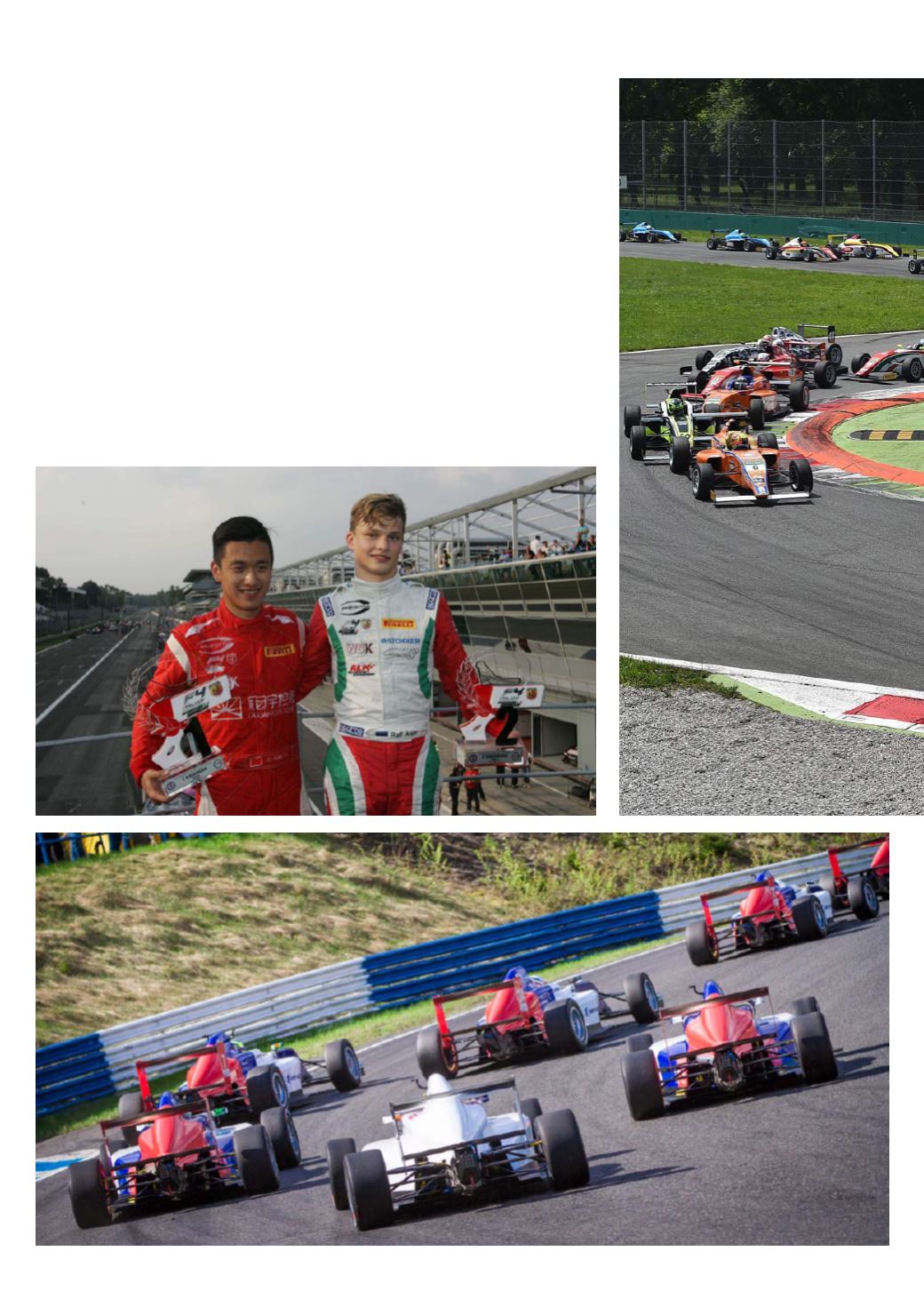 26
Aron and Zhou follow
in Stroll's footsteps
While the quality level of the Tatuus F.4 cars are clear, Lance Stroll gave a further proof
of that this season, after winning the 2014 title. The young Canadian made the jump to the
challenging FIA F.3 European Championship carrying‐on in the FIA‐established path of F.4, F.3,
F.2 and F.1. After the initial learning phase, Stroll started to score consistently,
achieving several podium finishes and capturing his maiden win in the season finale.
He stands as one of the 2016 favourites.
Estonian 17‐year‐old Ralf Aron succeeded him in the Italian F.4 Championship, coming from
one season in the Renault NEC 1.6 Junior. Aron dominated the series with nine wins out of 21
races and countless points finishes. Driving the Prema‐prepared Tatuus, he beat team‐mate and
Ferrari Driver Academy graduate Guan Yu Zhou. Both drivers will keep following in Stroll's
footsteps by moving to the 2016 FIA F.3 European Championship.
Guan Yu Zhou
e Ralf Aron