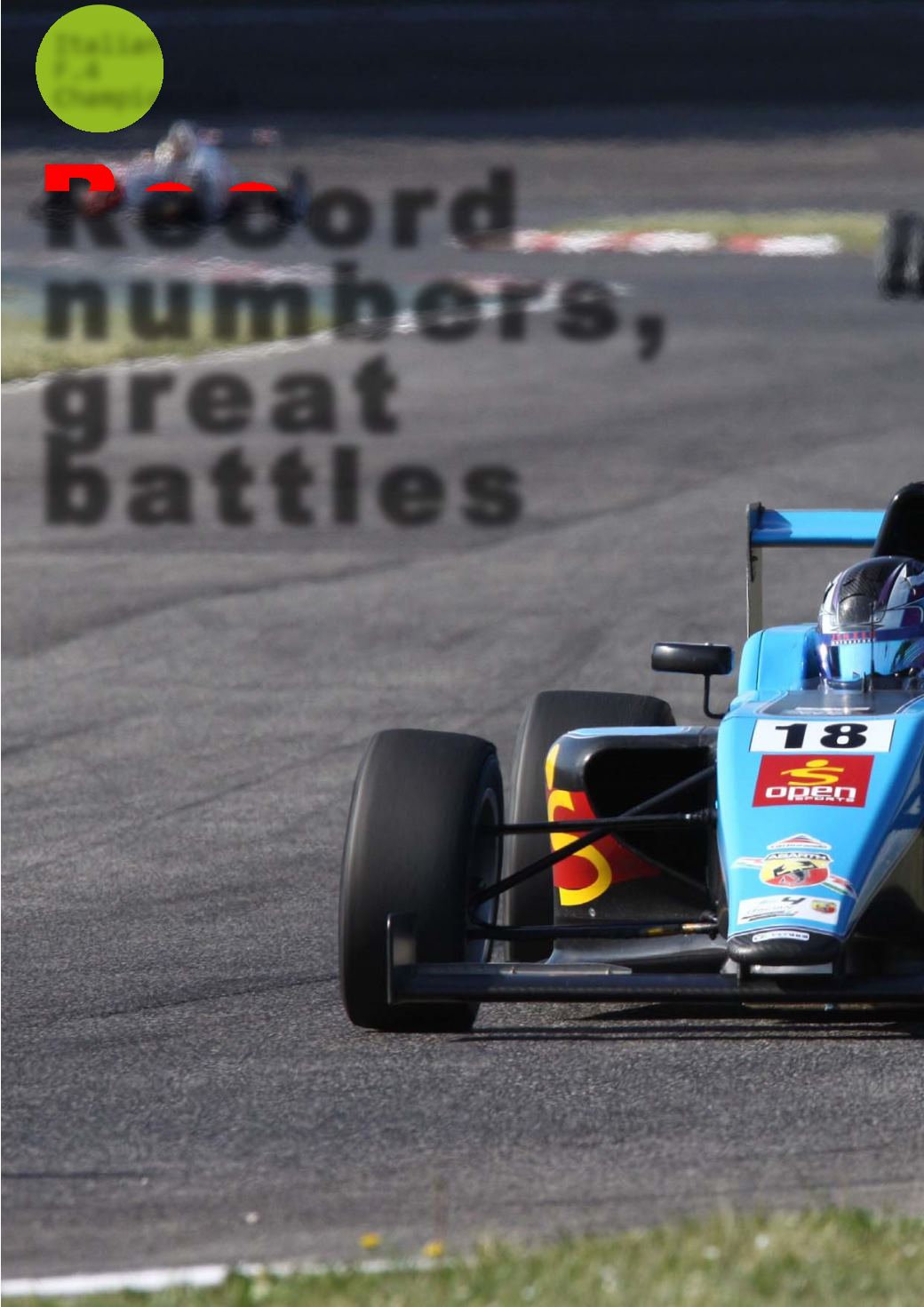 8
Record
numbers,
great
bat t les
Italian
F.4
Championship
The 2016 roster features 41 drivers in the first born among
the F.4 championship. As a consequence, the format was
adapted using a "karting solution". In addition to the arrival
of Mick Schumacher, the start of the season was
highlighted by the great form of Marcos Siebert.
The entry-list also includes eight Italians