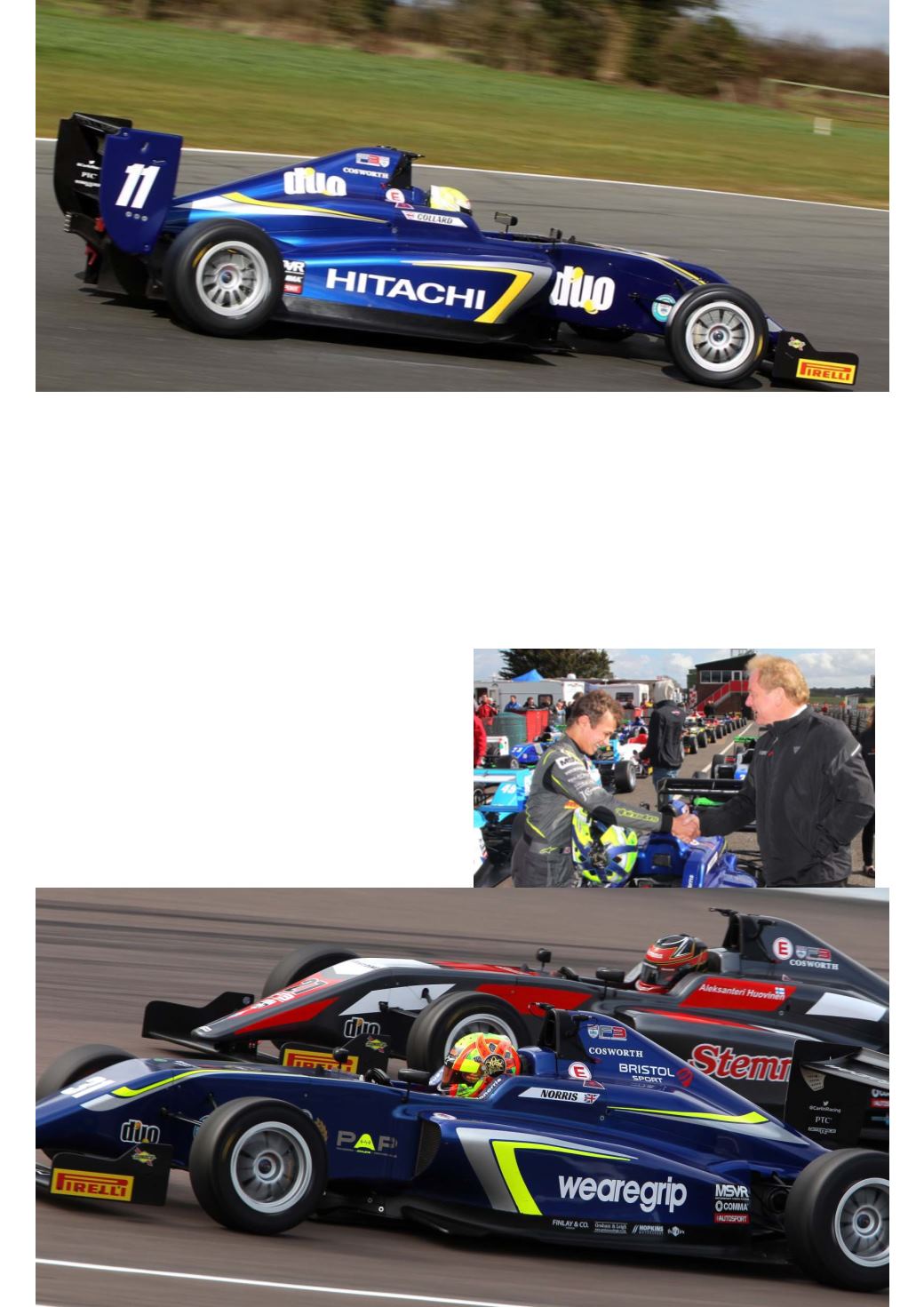 By Stefano Semeraro
How do you came up with the idea of re-starting British F.3?
«We wanted to make our new BRDC F4 car much faster than the old car
to make it a logical step up from FIA F4, and the Tatuus F4 chassis was
clearly able to handle much more power and downforce. The our new
Tatuus-Cosworth proved to be very close to the old British F3 cars in
testing times and with such strong team and driver interest it became
clear that we had created the new British F3. We then discussed the F3
name with the FIA and MSA and they could see the logic of us becoming
British F3 and then MSV releasing the F4 name in the UK.»
How did the FIA react to the new series? It was an immediate
agreement or a long process?
«The FIA were immediately positive about the proposal though it took
about two months for the details to be finalised.»
What are the car's main features?
«I think you know this! Ask Gianfranco.»
How was the new project received by teams and drivers?
«All the teams were very positive particularly as we have continued to
control costs very well, which are only about 20% more than our old
BRDC F.4»
Will this category with its new technical regulation serve as a base
for other series at international level?
«think our technical regulations are so good that they - or something
quite similar - may well be adopted in other countries».
Why did you choose Tatuus? What are the company's best
qualities?
«Tatuus have been a perfect chassis partner and we have been very
impressed with both our professional relationship and the quality of the
components, car and service. Tatuus are extremely good engineers and
are very straightforward and reliable to deal with».
4
Ricky
Collard
Nando
Norris